It was a grand journey of discovery that took him across all of West Africa, a personal odyssey he's now preparing to share with Bermuda readers.
Former Government Minister Terry Lister is launching a new book tonight [Aug 29] recounting his experiences in Senegal, Mauritania, The Gambia, Guinea Bassau and Guinea Conakry.
Terry Lister at the waterfalls at Labe in Guinea Conkary, one of the most impressive natural features he encountered in West Africa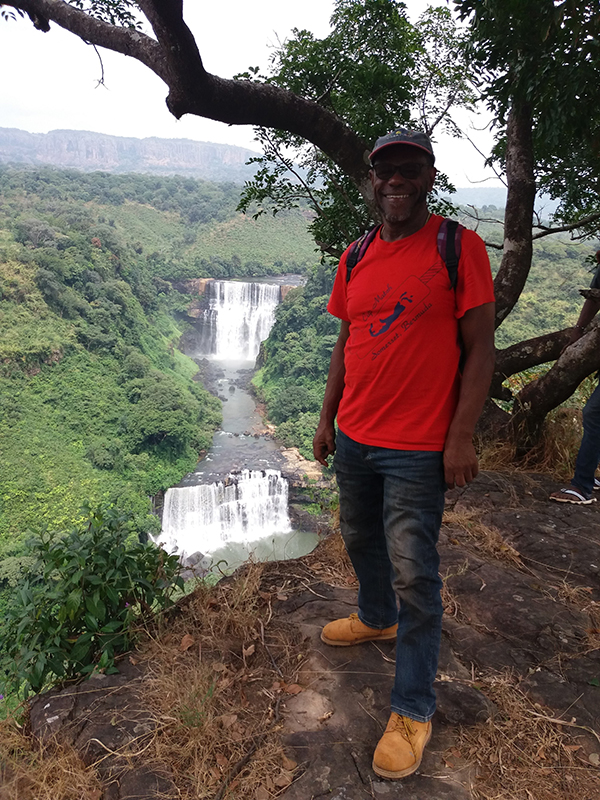 Mr. Lister, who represented Sandys South in the House of Assembly from 1998 until 2014, embarked on his African odyssey after retiring from both politics and his accountancy and real estate practices.
And he is hoping that his book Immersed in West Africa will be helpful to other people planning to visit Africa, West Africa in particular.
Mr. Lister, who held a variety of Cabinet positions in different Progressive Labour Party Governments, is holding the Immersed In West Africa launch this evening at the Bermuda National Gallery at City Hall.
The event runs from 7:00 pm until 9:00 pm.
"Going to these countries was an eye opening experience," he told Bernews. "Despite the challenges of daily life the people l interacted with were positive warm and friendly.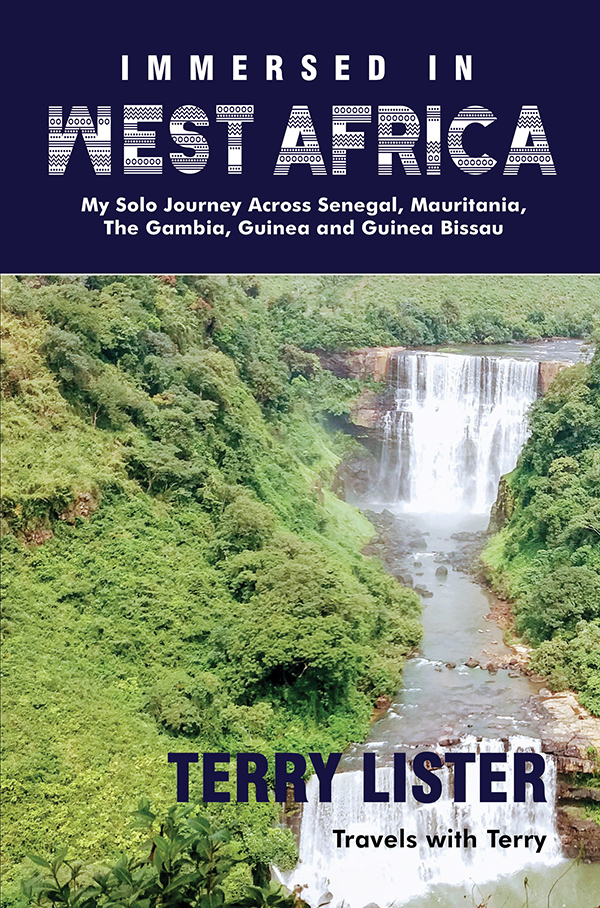 "I was amazed that the financial problems facing them did not break their spirit. Instead they were very hopeful about the future."
Mr. Lister said he left West Africa with a healthy appreciation for both its people as well as the epic scope and variety of the landscapes he visited.
"My travels exposed me to culture and the way of living that was different from what l have lived," he said. "The natural beauty that l saw in the different places was often spectacular. I think in particular of my tour of waterfalls in Guinea Conakry."
Profusely illustrated with photos and maps, there will be copies of Immersed In Africa for sale tonight at $15. The book is also available in electronic form from Amazon.com at $9.95.

Read More About
Category: All, Entertainment, News