Stevedoring Services Limited [SSL] has issued a hurricane closure advisory to importers and partners for Wednesday, September 18, and have asked importers to collect any remaining goods from the docks by close of business today [Sept 17].
"The MV Somers Isles is currently in port and Stevedoring Services is unloading the ship prior to its departure later today. SSL will prepare the port for Hurricane Humberto and support customers as they collect their imports from the docks," the company said.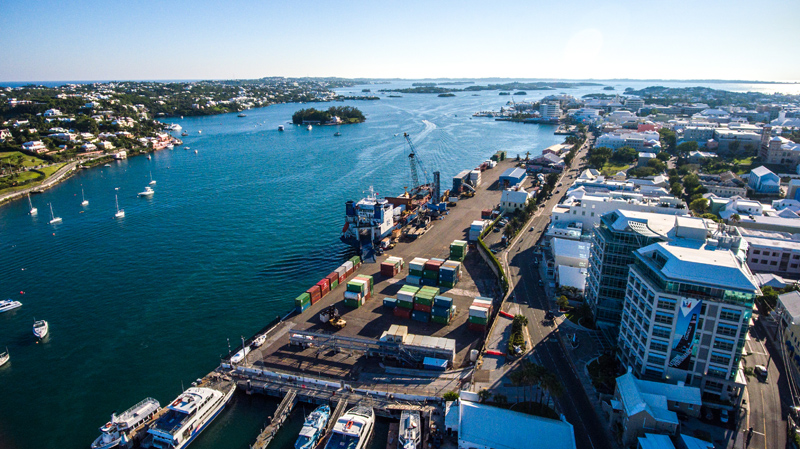 "SSL and the port will be closed all day tomorrow to allow staff to make personal preparations for the storm. An advisory will be issued on re-opening as soon as possible once Hurricane Humberto has passed and conditions have been duly assessed."
CEO Warren Jones emphasized, "Our team has been steadily working the docks since Sunday afternoon discharging goods, and then reloading the MV Oleander on Monday.
"Today, our team is working the Somers Isles container ship. In order to ensure the Oleander and Somers Isles have been fully serviced, the team has not had the opportunity to do any personal preparations. We wish to ensure that they have every opportunity to ensure the safety of their own families and property."
Importers should collect goods from the Hamilton docks on Front Street by 4pm.

You can view our live updates on Hurricane Humberto here, and all our coverage of Hurricane Humberto here.
Read More About