Connecticut's Hartford Magazine has told its readers they can still experience the best of Bermuda even when they're running low on vacation days.
In a travel spread appearing in the print and online editions of the lifestyle magazine, a publishing stablemate of the Hartford Courant newspaper, writer Kelly Vaughan specifically recommends the island to those with abbreviated vacation schedules
Hartford Magazine writer Kelly Vaughan says a visit to Horseshoe Bay is almost mandatory for any Bermuda vacationer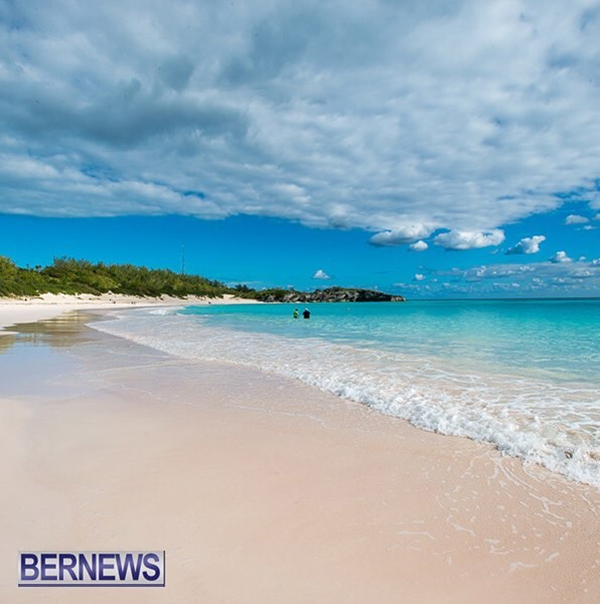 In a piece titled "Bermuda in 72 hours: Yes, really", Ms Vaughan tells Connecticut readers to forget East Coast destinations like Cape Cod and Florida if they're eyeing a quick beachfront getaway,
"For a true escape, ignore the continental confines of the US and head to Bermuda," she says. "In just 72 hours, you can experience the highlights reel of Bermuda, from the tip of St. George's to the Royal Naval Dockyard on the western hook of the island.
"The too-good-to-be-true turquoise water, pastel houses with white rooftops and pink sand beaches are all renowned. But it's hard to understand just how truly beautiful, or 'Bermuda-ful' as the tourists say, this island is until you touch down."
Ms Vaughan says Bermuda's mix of natural and cultural attractions offer "something for everyone."
"In 72 hours [you] will feel and leave more relaxed than when you arrived and view the world a bit more colorfully than you did before," she says. " … Bermuda is a luxurious haven truly in its own category of beauty and leisure."
You can read her entire Hartford Magazine piece here.

Read More About
Category: All