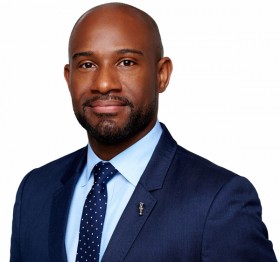 Bermuda's National Tourism Plan will be "featured as an example of a country's successful brand strategy at a major destination marketing conference in Costa Rica this week," the BTA said.
The Bermuda Tourism Authority [BTA] will present the plan at the City Nation Place Latin American & Caribbean conference, taking place September 2–3 in San Jose.
It is the inaugural LatAm edition of a global series of place-branding and -marketing forums bringing together national, regional and city professionals to explore tourism challenges in different regions.
The BTA's Chief Experience Development Officer Glenn Jones has been invited to represent Bermuda as a speaker, to detail the rationale, focus and ongoing delivery of the island's six-year tourism growth plan [2019–25] unveiled last fall.
"While Bermuda is not technically in the Caribbean, we are very much of the Caribbean—there is a lot of shared history and culture across the region. Amid those commonalities, destination marketing teams like the BTA must differentiate themselves in the minds of the consumer," said Mr Jones, who will deliver a 20-minute case study on the National Tourism Plan tomorrow afternoon, before participating in a panel discussion on the importance of sustainability to tourism and economic development.
Mr Jones's presentation will focus on the plan's strategy of stakeholder engagement and working groups, and its goal to leverage the island's entrepreneurial and creative talent. It will also convey the BTA's commitment to measuring and reporting reliably to the public on the plan's progress, promoting maximum transparency and stakeholder buy-in.
"Right now, we're welcoming a new batch of tourism entrepreneurs into our experiences investment process. This is one way we recruit and financially support the local involvement necessary to deliver the aspirations of the National Tourism Plan," Mr Jones said.
"I'm excited to share Bermuda's story with the region. I also look forward to learning what other destinations are doing, including Costa Rica, leading the way in environmental sustainability."
Based in the UK, City Nation Place hosts global and regional conferences focused on building competitive identities and managing the reputation of place.

Read More About