The Bermuda Motorcycle Racing Association [BMRA] is getting set to showcase "the intensity of circuit racing alongside the thrill of wheelie stunts" at the RUBiS Southside Raceway on Sunday [Oct 13].
A spokesperson said, "This Sunday, the Bermuda Motorcycle Racing Association is showcasing the intensity of circuit racing alongside the thrill of wheelie stunts at the RUBiS Southside Raceway.
"Wheelie Wars returns to Southside for the fourth time with guest judges Conscious J [Irie 98.3 radio personality], David Jones Sr. [BMRA founder], and Joshua Giraud [three-time Wheelie Wars Champion].
"The day's events begin at 12:30PM with Wheelie Wars held between race heats. In a bid to move wheelies from the streets to the track, the BMRA is inviting the public to join them for a day of skills, risks and racing."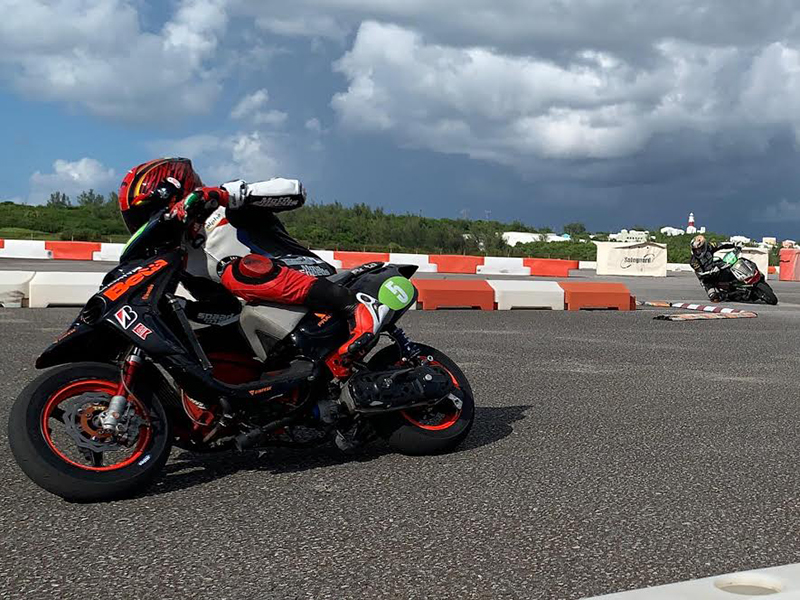 "Competition entry is open to the general public at a fee of $10. Set categories include slowest wheelie, longest wheelie and freestyle. Registration can be done in advance at www.bmrc.bm. Safety standards must be met for the bike and rider so participants are advised to review guidelines before the day.
"The race day is one of the last in the summer series and comes after a few tense showdowns on track over recent months. Scooter racers have been putting the pressure on their opponents with no room for error as riders have been pushed to their limits and for some racers, staying on track is proving a challenge.
"The battles are raw and the energy is palpable."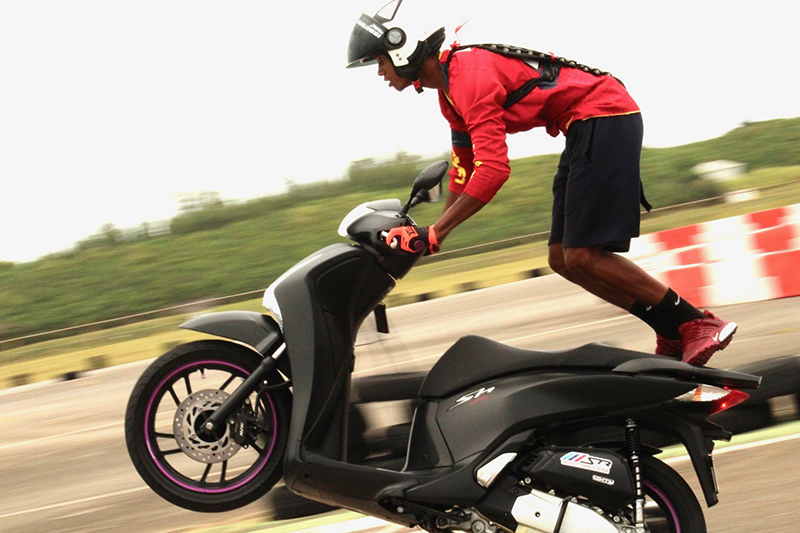 "Lunch and baked goods will be on sale by youth racers from the association's Spark Program. The group of young riders, all graduates of the association's Youth Riding Clinics, and their families are fundraising for a group overseas trip to the UK in April 2020.
"The group of five racers are venturing on their second training and race trip under the Spark Program. In April 2018, a group of nine visited the Willow Springs International Raceway in California to take their race aspirations to the next level. Next year, they aim to train on miniGP motorcycles and pit bikes at various tracks around England while exploring the areas for advancement in the sport beyond Bermuda's shores.
"All proceeds raised at the Spark food stall will help to fund the trip."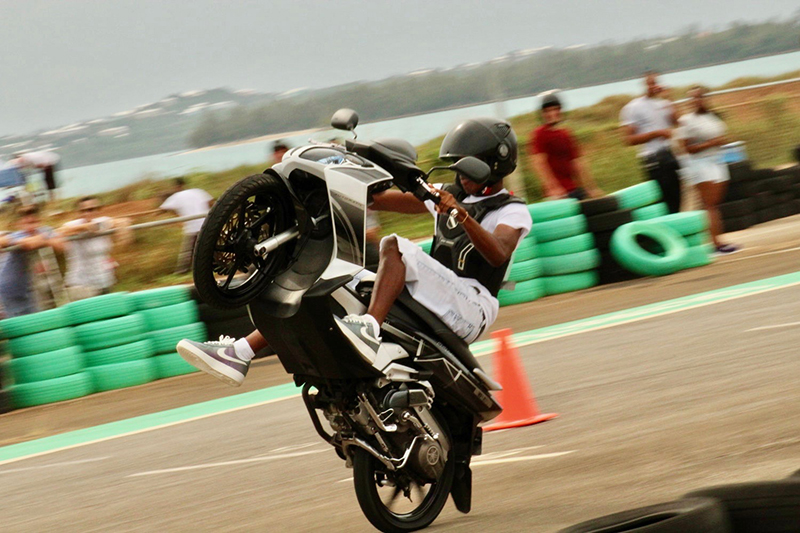 "Sweet & Salty Snack Shack will also be present offering tasty snacks and treats throughout the day.
"The final BMRA races of the season: will be held on October 27 [Combined Circuit Race Day & Drag Race Day] and November 10 [Final Race Day]."

Read More About