A one-time Government House aide-de-camp who chaperoned such dignitaries as the Duke and Duchess of Windsor, US Ambassador to the UK Joseph Kennedy and Britain's World War Two Deputy Prime Minister Clement Attlee during visits to Bermuda has died at the age of one hundred.
Frank Giles, who went on to a distinguished career in British journalism after leaving the island, was named ADC to Major General Sir Denis Bernard when he was appointed Governor of Bermuda in 1939.
A history student at Oxford's Brasenose College when World War Two broke out that year, Mr. Giles had been deemed physically unfit for military service.
Frank Giles [19119-2019] served as ADC at Bermuda's Government House from 1939-1942 before going on to a career in British journalism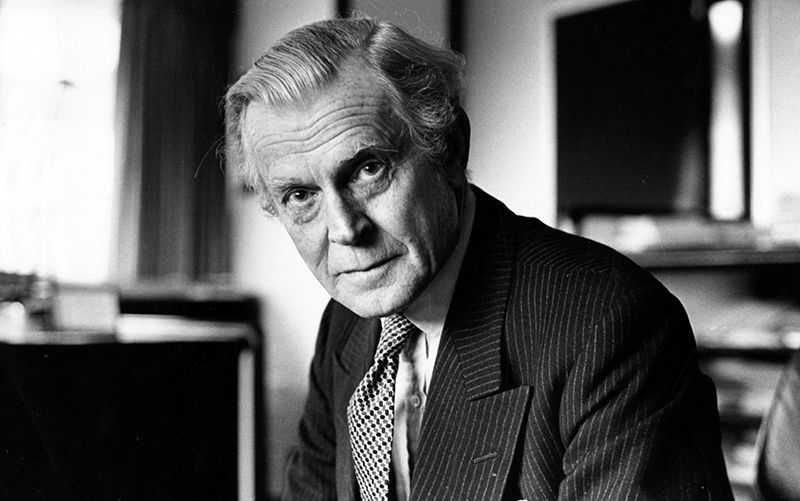 Initially disappointed to be named to a junior diplomatic role in Bermuda, Mr. Giles soon realised he had a front row seat to history on the island.
Thanks to the island's geographic position astride the Atlantic shipping and air routes, a steady stream of military, political and civilian VIPs passed through Bermuda during the war years.
Perhaps Mr. Giles' most memorable encounter was with the Duke and Duchess of Windsor.
The couple spent a week in Bermuda in 1940 while travelling on an ocean liner to the Bahamas where the Duke was taking up his wartime appointment as Governor.
The Bermuda visit marked the first time the couple had set foot on British soil since 1936 when the former King Edward VIII had abdicated the throne to marry the then Mrs. Wallis Simpson, a two-time American divorcee. .
The Duke and Duchess of Windsor at Government House when they passed through Bermuda en route to the Bahamas in 1940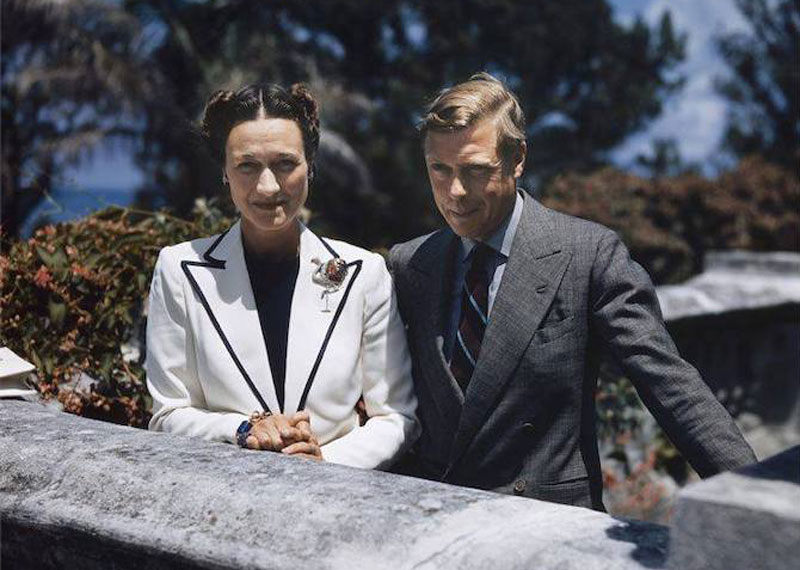 "On the liner Excalibur's' arrival, I went out by launch and greeted the Duke and Duchess," Mr. Giles recalled in his 1986 memoirs. "… A full-scale greetings ceremony had been laid on for the visitors when they landed from the launch at the [Royal Bermuda] Yacht Club.
"The Duke, not surprisingly, carried out his inspection and did all that was required of him in a manner made perfect by a lifetime of training. But his brow darkened when he saw what he could not avoid seeing: the failure of [any] of the greeting wives to curtsey to the Duchess."
Denied the courtesy title "Your Royal Highness" by Buckingham Palace when she had married the Duke, orders had been received from London that the Duchess was not to be accorded the traditional forms of etiquette used when greeting a member of the Royal Family.
Later that same day the Duke confronted Mr. Giles to complain about what he perceived as a deliberate snub to his wife.
"Red-hot, indeed, were my sensations when, just after we arrived at Government House from the landing ceremonies, the Duke appeared in my office where I was busily catching up on deciphering [coded telexes from London]," he recounted. "He was still smarting from the discourtesy [as he saw it] shown to his wife. 'Who ordered this?' he asked me, angrily …
Newsreel footage of the Duke and Duchess of Windsor in Bermuda
"Without saying anything I reached into a file of deciphered cables and handed him the one we had received from London, giving instructions on etiquette and modes of address. The Duke, it said, should be accorded a half-curtsey, but not the Duchess, who should be addressed as 'Your Grace' …
"The Duke read the cable, uttered a wordless expression of disgust and turned on his heel."
Generally unimpressed by the Duke, Mr. Giles developed a quiet admiration for the Duchess of Windsor during the time he spent with her in Bermuda.
"She is a very clever woman," he recorded in notes he made at shortly after the couple departed Bermuda. "… She is not intrinsically beautiful or handsome but she has a good complexion, regular features and a beautiful figure.
"More than all the charm of her physical appearance, though, is her manner: she has, to an infinite degree, that really great gift of making you feel that you are the very person whom she has been waiting all her life to meet.
"With old and young and clever and stupid alike she exercises this charm and during the week she was here, during which she met a number of people, I never saw anyone who could resist the spell — they were all delighted and intrigued."
After leaving Bermuda in 1942, Mr. Giles served in Britain's War Office for the duration of the Second War World.
He became editor of Britain's Sunday Times newspaper in 1981 but resigned in the wake of the forged Hitler Diaries scandal in 1983.
You can read his full obituary here.

Read More About