Epic Entertainment is getting set to present its first boxing event of 2020 on Saturday, January 18, with Bermuda's Nikki "Nifty" Bascome to match up against England's Ryan "The Wasp" Oliver at Fairmont Southampton's Poinciana Ballroom.
The event will also include an undercard featuring fighters Andre Lambe, Mikey Parsons, Lovintz Tota, Jaylon Roberts, Cyril Whitter, Che Durham, King Somner, Khalil Smythe, Otero Smith, Joseph Ferreira, Scott Brown, Ngai Franklin, Adrian Roach, and George Cook.
Tickets cost $85 for general admission and can be purchased at Sport Source, Choices Men's Wear, and Audio Visual Electronics Hamilton and Somerset.
VIP tickets cost $175 and can be purchased online, with the tickets including a country flag, complimentary photograph, event t-shirt, express line entry, waiter service, and entry into a VIP patrons-only after-party at Club Epic.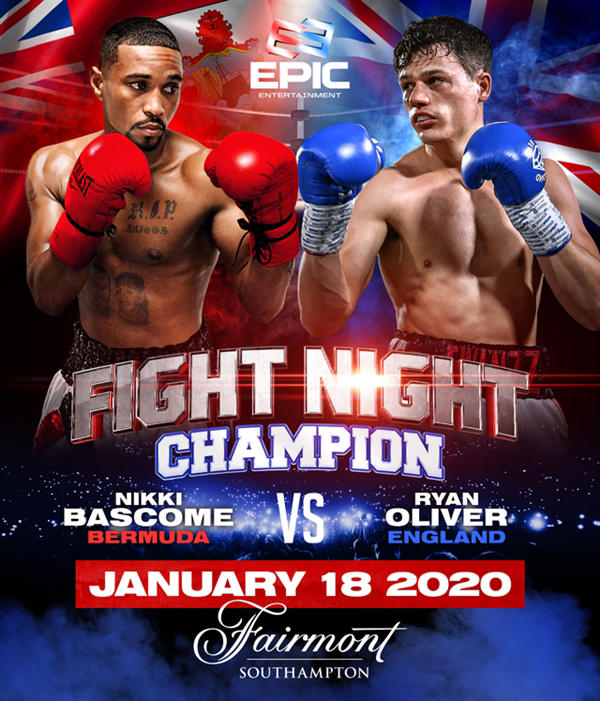 Read More About