With a strong Advanced group and popular new Intro/Intermediate sessions, Pomander Gate's pickleball players are now focusing their attention on introducing this new sport to the Island's juniors.
Advanced player Tina Burns is pioneering the move to get juniors aged 13-18 on the court and learning the rules of the sport and getting to grips with the solid, short-handled paddle and the bounce of the plastic whiffle ball.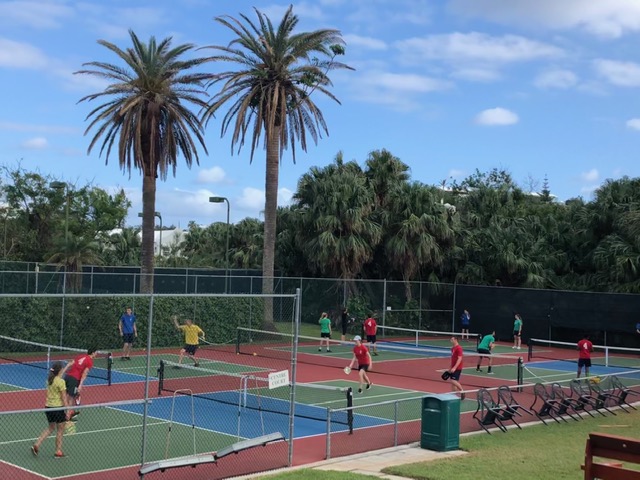 "As the fastest growing sport in North America, pickleball is now appealing to all ages. The USA Pickleball Association [USAPA] began a dedicated junior pickleball program in 2018. Pickleball Canada has now opened its tournaments to a new 18 & Under age grouping," a spokesperson said.
"In an effort to keep pace with this phenomenon in Bermuda, several schools have been approached by the Pomander Gate Tennis Club. And on Friday afternoon, Burns welcomed the Saltus SGY2 PE class for an introductory session – with all 4 pickleball courts full and busy.
"It is understood that Mount Saint Agnes is already incorporating pickleball in their PE curriculum and other schools are sure to take a look at this new sport.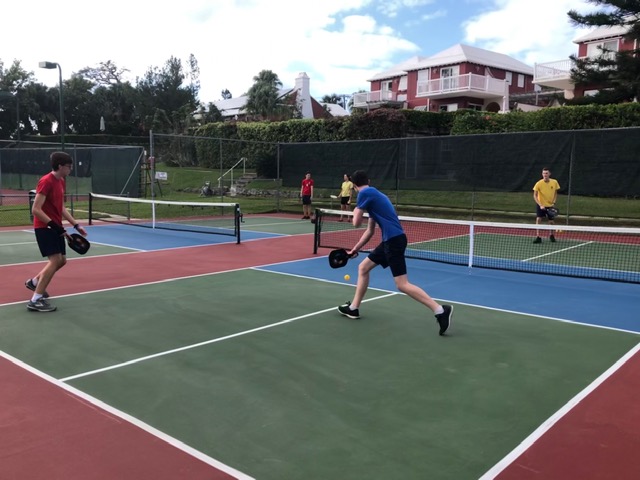 "Pickleball – a mix of badminton, tennis and table tennis – is fast-paced and easily understood – a very appealing mix for juniors. The sport offers activity and fun for players at all levels. It also promises inter-school competition, local and overseas tournaments, as well as the possibility of one day becoming an Olympic sport.
"Pomander Gate Tennis Club is committed to promoting junior pickleball by providing court time and instruction. Open Junior 13-18 sessions are being offered on Sundays 2-4pm. Special introductory group sessions can be arranged upon request. For more information, please contact Tina Burns via pgtc@northrock.bm."
Read More About