News that Ryan Robinson Perinchief was selected as Bermuda's 2020 Rhodes Scholar, the Festival of Lights raised $21,373 for WindReach, Lana Young was featured in an advertisement for Vicks FluTherapy Severe Cold & Flu, and members of the Southampton Parish Council greeted commuters with morning treats were all some of the positive news stories from the past week.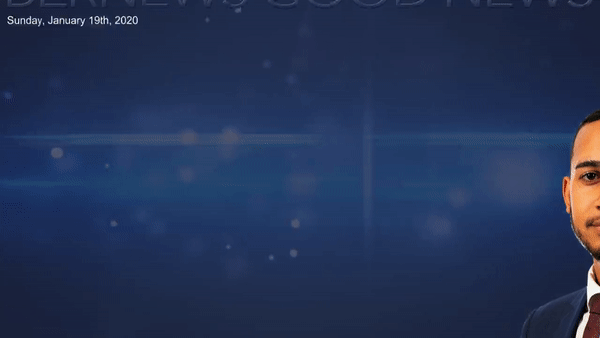 In additional good news, Nikki Bascome won his professional boxing fight, Andre Lambe won on his pro boxing debut, a father whose son now represents Australia in football credited NVCC with helping to launch his son's football career, the annual Pedal for Paralympics event was held, and both Nahki Wells and Justin Donawa scored for their teams in England.
In more good news, the Hamilton Rotary Interact Club reflected on its initiatives,Elan and Elijah Daley broke four swimming records, Associated Luxury Hotels International representatives were impressed by Bermuda, and the Bermuda Olympic Association is hosting a design competition, with the winning designer set to receive a $1,000 travel voucher.
We also posted various community photo galleries, including coverage of the annual Pedal for Paralympics event, Bermuda Field Hockey League action, the Goslings to Fairmont Southampton Race, and more.
In an effort to highlight some of positive news happening in our community, we supplement our standard morning and evening email newsletters with a special Sunday "Good News" email newsletter edition, and also produce a highlight video and article which strictly focuses on the positive news about Bermuda and Bermudians from the past week. You can sign up to have the free newsletter delivered via email here, and/or access the links below.
In addition, for those who like positive news, please feel free to visit our sister site ForeverBermuda.com, which seeks to showcase uplifting Bermuda news and visitor related services, or BermudaCovers.com, which offers an array of free Facebook and social media cover images, graphic designs and videos to assist you in showing off your Bermudian pride on social media!
Links to some of the 'good news' from the past week are below:

Read More About