The 2020 Ag Show is just a few short months away. Did you know it takes the support of dozens of hard working Bermudians and Bermuda residents to make the event a success each year? We spoke to Anne Cherry, a long-time supporter of the Ag Show, who has been helping out behind the scenes for nearly 40 years. She tells us why the event means so much to her and about her fondest exhibition memories so far…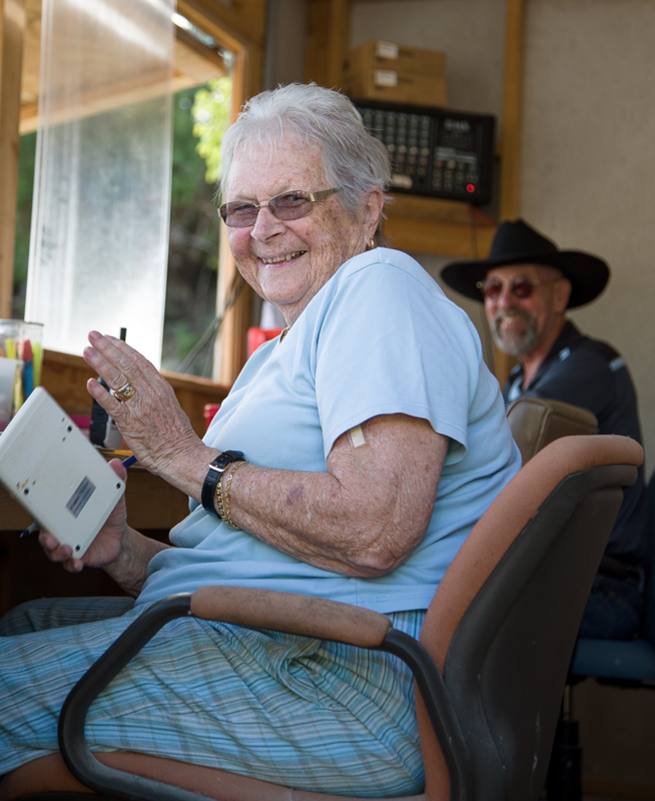 Q: What does the Ag Show mean to you personally? Why did you decide to get involved?
A: The Ag Show means a great deal to me. I was Exhibition Secretary from 1981 to 2001 – the event was run by the Government in those days and everyone in the Department of Agriculture and Fisheries played a part. We all had a job to do and everyone took great pride and honour in contributing to make the event a success.
When I reached retirement age I had to quit my role as Secretary, but I didn't want to stop being involved. To this day, I help out with overseeing the horse entries. I've been doing it since 2001 and my role is to ensure every equestrian has a number and enters the right class so that things can run smoothly on the day of the equestrian events.
For many years, my son used to compete in equestrian riding in Bermuda; he then decided to take it a step further and went to Canada, the U.S. and the U.K. After watching it for so many years, I learned a bit about the sport and found it all very interesting.
Q: What role will you play in the 2020 event?
A: I'm excited to be helping out with the Horse Entries again this year. It involves quite a bit of work, as there are detailed rules to be adhered to. I spend a lot of time on my computer, looking through all the entry forms as they come in.
My job is to make sure everyone is competing in the right age group and competition category. When you get to the show it's exciting and busy because there's so much going on. We invest so much time behind the scenes because you don't want to make a mistake when it comes time for the actual event.
Q: What are the challenges and rewards in taking part?
A: It is quite challenging working to get everything prepared in advance, but the reward comes from seeing everyone enjoying themselves after the experience and being pleased with the results of whatever sections they've entered.
Our goal is to make sure everything comes out right and when it does you can say 'Whew, thank goodness for that'. The other reward is seeing all the friends you've made over the years and sharing in a few laughs with them over the three day event.
Q: What's your greatest memory of taking part in the Ag Show to date?
A: One of my fondest memories is when Her Majesty Queen Elizabeth and Prince Philip attended the Ag Show one day. That was very exciting. I also remember when the Ag Show committee brought in the Honda Imps, a group of really talented young motorcycle riders who came in from overseas to show off their skills on the bikes.
It was amazing to see all the people rushing to the ring once they heard the bikes revving up, as the show was about to start. I also remember the Disney Characters that came one year including Mickey and Minnie Mouse. There have been so many exciting entertainers come in for the event over the years.
Q: What would you say to encourage residents to take part and get involved in the 2020 event?
A: Take up the challenge in whatever section you might be interested in, and participate. Visit the exhibits in the section during the show. Most displays will have been judged by April 23 to the 25th, but you can see the comments left from the judges, which can be fun to read.
Also, if you enter and you're lucky you may receive a rosette for your efforts. Or in some cases you may see something new you'd like to try and can experiment with learning something new next year.
The 2020 Ag Show will take place on Thursday, April 23 to Saturday, April 25 at the Botanical Gardens. For more information, visit www.bermudaexhibition.com.

Read More About