For five days over the February break, eleven BHS middle school students had the experience of a lifetime, spending time at NASA's Johnson Space Center in Houston, Texas, where they learned about space exploration and met with astronauts.
The trip was part of a Visions in Education initiative 'STEM Sisters,' which is a challenging five-day engineering mission that facilitates teamwork, problem solving, communication, and adaptation to unexpected problems.
The goal is to help the students develop tools to improve critical thinking skills, creativity, fiscal responsibility and the drive to be successful. They were able to tour facilities where today's astronauts and scientists work, and they even heard from scientists on what NASA has in store for the future.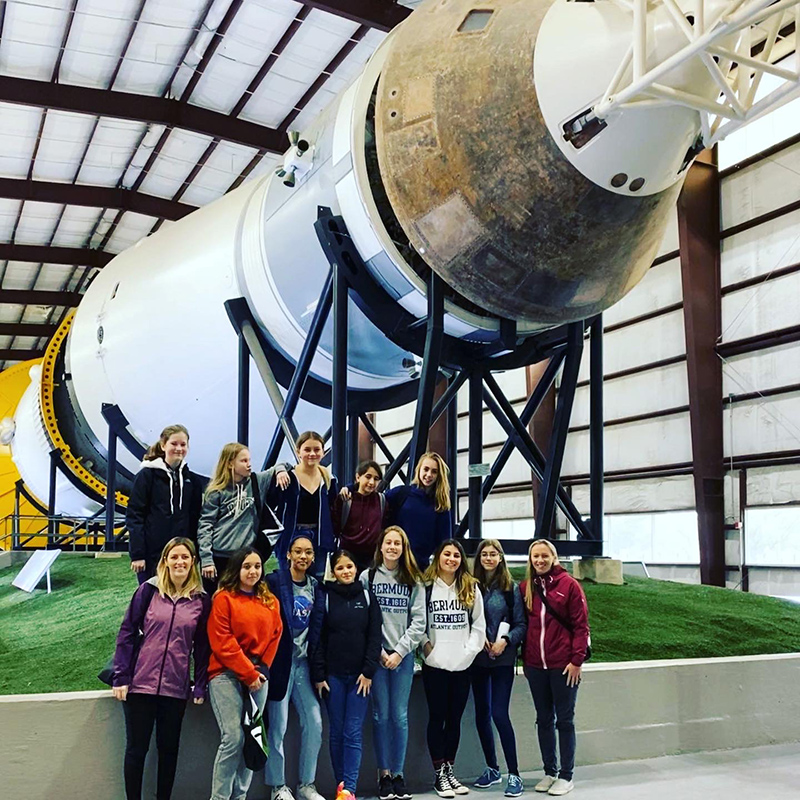 During the course of their visit, they toured the Space Centre, met with real-life astronauts, built a rocket from scratch with students from the UK, made thermal and cryogenic chambers for astronauts to survive the heat and cold on Marsh, launched a rocket, created a Martian habitat, took part in a coding competition, built VEX robots, scuba dived and completed challenges and tasks that astronauts would do in a weightless environment.
They also had the opportunity to see an actual astronaut in training. At their graduation ceremony they heard from Mike Baker, who was a shuttle commander on three space missions and were able to ask questions.
Erin Kelly and Anne Camille Haziza with UK girls from other schools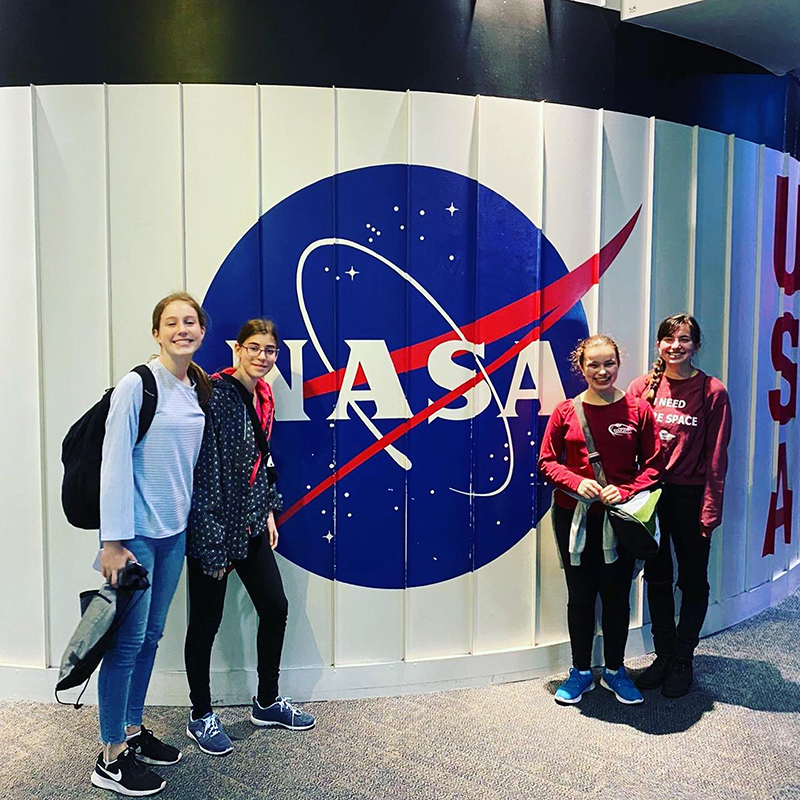 Y9 sudent Gabrielle Turchiario said, "This was an amazing experience and I learned so much. We were faced with challenges we had never faced before and had to figure out a way through them.
"The activities were so cool and fun as they were something I had never done before. This was an amazing trip and I am so happy I had this incredible opportunity."
Amelie Kempe, Jade Malo, Hannah Stockley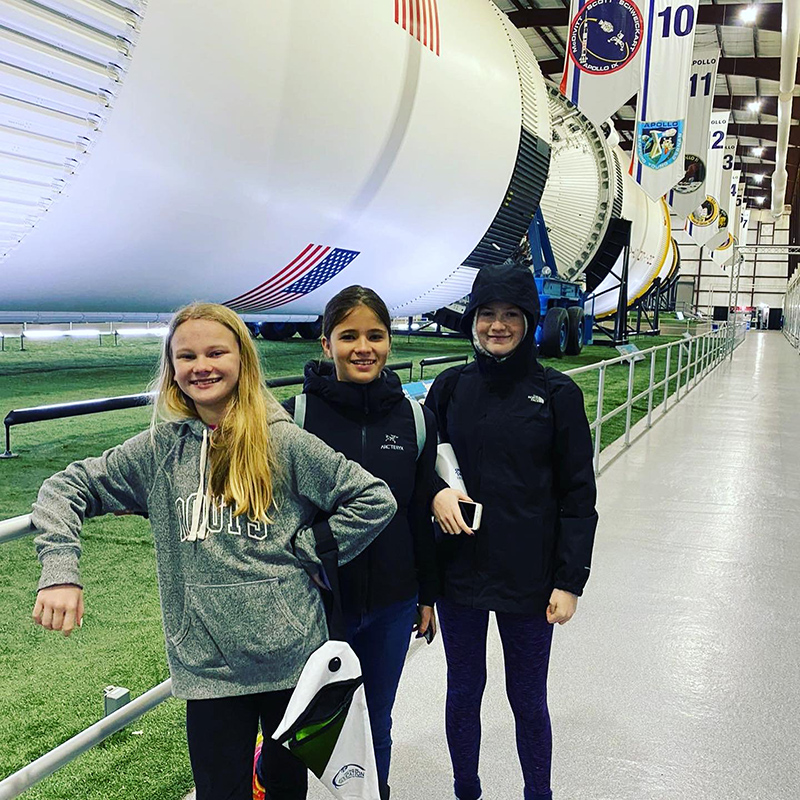 Olivia Porter, Y9 said, "Throughout the week we endured challenging yet enriching activities all related around STEAM that has inspired all of us to pursue our passions in the subjects."
Jade Malo, Y9 said, "My experience at NASA is not one I will forget. We built friendships and we learned teamwork to a completely different level. "

Read More About
Category: All, News, technology