MJM Limited announced that its Dispute Resolution Team and Corporate & Finance Team have both been ranked BAND 2, below only one other competitor in Bermuda, in results released on 13 February 2020 by Chambers & Partners in the Chambers Global 2020 rankings.
Dispute Resolution Team
Chambers reported that MJM Limited's Dispute Resolution Team is "known for impressive litigation practice active in a broad range of commercial disputes. Highlighted for its expertise in contentious employment, regulatory and trust mandates. Regularly represents public authorities and governmental departments, as well as global clients in the financial services and professional services industries."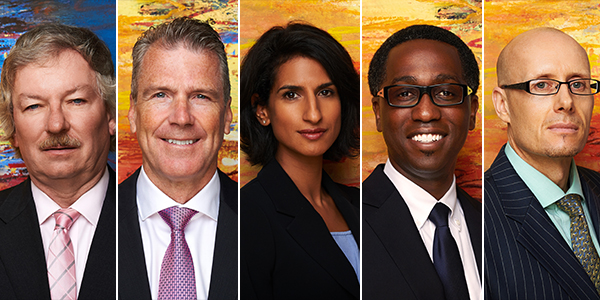 A client stated: "They have a grasp of both employment law and the jurisdiction we operate in. They provide well-positioned advice that helps us to understand the pros and cons of each decision."
Notable practitioners
Head of the firm's dispute resolution group Fozeia Rana-Fahy, Director, enjoys a multifaceted practice that includes acting on contentious employment and trust matters, as well as significant commercial disputes. One client commented: "She is very knowledgeable, extremely thorough and very accessible."
Senior Counsel Andrew Martin maintains his standing as one of the leading dispute resolution practitioners of the Bermudian market. Peers view him as "a talented litigator" and note his significant experience in a broad array of local and international disputes.
Alan Dunch is distinguished for his proficient representation of clients in contentious regulatory and employment mandates. As Senior Counsel, he also offers considerable experience in public law and commercial litigation.
Corporate & Finance Team
Chambers reported that MJM Limited's Corporate & Finance Team is a "standout independent Bermudian firm known for its deep knowledge of the shipping, banking and oil and gas sectors. Enjoys a strong reputation for its involvement in major restructuring, debt financing and regulatory mandates. Acts for a broad array of clients, including numerous international banks and shipping companies."
A market commentator stated: "All of them have an excellent grasp of the legal issues and offer practical advice. They are good at keeping us in the loop and up to date with developments, rationales and strategies."
Notable practitioners
Head of the Corporate & Finance Team Jeremy Leese, Director, is a well-regarded practitioner with a solid track record in M&A, asset finance and capital markets. One source explained: "He is an approachable and responsive lawyer. He has an excellent grasp of the legal issues and offers sound, practical advice."
Counsel Brian Holdipp's corporate practice includes acting on financing, M&A and restructuring mandates. He was praised as "one of the most thorough attorneys I know," highlighting his "up to date" knowledge of Bermuda law and local issues.
Throughout the years, MJM has been consistently recognised by Chambers Global as a leading firm in Bermuda.
The Chambers Global Guide ranks the top lawyers and law firms in over 190 countries across the world. The Global Rankings 2020 are based on the in-depth research of their dedicated and experienced team of researchers that recognise notable achievements in the international legal market over the past year.

Read More About