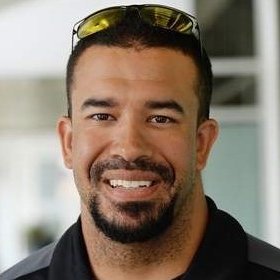 [Open letter by Gilbert 'Artie' Darrell]
Dear The Honorable Premier Burt. Good Day!
I was among the may hundreds of Bermuda's younger generation listening intently to your question and answer session, addressing our youth about the path forward for our country. I must say, I thought you presented very well and I was honestly impressed with your thoughts on business and growing Bermuda's economy. I truly hope those thoughts come to fruition and help Bermuda's economy, population base, and opportunities to advance grow.
You did ask for feedback and commentary, so I thought it best to give my thoughts and opinions. One area that I have witnessed firsthand in my now, fourth year back to Bermuda, is how difficult it is for new businesses to start on the island.
While my own company is struggling through its challenges and processes [which no one could ever say is moving quickly], I would speak on other matters that I can more easily compare.
I was fortunate to operate a business in the United States for most of my adult life, in Information Technology [not too different from your own career]. I was a consultant for many large Fortune 500 companies, helping them to implement their IT solutions throughout the U.S. As a business owner, I had many challenges, as I'm sure you can relate to.
Being an entrepreneur/business owner is difficult! Your friends and family think you're crazy. Maybe you have an amazing idea, yet you struggle with raising capital, finding great people to help you, keeping payroll, finding customers, keeping your current customers satisfied, following regulations, banking, taxes, balancing work and personal life etc.
I sometimes envy those who have a 40-hour work week, punch a clock, and go home [not likely in today's world]. Those who have the drive and passion to own and operate their own businesses know that 40 hours is just the first half of the week!
However, what I have faced in Bermuda is almost beyond comparison. To say that opening a business in Bermuda is tough would be a dramatic understatement.
First and foremost, as the son of a native Bermudian, whose family heritage goes back hundreds of years, perhaps to the founding of the country, it took me years to go through the immigration process and be granted citizenship.
If it is so difficult for someone with such a clear Bermudian lineage to prove they are Bermudian, I can only imagine what other people are going through daily. People and companies wait months for a work permit. Their waiting means we are waiting for them to contribute to Bermuda.
I do want to touch on the myth that companies only want to hire expats. It couldn't be further from the truth. Companies want to be efficient, be good corporate citizens, and improve their operations. The cost [travel, fees, etc.], the waiting period, the inability to know if that new hire will stay long term, etc. makes businesses bend over backwards looking for local Bermudians who want to work.
Speaking on business, I would say that many of the business processes are geared toward international business. I can only imagine how frustrating it must be, especially if they operate in, potentially, dozens of other countries. We need to be more competitive, faster, and more efficient.
It took me, literally, more than four months to open a bank account here in Bermuda. I've told the story many times and my Bermudian friends tell me it's par for the course.
In the United States, I could walk into any bank and have an account open in less than an hour, with credit cards and checks in hand. Did I mention that it took weeks more just to get my bank card? I opened an account with an internet-based bank [no physical tellers] and I was fully verified and ready to go in an hour. I had a new bank card in under a week.
For new Bermudian businesses, there are tons of regulatory issues that they must navigate, necessitating the need for expensive legal assistance. I've been very glad for the help I've had in this area.For new and/or small companies, you could drown in red tape before even getting off the ground.
Starting my new business took many months. I remember starting my company in New York. I submitted a small fee and had my corporate paperwork in a couple of days. In Bermuda, that process is a few thousand dollars and weeks or months to accomplish the same thing.
Capital access is a giant problem. It's estimated that a CEO of a new company spends over 50% of their time raising capital. I can attest to this. I know that there are many attempts to streamline investment for Bermuda and its businesses, but it's not an easy egg to crack.
We're a small country with a small population, but between BEDC's new entrepreneur programs and the success of the non-profit Ignite Entrepreneur program, I see great strides. We can do more, we should do more to find working capital for businesses in Bermuda, but there is progress being made.
There has to be a better way to streamline the process of starting businesses in Bermuda, removing the red tape wherever possible. How can we expect businesses to start and flourish in Bermuda with these and so many other hurdles?
I am, however, not one to complain without offering possible solutions.
I think the attempt to spur banking competition locally was a great move. I know, from your speech that the government is working on attracting new business to Bermuda's shores. Our country continues to run and has grown by embracing an innovative philosophy and attracting business. We must continue that thinking.
International business provides tremendous opportunities to local citizens. I'm sure that there are those that would argue this could be better, but I am grateful this industry exists and am hopeful it expands.
It is also important that we look to attract other industries to Bermuda. One such example would be Fintech. You would, perhaps, recognize that I've been a big supporter of Fintech and the cryptocurrency industry. Technology in general, from 3D printing, programming, information technology is the way of the future. In fact, they are the way of the NOW.
I think some easy things the government can do, besides making the above processes more efficient, would be to think "outside of the box". We could, for instance, jump-start more companies moving to the island by leasing unused real estate throughout the City of Hamilton and Bermuda.
This space could be given away for a 5-10 year lease to any company meeting the minimal criteria of creating jobs and showing a long-term investment into Bermuda. I also think the same companies could be given a payroll tax exemption for the life of the lease. This could save the employees and companies up to 15% a year on costs during a critical time for a new company's growth.
It's a not well-kept secret that people living in Bermuda spend a significant portion of their income in our local economy. Whether you are from Bermuda or just living and working here from overseas, the investment is quite significant. I would estimate it at $30-$50,000 annually.
In closing, Mr. Premier, I am a Bermudian. I am concerned with how business [and in particular, small business] operates here. I want to see our economy grow. I know, with some effort and some caring people, such as yourself, Bermuda's best days are not behind her.
Any government that can reduce costs, speed up the time to get operational, and help incubate businesses will always find there are opportunities to grow the economy and the individual wealth of its people.
Competition in all sectors is vital to a functioning economy. If you want to drive down the price of goods or services, while increasing quality, spur competition in telecommunications [my sector], food, healthcare,etc. The Bermuda Government can be the safe, well-nurtured garden for our economy to grow.
Encourage competition, encourage growth, encourage entrepreneurs, encourage the big, multi-national and small-street vendor, find new ways of doing [not just thinking], and watch the troubles of today's Bermuda become yesterdays.
- Gilbert 'Artie' Darrell
Read More About