Bermuda's top ranked junior Richard 'Trey' Mallory continued his exceptional form on the ITF World Junior Tennis Tour in Queretaro Mexico, by stunning the #1 seed Emiliano Gonzalez in front of his home crowd of Mexico 6-3, 6-3.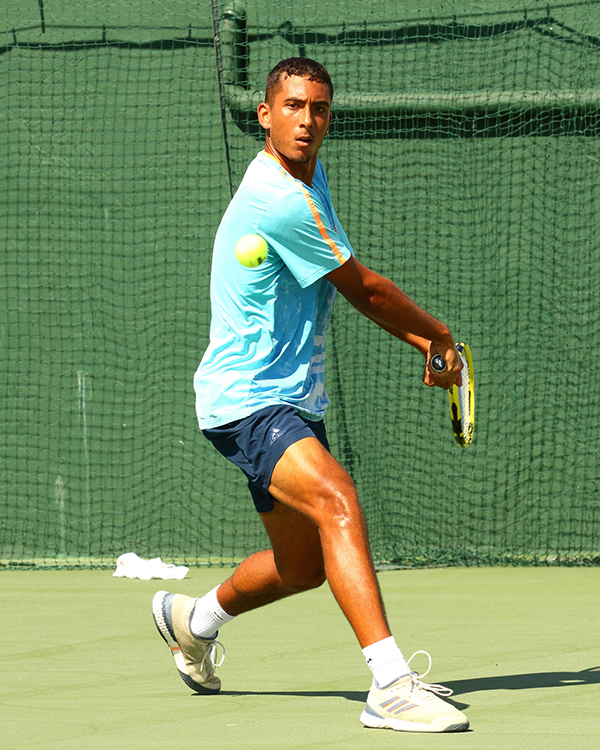 A BLTA spokesperson said, "With many college scouts in the stadium watching the match, Gonzalez ranked #161 ITF Juniors going into the tournament was favourite, but Trey Mallory had other intentions.
"To add some clarity to the magnitude of this accomplishment, Trey defeated a player who is ranked #161 out of all junior tennis players worldwide.
"To date, this is Bermuda's biggest victory by far for a junior male tennis player. Even more impressive was that Trey was able to recover in time less than 24 hours after an epic four hour match."
Traveling coach Carlton Bedminster from Dominguez Pro-Tennis said, "This is by far the biggest win of Trey's career thus far. It was a great win for him; he played an almost flawless match.
"He stuck to his game plan, never let up and kept the intensity. Trey showed maturity in his game and remained focused throughout. It was a very determined win for Trey, because I know he's been working hard at the Academy.
"He served at a very high percentage, his returns were aggressive and he took the match to his opponent, never allowing him to get into the match. I'm looking forward to today's quarter-final."
Trey will now face #8 seed Braden Shick in the quarter-finals.
- Photo courtesy of Ras Mykal 

Read More About