[Updated] Minister of Labour, Community Affairs and Sports Lovitta Foggo and Bermuda National Athletics Association [BNAA] president Donna Raynor are holding a press conference this morning [March 13] about the Carifta Games. We will have additional coverage later on and in the meantime the live video is below.
Update 10.29am: We will have more details later, but in summary, the Carifta Games have been postponed due to the Covid-19 pandemic.
Update: The live broadcast has concluded and the 8-minute replay is below
Update 10.48am: Ms Raynor said, "On behalf of the Bermuda National Athletics Association, the Carifta Local Organizing Committee, the NACAC Executive Board and the Carifta member countries we would like to advise that following long discussions and consultation it has been mutually agreed to postpone the Carifta Games that were scheduled to take place in Bermuda April 10th – 13th 2020.
"The decision was not taken lightly but in the best interest of all stakeholders against the backdrop of the rapidly evolving situation with regard to the COVID 19 across the globe and supported by the World Health Organization declaring a global pandemic which has led several countries to close their borders, cease travel and stop mass gatherings. The health and safety of our athletes, coaches and officials especially who were traveling to our shores was of utmost importance.
"We have not selected a date at this time as there are still too many unknowns regarding this virus.
"Fortunately for us this is an Olympic year and there are not many events scheduled on the NACAC calendar therefore affording us the opportunity to re-schedule the games.
"We also did not want to take away the opportunity for the athletes who have trained hard and prepared themselves for these games. This is a yearly event and etched deep in the history of Bermuda and the Caribbean countries.
"We would have never predicted an occurrence of this magnitude a week ago. We were deep in preparations making our final adjustments. We were ready to host the 2020 Carifta Games and ready to welcome the 27 countries to our shores.
"We would like to first thank the Government and BTA for their support along this year's journey which will now be extended and their support of this decision.
"We would like to thank all of our sponsors who have come on board and hopefully will stay the course with us as we continue to work towards making this a great event for Bermuda.
"We would like to thank the media for their continued support of the BNAA and the 2020 Carifta Games and have no doubt the support will continue.
"To the spectators who were looking forward to this event as much as we were please note that all tickets will be honored for the re-scheduled date. What would Carifta be without the spectators.
"This has been a very long week with many ups and twists and turns but we feel we have come to the right decision for everyone involved with these games.
"Please stay tuned for further updates. Again thank you all for your support."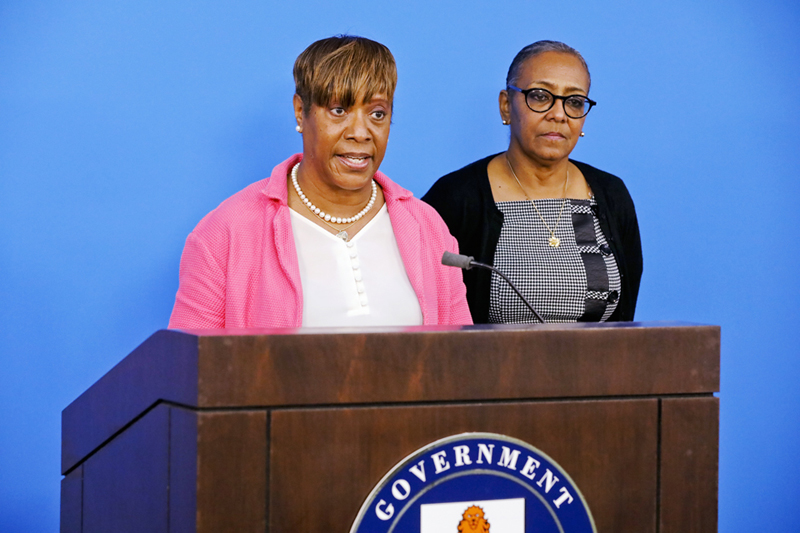 Update 11.14am: Minister Foggo said, "On behalf of the Ministry of Labour, Community Affairs and Sports, obviously, we are disappointed at these developments and the postponement of the Carifta Games.
"But we certainly understand.
"These are unprecedented times and the health, safety and wellbeing of all our young people in all of our regions is our first priority.
"While putting on an event like CARIFTA is not new for us, as we have hosted it several times previously, the Covid 19/Corona virus and the health risks it represents is an extraordinary situation which is challenging even the greatest of nations.
"So, we are exercising our extreme caution by adhering to the guidelines of the global and local health experts and professionals. And as Minister, I stand here in support of Donna Raynor, the Chairperson of CARIFTA 2020 and President of the Bermuda National Athletics Association, all of our athletes, coaches and parents.
"In 2019, our Bermudian athletes represented the island with pride and courage in Cayman Islands.
"They delivered some outstanding performances, winning numerous gold, silver and bronze medals. It was a wonderful moment for me as Sports Minister and for Bermuda overall.
"And when the 2020 Games are rescheduled… we look forward to cheering them on again. Thank you."

Read More About