The Bermuda Police Service is thanking the public for assisting with the ongoing search for Chavelle Dillon-Burgess, and has appealed for anyone with any information to please contact them.
A police spokesperson said, "The Bermuda Police Service is aware of information pertaining to the investigation of missing person Mrs. Chavelle Dillon-Burgess circulating on social media.
"The BPS wishes to remind the public that the investigation remains active and urges anyone with information, no matter how insignificant they think it may be, to please contact police on phone number 211 or the independent and confidential Crime Stoppers number, 800-8477.
"We would like to thank those members of the public who have so far assisted with this matter, by either providing information or joining with police and other agencies in the ongoing search for Mrs. Dillon-Burgess."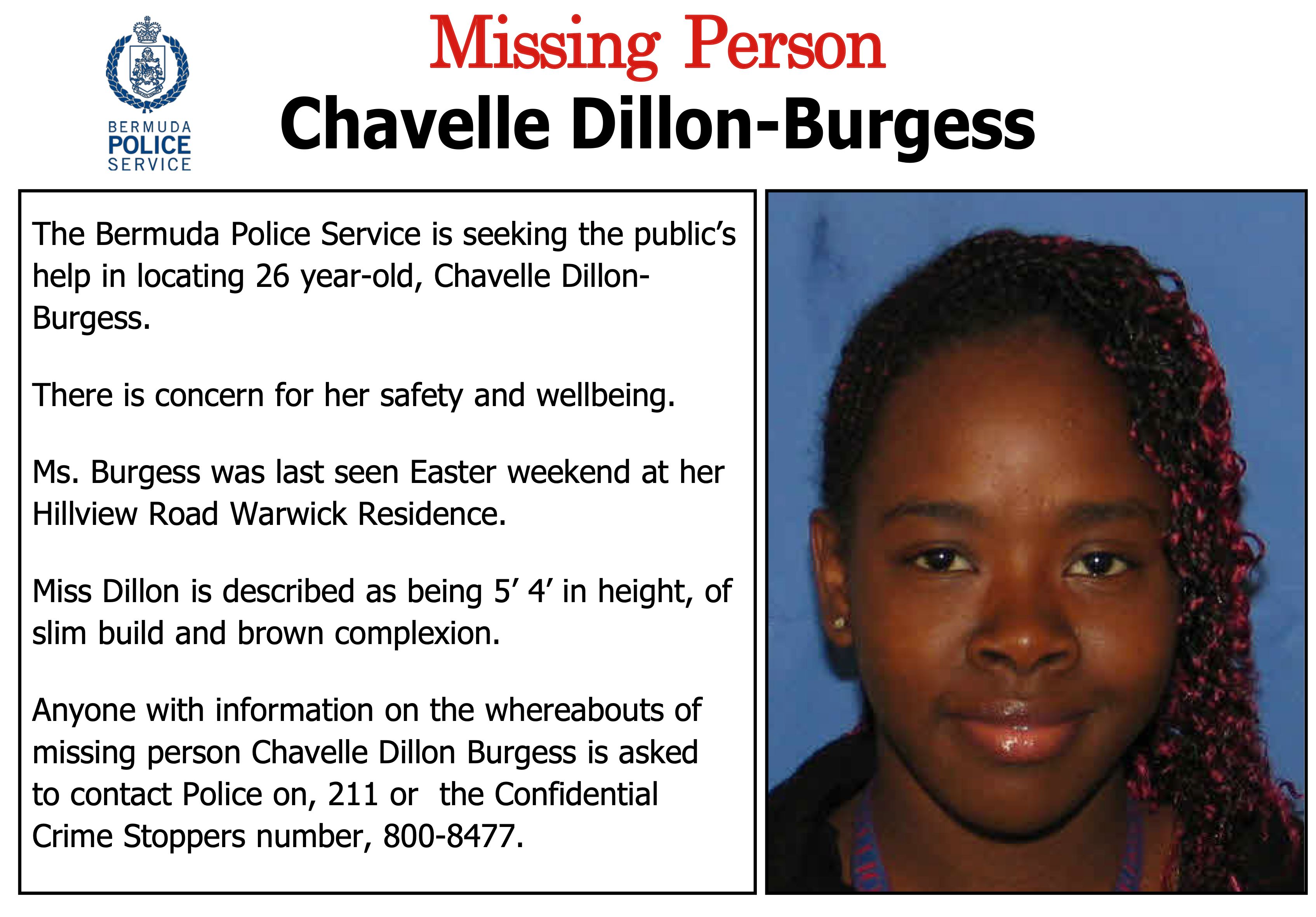 Read More About