The [NMB] is reopen after a three-month temporary closure due to COVID-19 and has safety guidelines in place.
A spokesperson said, "The National Museum of Bermuda [NMB] is reopen after a three-month temporary closure due to COVID-19 and is looking forward to safely welcoming visitors back.
"NMB has over a dozen exhibits housed in spacious historic buildings, and plenty of wide-open space to explore. The Museum will be open every weekday, from 9am – 5pm [last admission 4pm] and every weekend day, from 9:30am – 5pm [last admission 4pm].
"Visitors are encouraged to pre-purchase admission tickets on www.nmb.bm [receipt required for Museum entrance]. If visitors plan to pay admission at the Museum, credit or debit cards are preferred.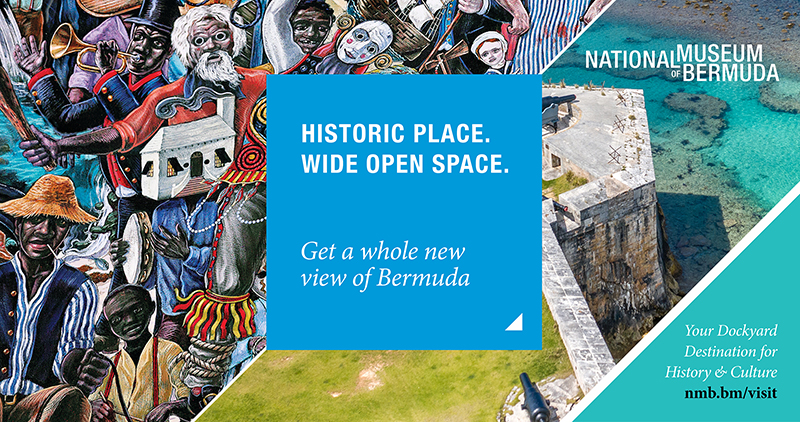 "The Museum has laid out guidelines for visitors:
If you are feeling unwell, please stay home
Masks are required to enter the Museum

for children under 2, masks are not required
for children aged 2-10, masks are recommended
Wash or sanitise your hands regularly while visiting NMB, using hand sanitizers and restroom facilities located throughout the Museum grounds
Maintain social distancing from other visitors of 2 meters [6 feet]
All Summer Camps and groups [maximum 20 people] are welcome but must make a reservation to visit by calling 234-1333 or emailing info@nmb.bm and must follow camp guidelines as set by the Government of Bermuda
"To ensure the safety of all visitors and staff the NMB Health & Safety team have also implemented safety protocols and procedures informed by guidelines set out by the Government of Bermuda and the American Alliance of Museums.
"These include the installation of hand sanitizer stations and COVID-19 guideline signs throughout the property and the installation of a plexi-glass barrier at the Ticket Office. NMB staff have also been equipped with PPE, trained in infection prevention and control and have increased the frequency of cleaning and sanitizing of high traffic areas and surfaces in alignment with COVID-19 prevention recommendations.
"As mandated by Government, the Museum will reduce admissions to no more than 20% capacity and there will be limits to buildings, elevators and exhibit spaces where appropriate.
"Museum staff look forward to safely welcoming visitors back to NMB."

As the island and world deals with the Covid-19 pandemic, we are doing our best to provide timely and accurate information, and you can find more information on the links below.
Read More About
Category: All, Entertainment, History