St. George's head into the second day of the Bermuda Lawn Tennis Association's [BLTA] Cup Match Tennis Tournament at the W.E.R. Joell Tennis Stadium with a 3 – 1 lead.
Bermuda's top tennis players annually compete in the International Tennis Federations Davis Cup events, but this year due to the pandemic the event has been canceled, so the BLTA decided to create its own inter-island Davis Cup event with a Cup Match flavor, with teams representing Somerset and St George's competing against each other.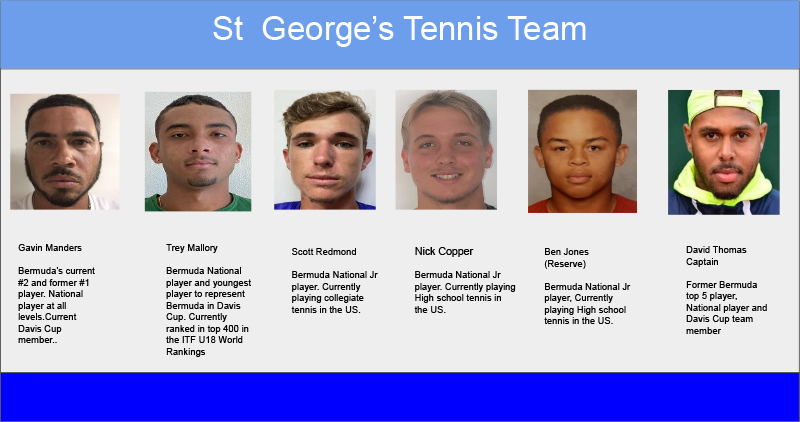 Trey Mallory gave St. George's the lead after he and James Finnigan battled out a three-setter. Mallory won the first set 6-0, Finnigan drew the match level at 1-1 when he won the second set 6-1, and Mallory won the third and final set winning 6-4.
Dylan Powell would draw Somerset level at 1-1 after he defeated Nick Cooper in a three-set match. Powell won the first set 6-2, Cooper fought back to win the second set 7-5, and the pair needed a tie-breaker in the third set to decide a winner, with Powell winning 7-6.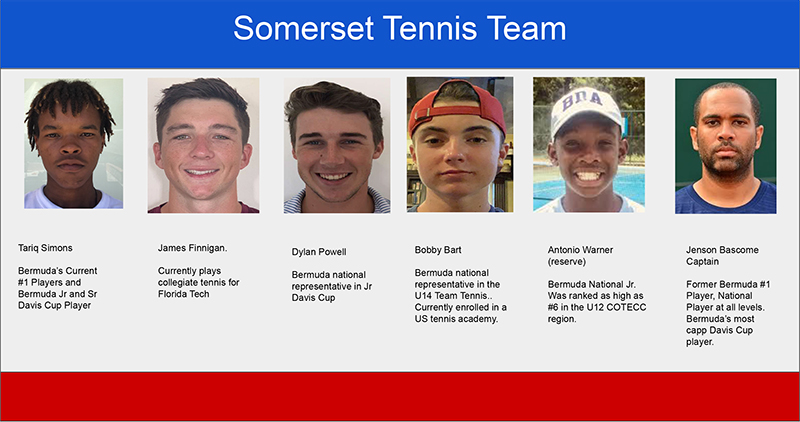 Gavin Manders restored the St. George's lead when he defeated Tariq Simons in straight-set 6-2, 6-4, and then Scott Redmond extended the St. George's lead to 3 – 1 after he defeated Bobby Bart in straight sets 7-6, 6-0.
The event continues today, starting at 11.00am.

Read More About