[Updated] The Bermuda Fire & Rescue Service responded to a "hazardous materials spill" at the hospital this morning.
A BFRS spokesperson said, "At 7:39am this morning a called was received by BFRS Dispatch of a hazardous material spill at the King Edward VII Memorial Hospital.
"The BFRS responded with four appliances from Hamilton and one from Port Royal Fire Station with a total of 12 firefighters.
"Upon arrival to KEMH, fire crews found a hazardous chemical having being spilled in an operating room at KEMH. Two firefighters wearing fully enclosed hazmat suits were instructed to enter the hospital in order to contain and remove the chemical. The hazardous material is being removed by the Special Waste Section of KEMH."
We asked the hospital for additional information and will update as able.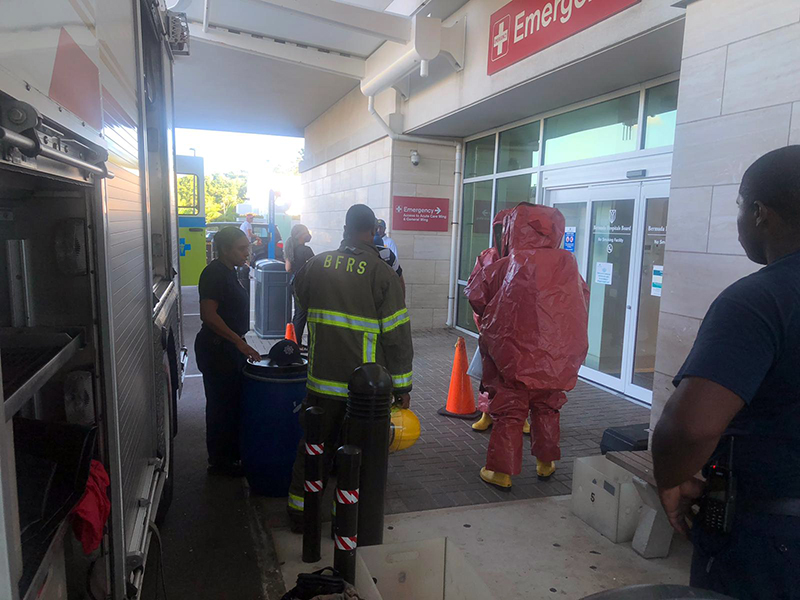 Update 5.54pm: A BHB spokesperson said, "Early this morning, there was a spill of formalin in a utility room in the surgical area. Formalin is used to preserve specimens. Wearing appropriate protective equipment, BHB staff neutralised the spillage with a powdered agent and, as is appropriate for this type of toxic chemical, the Bermuda Fire & Rescue Service were called to assist with decontamination of the area.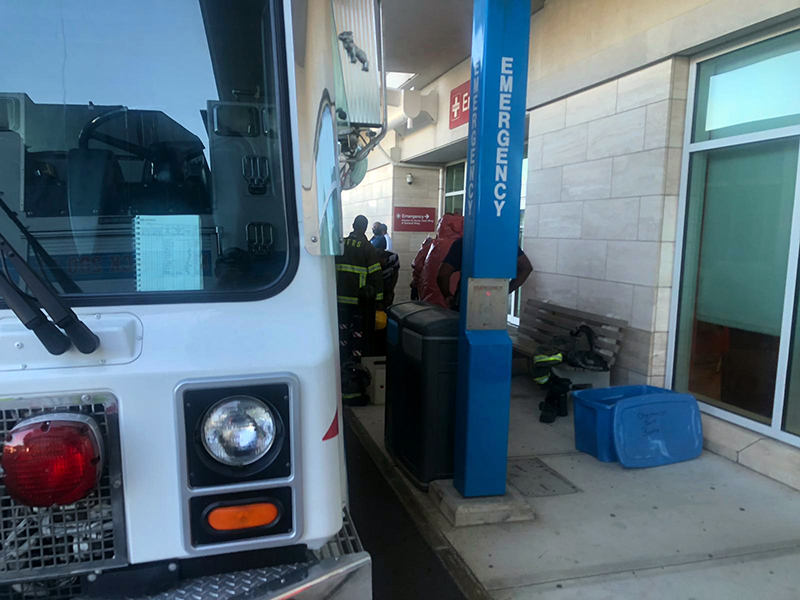 "No one was injured or harmed by the spill, although there was a delay in opening one of the operating rooms which resulted in seven outpatient [day] surgeries being cancelled. We apologise to the patients who were impacted and thank staff and the Bermuda Fire & Rescue Service for ensuring a safe response and clean up."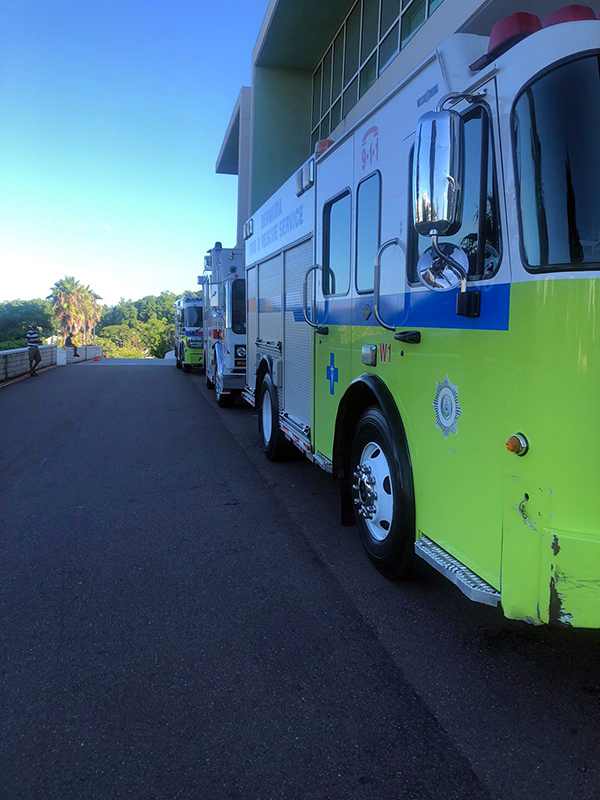 Read More About
Category: Accidents and fires, All, News