The Southampton Rangers defeated the North Village Rams 4 – 0 at the National Sports Center to be crowned the 2020/21 Charity Cup Champions.
Premier David Burt tweeted the photo below, saying: "Congratulations to Southampton Rangers Sports Club on their 4-0 victory over North Village Community Club in the 2020 Bermuda Football Charity Cup."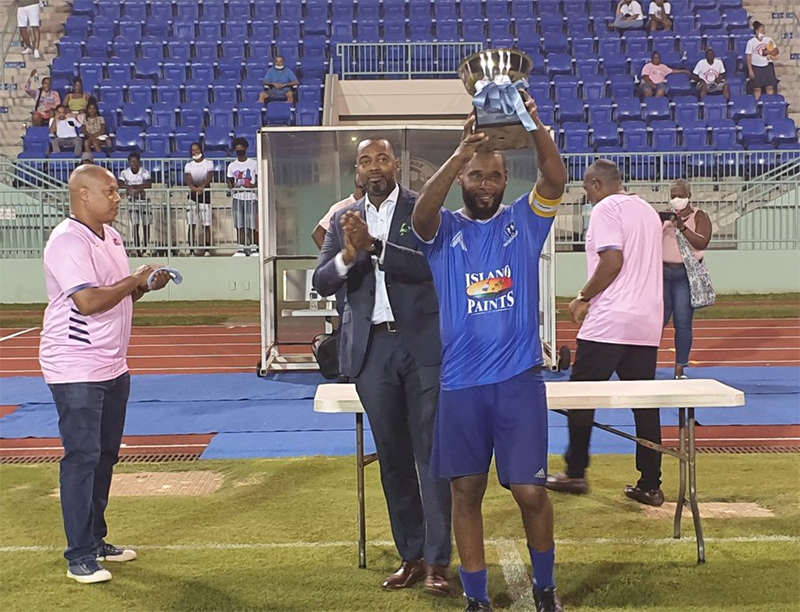 "
At the halftime break, the Southampton Rangers led the North Village Rams 2 – 0, as Tre Ming had converted from the penalty spot in the 29th minute following a handball in the box, and the lead was doubled in the 45th minute when the same player converted from the spot again this time after a foul in the box.
In the 77th minute, Isaiah Taylor made it 3 – 0 when he scored with a left-footed shot from close range and then five minutes later substitute Jarazhino Bassett made it 4 – 0.

Read More About