Cash prizes are being offered to the winners of the Harvey Cooper Award, as the island-wide student art competition makes changes in light of the ongoing Covid-19 pandemic.
Margot Harvey, who organizes the competition along with Travis Cooper, said, "Instead of money toward classes, tuition, and school supplies, the first, second, and third place finishers, along with the People's Choice winners, will receive a $250-$1,000 money transfer directly as COVID has created unique financial challenges.
"Also there will be no commission taken from the sale of the students' work. All the money from the sale will be given to directly to students.
"The rules for submission of artwork are still the same; the teacher picks the best two students to represent their school. I hope schools will participate as the prize and sales money would be a nice holiday gift for the students."
The deadline for submissions is December 4, with online public voting to take place on December 5; prizes will be awarded on December 17.
For more information, visit the website.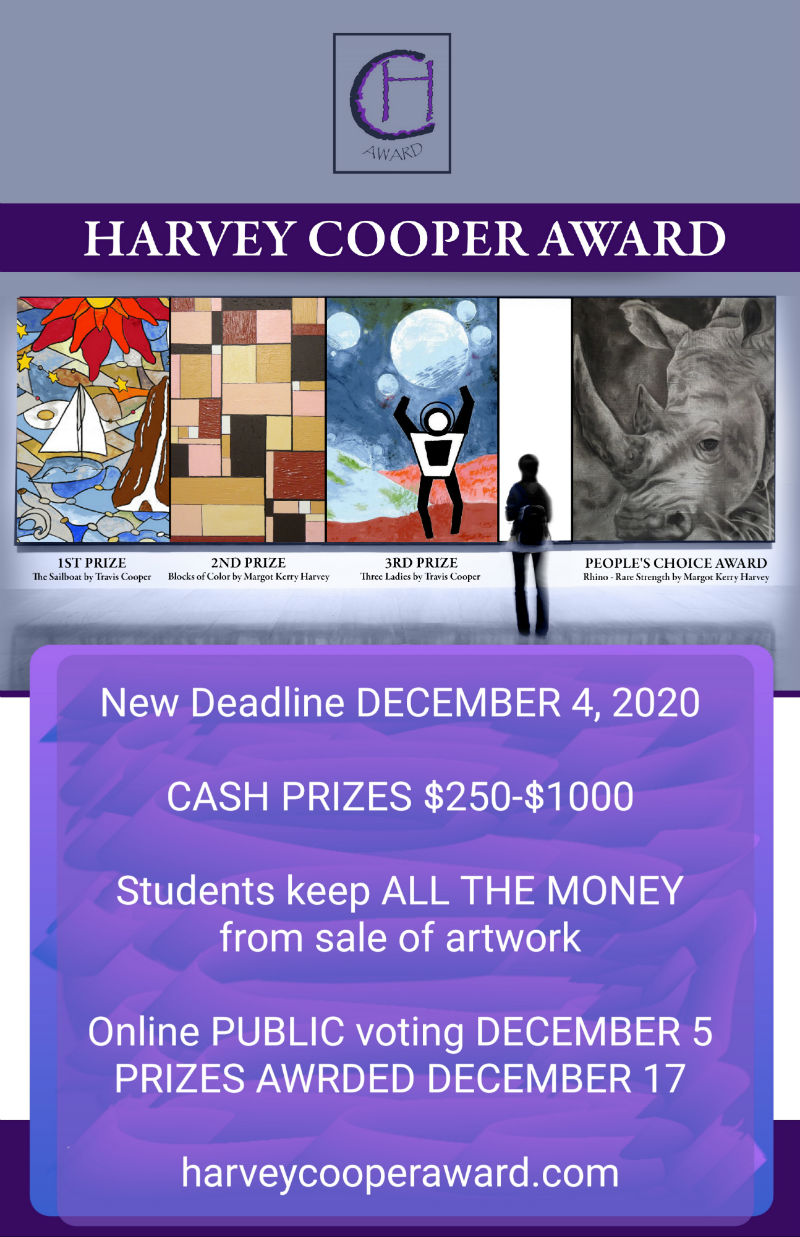 Read More About
Category: All