The Bermuda High School [BHS] announced the results of its 2020 International Baccalaureate Diploma and I/GCSE cohort.
A spokesperson said, "The Bermuda High School [BHS] has announced the results of its 2020 International Baccalaureate Diploma and I/GCSE cohort. Due to COVID-19, no students were able to sit their final exams. The final grades in IB and I/GCSE were awarded using the teachers' predicted grades and coursework [IAs]. In IB, an algorithm based on historical assessment data was also applied.
IB Results
"There was much controversy over the 2020 IB grades, locally and globally. Over the summer, BHS appealed many of their students' grades. The appeal was successful, and many of the final grades were raised.
"Overall, 28 of the 29 students were entered for the full IB diploma. 96% of those students achieved the full diploma, with an average score of 33 points; above the worldwide average of 31 points. This 96% pass rate is also well above the worldwide average pass rate of 79%, highlighting the benefit of a BHS IB education in ensuring success for its students.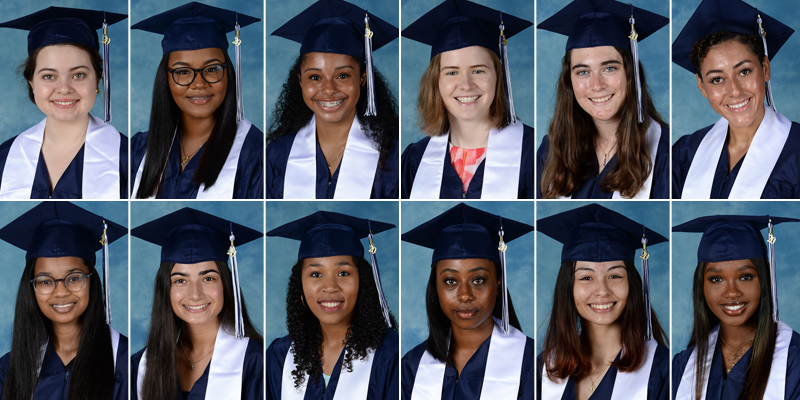 Head of School, Linda Parker, stated, "While we regret the undue stress that was put on everyone during this 2020 exam period, we are ultimately pleased with the rethink by the IB organisation and the final results awarded to the 2020 graduates. Our students displayed grit and resilience during this challenging time and I wish all of them the best in the next part of their educational and personal journeys."
"Erin Jones achieved the top score with 42 out of 45 points and will study History at Cambridge University [UK]. Other high scores achieved by the 2020 IB Diploma cohort ranged between 40 and 35 points. Two students achieved 40 points: Adriana Burchall who is studying Actuarial Sciences at St. John's University [USA] and Natalie Calderon who is studying International Social and Political Science at University College London [UK].
Other top scorers include:
Katie Grainge, 39 points, St. Andrew's University, Art History
Cerra Simmons, 37 points, Trent University, Environmental Science
Maya Crockwell, 36 points, Warwick University, Life Science and Global Sustainable Development
Jaiden Herbert, 36 points, Ontario Tech University, Pharmacy Sciences
Gabriella Botelho, 35 points, Savannah College of Art and Design, Fine Art
Iannah Caines, 35 points, Gap Year
Cree Dunn, 35 points, Gap Year
Emma Knights, 35 points, Dalhousie University, Commerce
Madison Thompson, 35 points, City University of London, Business, Digital and Entrepreneurship
Mrs. Sarah Wheddon, Head of IB, added "I would like to offer my congratulations to all the members of the BHS Class of 2020. These students persevered through an impossibly stressful situation, and ended their BHS education in a way nobody could have prepared for. They have now begun the next phase of their education and we are confident that they have left BHS with the skills and competencies to carry them forward."
"This year's graduates have a diverse range of interests and career plans for the future, and they are heading off to universities in Canada, the USA, the UK, Europe and China. They are pursuing a wide range of courses, including Optometry, Political Science, Commerce and Business Management, Fashion Journalism, Dance, Art History, Forensic Science, Social Work, Nursing, Occupational Therapy, Pharmacy, Biomedical Sciences, Fine Art and Environmental Sciences.
Mrs. Parker concluded, "This year it was especially rewarding to see all our IB students complete their BHS journey, given the difficult circumstances surrounding COVID-19. It was a graduation to remember, with a socially distanced and live-streamed ceremony, and we are grateful that we were able to celebrate their achievements together. I thank our supportive and hard-working teachers for their unwavering commitment and dedication in helping these students achieve their highest potential. We are very proud of all of our IB students for their focus and determination over the past two years, and we wish them continued success."
I/GCSE Results
97% of all I/GCSE grades awarded to BHS students this year were A*-C or the equivalent. The percentage of A* and A grades or Levels 9-7 awarded to BHS girls was 55%, well above the 27% achieved by all students in the UK [JCQ, 2020]. 16% of the grades were at a Level 9, which is considered higher than an A*.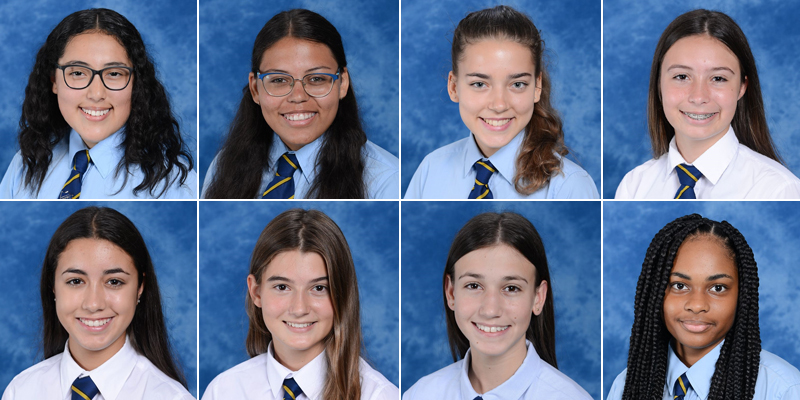 Mrs. Parker stated, "A third of our students prepared themselves to meet the criteria in 10 or more I/GCSE subjects. I am proud of all of our students, as many of them proved their ability to surpass our expectations. These excellent results are testament to the strong connection formed by the teacher-student partnership and an understanding of how girls thrive. This year was exceptional, especially with the difficulties presented during COVID."
"Top scorer, Kristy Sanchez was awarded 12A* grades [5 at Level 9] – an outstanding achievement!
Other top students were as follows:
Salayah Stange – 11A* [4 at Level 9]
Tana Van den berg Tejedor – 10A* [6 at Level 9]
Aimerie Chartree Doyon – 6A* 4A [3 at Level 9]
Aria Turchiaro – 6A*, 4A [3 at Level 9]
Tomasina Pearman – 6A*, 3A, 1B [3 at Level 9]
Hailey Young – 7A*, 3A
Amelia Othman – 3A*, 5A, 3B

Read More About
Category: All