The Ohio Aviators announced the players that will make up the squad for the World Tens Series rugby event in Bermuda.
A spokesperson said, "Ohio Aviators have assembled a highly experienced squad of 20 players for this month's World Tens Series in Bermuda.
"Many of the Ohio old guard have committed to the Aviators including hooker Dylan Fawsitt, lock Kyle Baillie, and loose forward/lock Riekert Hattingh. In the backs fly half JP Eloff and wing Shawn Riley are two originals also included.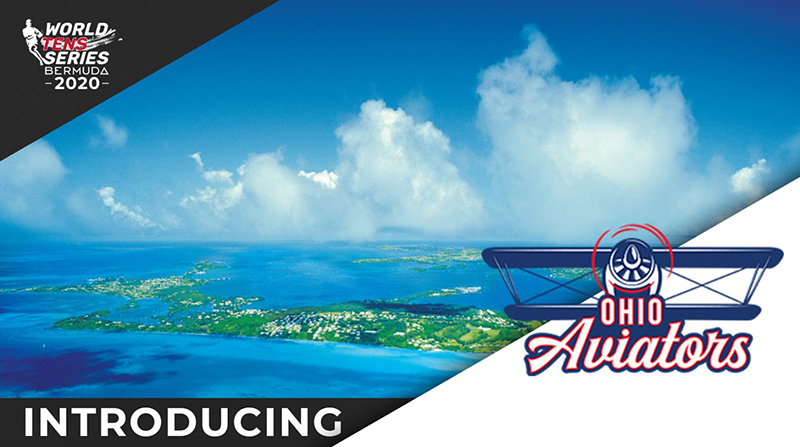 "Program director Tom Rooney has picked a squad mostly made up of players from North America with seven NOLA Gold players represented.
"Two Canadian internationals in Kyle Baillie and Eric Howard are selected at lock/loose forward and hooker respectively. Eight US Eagles have been chosen with three forwards and five backs on their way to Bermuda.
"Joining Baillie and Howard in the forwards includes Eagles front rowers Chris Bauman, Dylan Fawsitt and Paddy Ryan. Highly rated Spencer Krueger and John Sullivan are the other props announced with New Zealander Brad Tucker and Moni Tonga'uiha covering the lock/loose forward alongside Aviators originals Baillie and Hattingh.
"Eagles play makers JP Eloff, Ben Cima and Will Magie will provide the creativity with former London Irish centre, Bryce Campbell and Shalom Suniula, who has played both 7s and 15s for the USA, the options in the centre.
"South African duo Tiaan Loots and JP Smith are the specialist scrum halves, with crossover athlete Shawn Riley alongside Christian Rodriguez and Nick Feakes as wing/fullback options."
Ohio Aviators Squad
Forwards
Kyle Baillie [NOLA Gold]
Chris Baumann [Austin Blacks]
Dylan Fawsitt [Rugby United New York]
Riekert Hattingh [Seattle Seawolves]
Eric Howard [NOLA Gold]
Spencer Krueger [New England Free Jacks]
John Sullivan [NOLA Gold]
Brad Tucker [Seattle Seawolves]
Paddy Ryan [Unattached]
Moni Tongauiha [NOLA Gold]
Backs
Bryce Campbell [Unattached]
Ben Cima [Seattle Seawolves]
JP Eloff [NOLA Gold]
Tiaan Loots [Unattached]
Will Magie [Austin Gilgronis]
Shawn Riley [NOLA Gold]
Cristian Rodriguez [Belmont Shore]
JP Smith [Seattle Seawolves]
Shalom Suniula [Seattle Seawolves]
Nick Feakes [NOLA Gold]
Coaching Staff
Taylor Howden – Head Coach
Tom Rooney – Program Director
Richard Quincy – Medical Director
Zack Stryffeler – Manager
Kane Thompson – Assistant Coach

Read More About