A total of ten individuals found to be in breach of curfew regulations this weekend, the police have confirmed, with one person "found to be in breach on two occasions.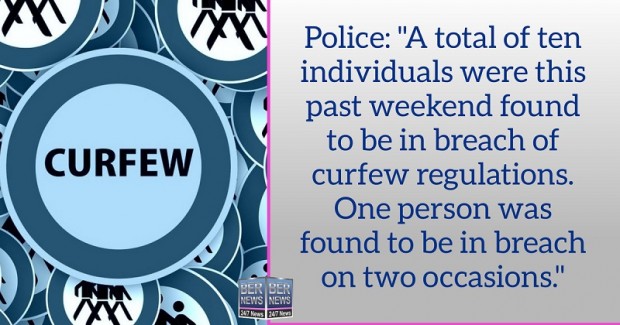 A police spokesperson said, "Despite an advisory put out to the public that the Bermuda Police Service [BPS], was beginning curfew checks as of last Friday, the 18th of December, a total of ten individuals were this past weekend found to be in breach of curfew regulations.
"One person was found to be in breach on two occasions.
"The curfew checks were carried out at different locations across the island as part of efforts recently announced by Government to help stop the spread of the coronavirus.
"Please be aware, the curfew is in place from 11:00 p.m. to 5:00 am.
"Individuals out and about during these hours, without an official exemption as outlined in the curfew regulations could find themselves summonsed to appear before the courts.
"If you are not sure as to who is exempted or how to apply for an exemption letter, please visit https://forms.gov.bm/covid-19/curfew.
"The BPS wishes to remind that we all have a part to play in stopping the spread of the novel coronavirus disease [Covid-19] and abiding by the curfew regulations, is key to helping achieve that objective."

As the island and world deals with the Covid-19 pandemic, we are doing our best to provide timely and accurate information, and you can find more information on the links below.
Read More About