"The very essence of a freedom fighter," said Premier David Burt today reflecting on the life of the late LaVerne Furbert, who was well known for her work with the Progressive Labour Party and the Bermuda Industrial Union.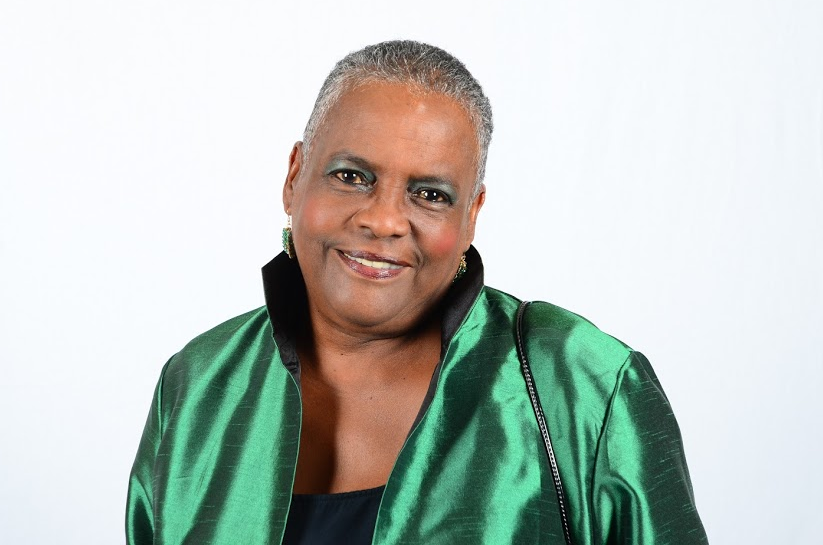 Premier Burt said, "LaVerne Furbert was an unwavering force in support of Bermuda's workers, the Progressive Labour Party and the Bermuda Industrial Union.
"She will be remembered for the strength of her convictions and the fearless manner in which she communicated the core values of social justice and equality in this society. As we mourn her loss, all Bermuda will fondly recall her vibrant spirit and dedication to the very end of her life."
"On behalf of the Government and people of Bermuda, I extend sincere condolences to her entire family," the Premier added.
The B.U.T also paid tribute to Ms Furbert, saying: "The Bermuda Union of Teachers sends our deepest condolences to the family of the venerable LaVerne Furbert. Sister Furbert lived her life like a true Bermudian warrior; always fighting for the peoples' causes. She served this community in many capacities, including as a Progressive Labour Party [PLP] Senator.
"Sister LaVerne served the PLP for over 40 years, and made massive contributions to trade unionism within these shores as a stalwart of the Bermuda Industrial Union [BIU]. She will be greatly missed, but never forgotten. Rest in Power Sister LaVerne, your legacy will continue to be felt by this country for centuries to come."
The PLP said, "The Bermuda Progressive Labour Party [PLP] family is saddened by the passing of one of our long-serving members, and former Senator, Ms LaVerne Furbert, JP.
"Sister LaVerne supported the PLP in numerous capacities during her long life dedicated to service. She was the right hand to former Opposition Leaders, Dame Lois Browne-Evans and L. Frederick Wade, during their terms as Party Leader. Ms. Furbert ran as a PLP Candidate in Southampton in 1982, and then again in 2007 in Pembroke South West.
"In 2010, Ms. Furbert was appointed to the Senate and served as Junior Minister for Education, Youth Affairs & Community Development. Within the Party, she served on many committees including the Party Executive Committee, Campaign Committee, Research and Platform Committee and the Public Relations Committee.
"Her counsel and candour could always be counted on as the Party toiled in Opposition or served in Government. LaVerne was fearless, had a sharp tongue and strong opinions, but a huge heart and a giving soul. She would help anyone in need, political persuasions cast aside.
"Ms. Furbert also had a long career in journalism with publications such as the Bermuda Times and was the editor of The Workers Voice.
"Ms. Furbert sacrificed much in her fight for equality and social justice. She was a true PLP soldier, loyal, dedicated and committed to making Bermuda a better place. We thank her for her service to our Party and her extraordinary contribution to Bermuda Industrial Union.
"The Bermuda Progressive Labour Party extends our heartfelt condolences to her sons Vance & David and their wives, her grandchildren, her sister Maxine, and to relatives & friends. The PLP family mourns with you and we will forever remember our dear departed Sister LaVerne Furbert."
Update 9.37pm: Former Premier Dr Ewart Brown said, "Bermuda and our family lost LaVerne Furbert today. She was the proud mother of two brilliant sons, a doting and loving grandmother, aunt and friend.
"In the larger community, LaVerne was a dedicated Trade Unionist, a lifelong PLP activist and a persistent proponent of freedom, justice and equality.
"Personally, LaVerne and her sisters Cheryl and Maxine were my cousins and childhood playmates in Flatts. She was also commonly known as my Great Defender. Laverne understood that Bermuda is in need of fundamental change and worked tirelessly to accomplish that goal.
"Wanda and I are grieving today because we know that Laverne spent her entire lifetime laboring for and giving to her family, friends and country. Her loss is devastating. We will miss her dearly."
Read More About