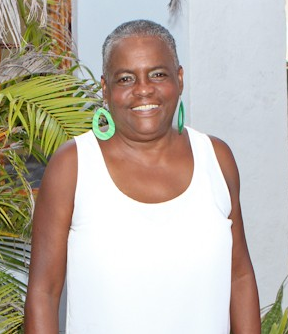 The Bermuda Entertainment Union [BEU] expressed their condolences to the family of the late LaVerne Furbert.
BEU President Selena 'VaVa' Fields said, "Ms. Furbert was an out-spoken advocate for equality and justice.
"Not only was she a Life Member of the Bermuda Progressive Labour Party, she was also a staunch trade unionist. Her platform was not just about being a voice; she was a woman of action helping to effect change.
"Sis. LaVerne was always supportive of the BEU. She assisted this sister union whenever and however we needed her.
"She was honest with earned wisdom, a hard-worker, promoter and supporter for the well-being of the labour movement.
"I am personally indebted to Sis. LaVerne for the guidance and wisdom she instilled in me when I took over as the President of the BEU. The BEU will miss her dearly.
"The BEU sends our heartfelt condolences to the family of Ms. LaVerne Furbert, JP, David and Vance and their wives, her grandchildren, her sister Ms. Maxine Esdaille and her numerous friends she leaves behind."
Read More About