The Attorney-General and Minister of Legal Affairs and Constitutional Reform Kathy Lynn Simmons announced the launch of the Liquor Licensing Authority's new Digital Application process.
"The Liquor License Amendment Act 2019 became operative on May 13, 2019. The Act ushered in Bermuda's most comprehensive reform related to the liquor licensing regime since the initial legislation was passed, more than 45 years ago," a spokesperson noted.
Screenshot from the Liquor Licencing Authority website: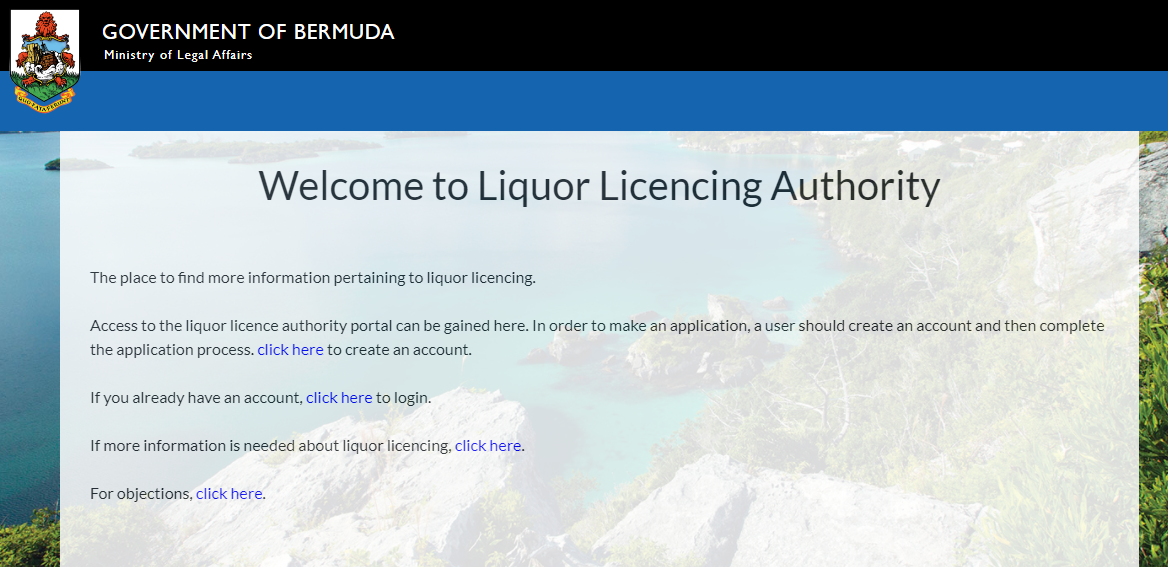 The Minister stated, "In July 2019, I informed the public that efforts were underway to work with a government project management officer and a team of developers, to digitise the entire liquor licensing processes. Modernisation was necessary to make it easier to apply for licensing, improve efficiency, and to collect and collate data effectively.
"Last year the Authority, in collaboration with the Ministry Headquarters and the Government of Bermuda's Information and Technology Department, created a more efficient way to process liquor licenses for all applications inclusive of Annual Renewals, Occasional Liquor Licenses [OLL], and Special Event Licenses [SEL].
"I am pleased to announce that as of February 11, 2021, all applicants can complete their application, submit any supporting documents and make payments online on the Government portal at lla.gov.bm."
The Minister added, "The Liquor Licensing Authority is to be commended for its progress with this initiative. The Liquor Licensing Authority Chairman, Marc G. Daniels, the Authority members and government officers have successfully implemented a paperless and customer friendly application process. I wish to thank them for the diligence that has been applied to onboard this electronic process."
The Government added, "As a reminder, all annual license holders and annual renewals must be submitted by March 14, 2021. All applicants [occasional, special events and annual] must submit applications online at lla.gov.bm. Queries can be directed to the same email address."
Read More About
Category: All, Business, News, technology