Amelia Oatley has been called to the Bermuda Bar, with Ms Oatley saying she feels "privileged to become a member" adding that she hopes her "contributions will meet the expectations of those who have helped to get me here".
The ceremony took place earlier this month before Puisne Judge Larry Mussenden. In her address to the court, Ms. Oatley expressed her gratitude to her pupil masters Allan Doughty and Sharon A Beesley.
BeesMont CEO and Partner Sharon A Beesley said Ms Oatley has "risen to challenges, kept up with demands and demonstrated an ability to learn and do so at a high standard".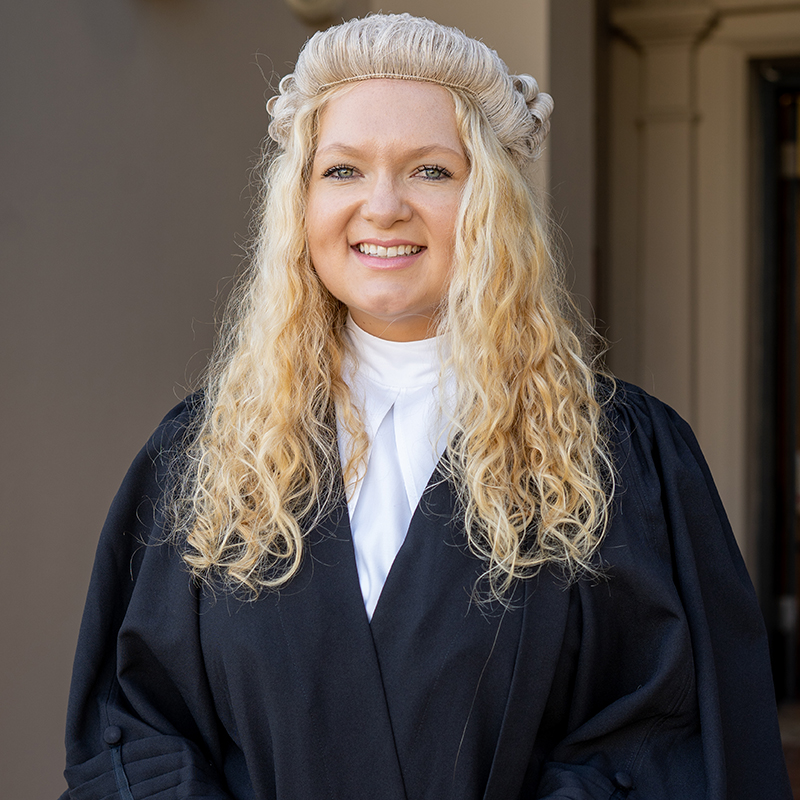 Ms Oatley attended Warwick Academy for thirteen years and expressed appreciation to the school for "instilling in me the importance of hard work and perseverance,"
In 2018, she achieved her Bachelor of Laws Degree from the University of East Anglia and the following year she completed her Postgraduate Diploma in Legal Practice with Disctinction at the University of Law.
In her address to the court, she thanked Cox Hallett Wilkinson, where she had her first legal internship, as well as Marshall, Diel and Myers, giving particular thanks to Craig Rothwell, Kai Musson, Adam Richards, Saul Dismont and Jonathan White".
Ms Oatley thanked her mentors Senior Magistrate Wolffe and Magistrate Anderson. In her address to the court, she said both Senior Magistrate Wolffe and Magistrate Anderson have "inspired, encouraged and supported me throughout my journey and I have the utmost respect for them both. I will forever be grateful for the positive impact they have had on my life."
Ms Oatley said, "I was extremely lucky to gain a Pupillage working at BeesMont. I initially started in September 2019 with Allan Doughty as my Pupil Master. Allan is a great teacher and mentor and really recognised the potential in me. I appreciate his encouraging support and I cannot thank him enough".
In Mr Doughty's address to the court he said, :Amelia handled herself admirably, demonstrated thoughtfulness and care on all the tasks given to her, she is hard working and will be a fine lawyer and addition to the Bermuda Bar".
In her address to the court, Ms Oatley stated, "In May 2020 I started my seat in the corporate department with Sharon A Beesley as my second Pupil Master. I worked closely with Ms. Beesley and Mrs. Stephanie Sanderson. My experience working with them both has guided my career and heavily influenced my decision to practice corporate law,"
She also thanked Gretchen Tucker and said "all three of these strong women have taught me the skills to succeed, shared their wisdom and set a standard I aspire to achieve".
She also expressed her gratitude to her mother Sarah Oatley, her father John Oatley, Alfred Butterfield and to all of her close friends and family, saying "I would not be standing here today without their support and guidance".

Read More About