The Warwick Academy International Baccalaurate Visual Arts class of 2021 is getting set to open an art exhibition entitled "Persona" tomorrow [March 19] at the Rick Faries Gallery at Masterworks.
A spokesperson said, "The Warwick Academy International Baccalaurate Visual Arts class of 2021 is pleased to open their exhibition this Friday, 19th March at the Rick Faries Gallery at Masterworks in the Botanical Gardens.
"Due to Covid restrictions the opening is attended by sign up only to monitor numbers, but this has not dampened their excitement to have two years worth of their work curated and on display to the public. They have decided to name their show Persona.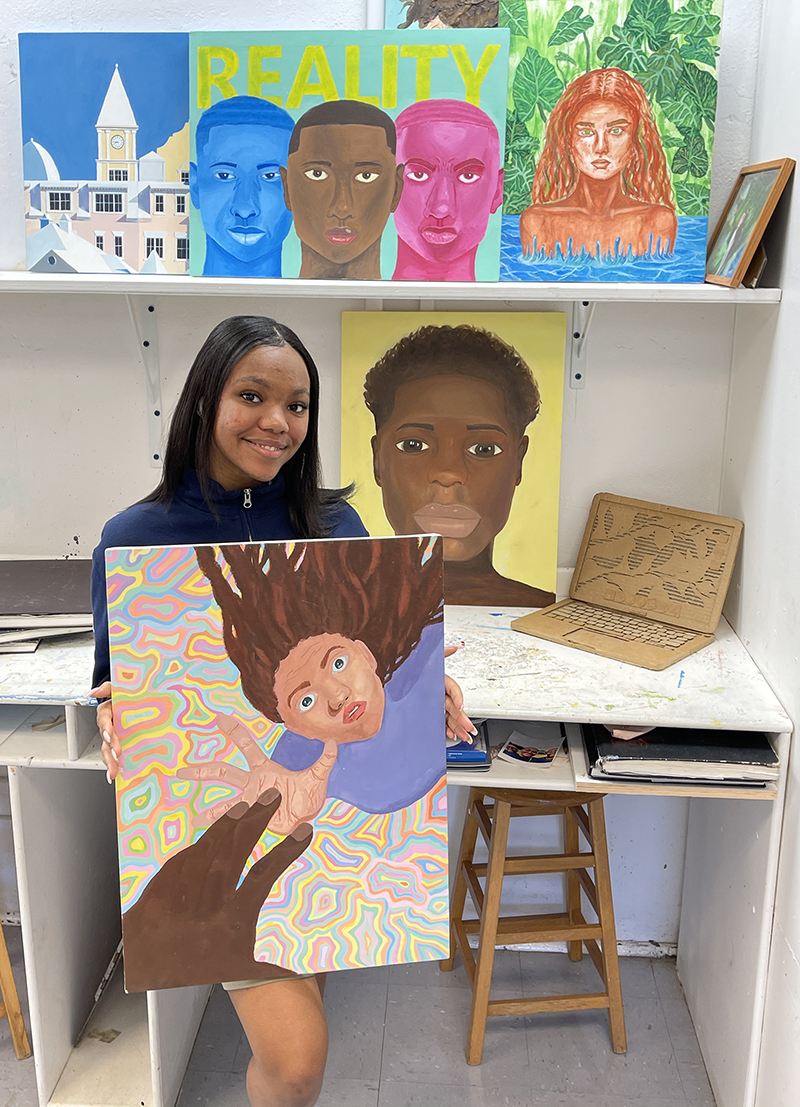 "The Cambridge Dictionary defines the word persona as: "The particular type of character that a person seems to have and that is often different from their real or private character."
"This art exhibition is a result of two years of work that has changed and shaped three students' concept of their own art making and themselves. We are all grappling with our own persona after the changes we have experienced after a pandemic: who we are when confined to our homes, how we cope with restrictions on our day to day lives, how much of ourselves we reveal or conceal in live interactions on our computer screens.
"The term persona has been applied to indicate that each of these students have learned about themselves, and have been able to confidently develop work and present it to you in this exhibition, as a representation of their individual personal accomplishments.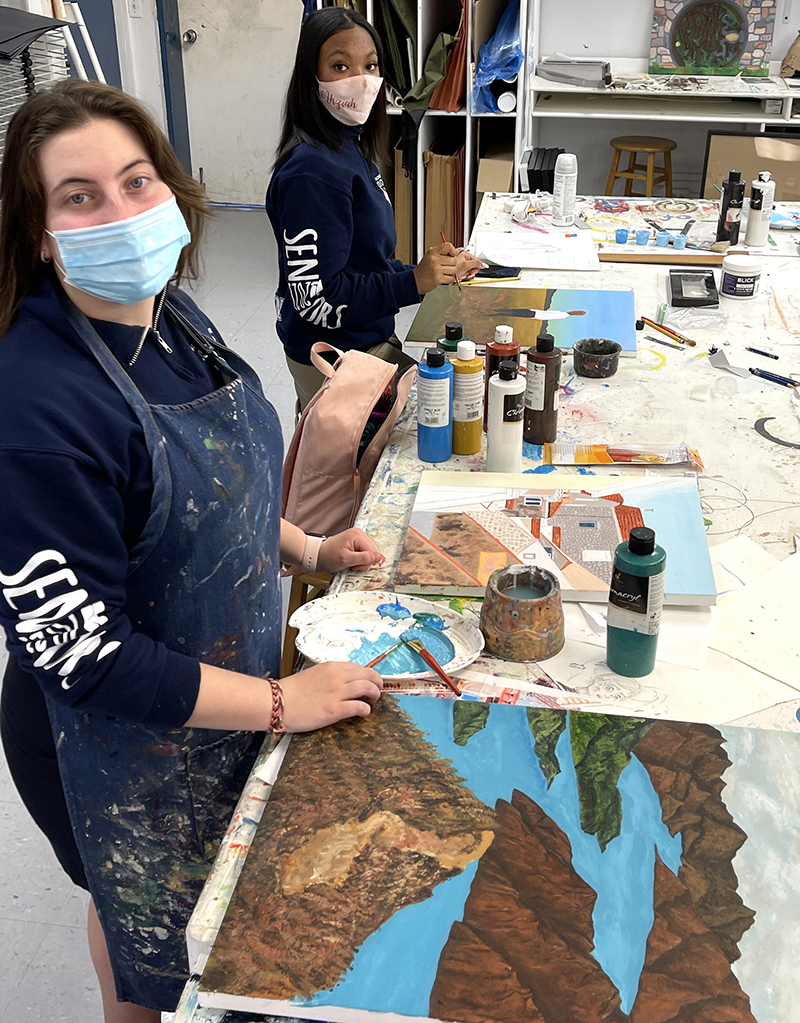 "We hope you enjoy our exhibition. It will run from 19th March to 30th March."
Ahziah Hunt said, "I have always gravitated to painting and drawing portraits, inspired by people I see on a daily basis to strangers from the internet as well as different artist such as Kehinde Wiley. I like to be able to tell a story with my art, I really enjoy being able to build and develop concepts for my art.
"All of my pieces do incorporate faces, I feel as though I do this as a way to express myself as most of my artwork does correlate to something that is going on within my life at the time. I like to incorporate a lot of the same colors into my artwork as such as pastel colors for the background and throughout the entire piece.
"I mostly stay away from super vivid colors in order to allow the main focus of the painting to stand out."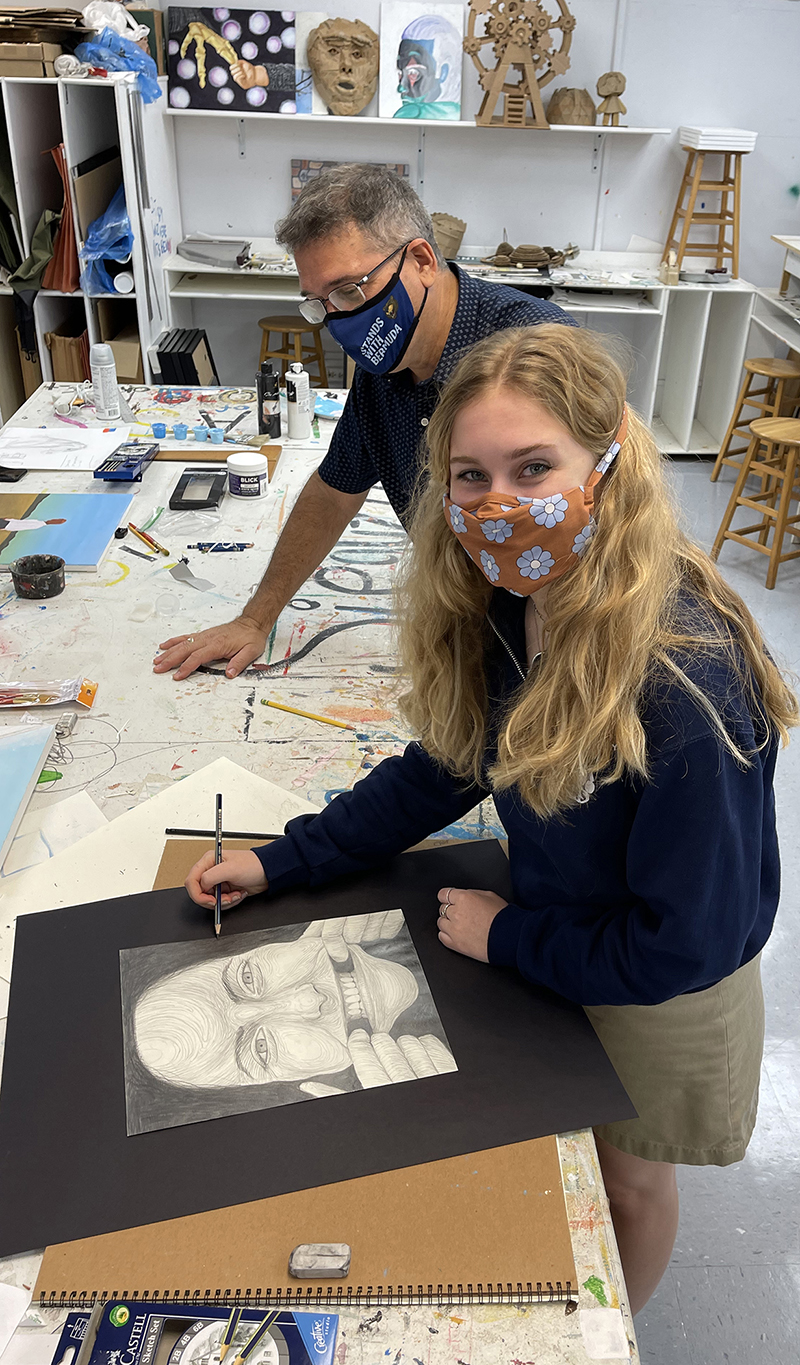 Aisling Harris said, "During the course, I found I had created pieces that were heavily influenced by aspects of my travels over my life without even realizing it. I feel that my work holds an overarching theme of challenging yourself with new experiences and pushing past your comfort zone. There was never a time in my life that I don't remember travelling with my parents and experiencing new cultures.
"I am very fortunate for their belief in experiencing the world and all it has to offer, as it has shaped the person I am today. This has been a real source of inspiration for me. Over IB, I have grown so much as an artist by pushing myself to attempt pieces I am afraid of and developing a style I feel is personal to me."
Grace Arrowsmith said, "After some investigating and analyzing, I believe that the overall theme of my exhibition is growth and change. Each of my artworks feature some sort of change within them, with this being most evident in 'Growth', 'Rebirth', and my Series of Six.
"This also corresponds with the significant growth and change in my skills and abilities I have experienced during my time throughout the IB course as well as my time being an artist. I would not be the artist today without the inspiration from my surroundings. I wanted to reflect this change and growth by arranging my pieces in chronological order so you can grow and progress the same way I did as you look at each piece of artwork."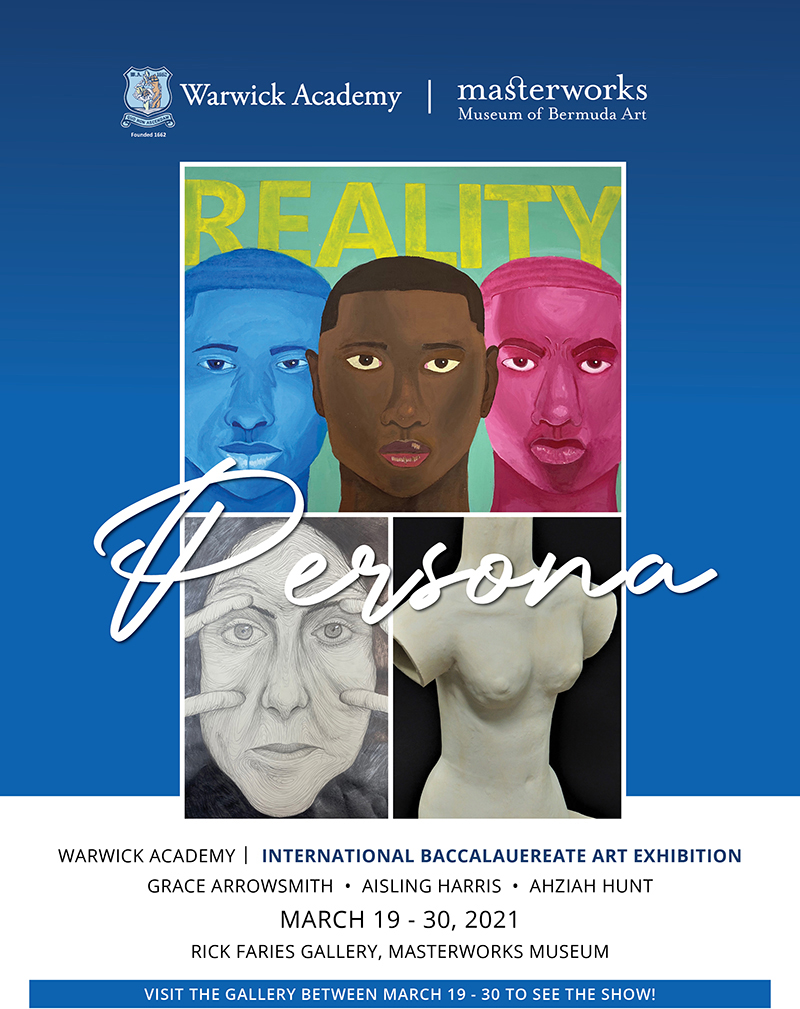 Read More About
Category: All, Entertainment