The mobile vaccination centres will be available at locations including Shelly Bay Marketplace, TN Tatem Middle School, and Victor Scott Primary School from June 1st to June 6th.
The Bermuda Government posted the graphics below, saying: "Next week the mobile vaccination locations are:
"Shelly Bay Marketplace on June 1.
"TN Tatem Middle School on June 3
"And Victor Scott Primary School on June 6.
"The Close to Home mobile vaccination neighbourhood sites are for people who have not yet registered for the COVID-19 vaccine, do not have access to the internet, and prefer to register in person or have additional questions about the COVID-19 vaccine.
"There will be doctors on site to answer any questions you have, and you don't need an appointment. You can just show up and roll up your sleeve.
"We recommend the Close to Home mobile vaccination programme as an ideal opportunity to learn more for those people who want to hear about the COVID-19 vaccine from a trusted source.
"If you need a free ride to any of the vaccinations sites, call 533-5903 between 10.00 am and 1.30 pm. Mini-buses are available to take you there and bring you back home."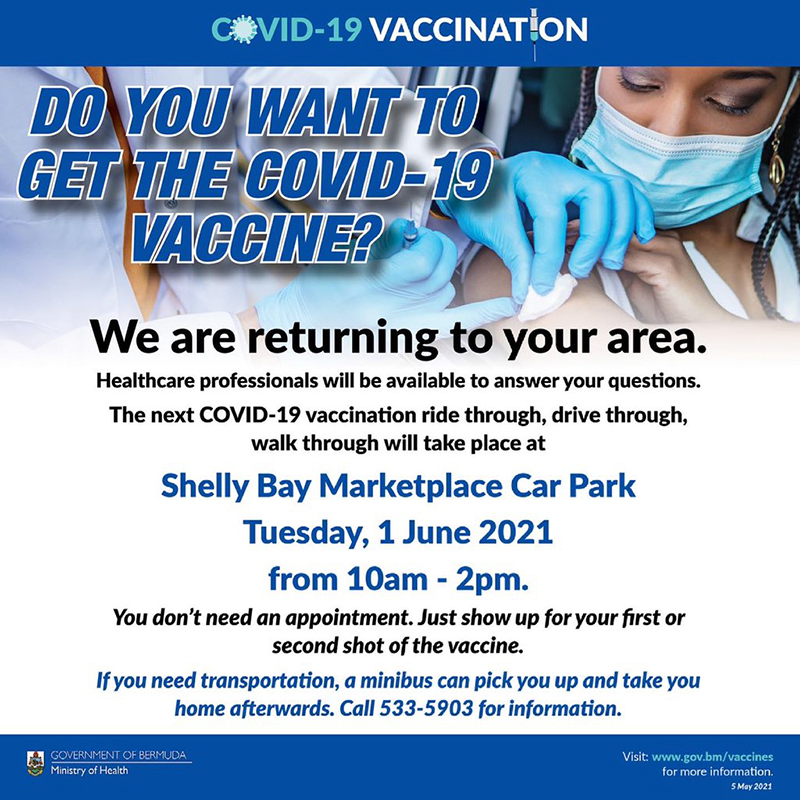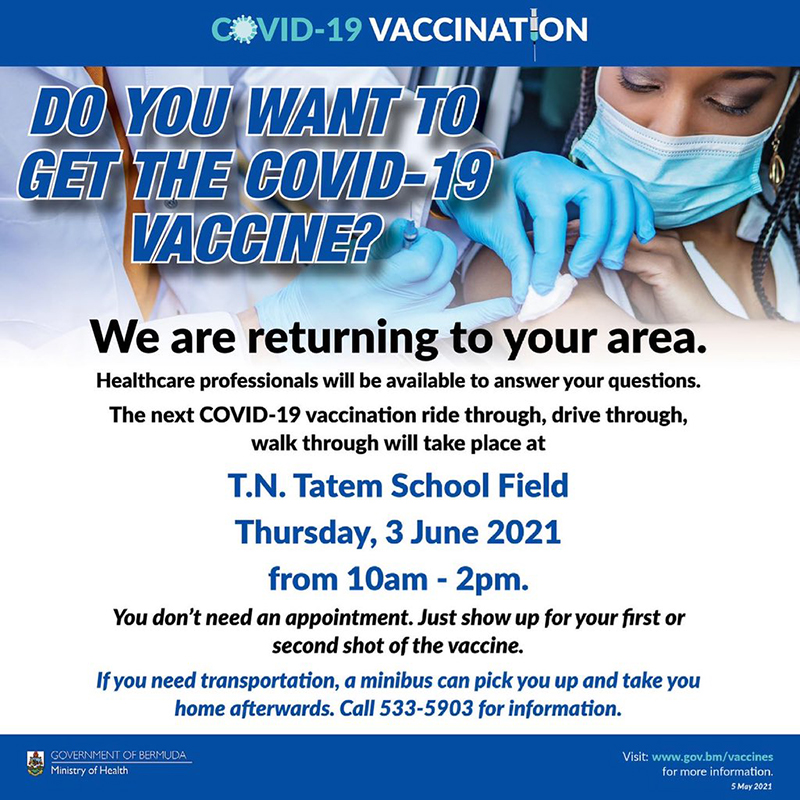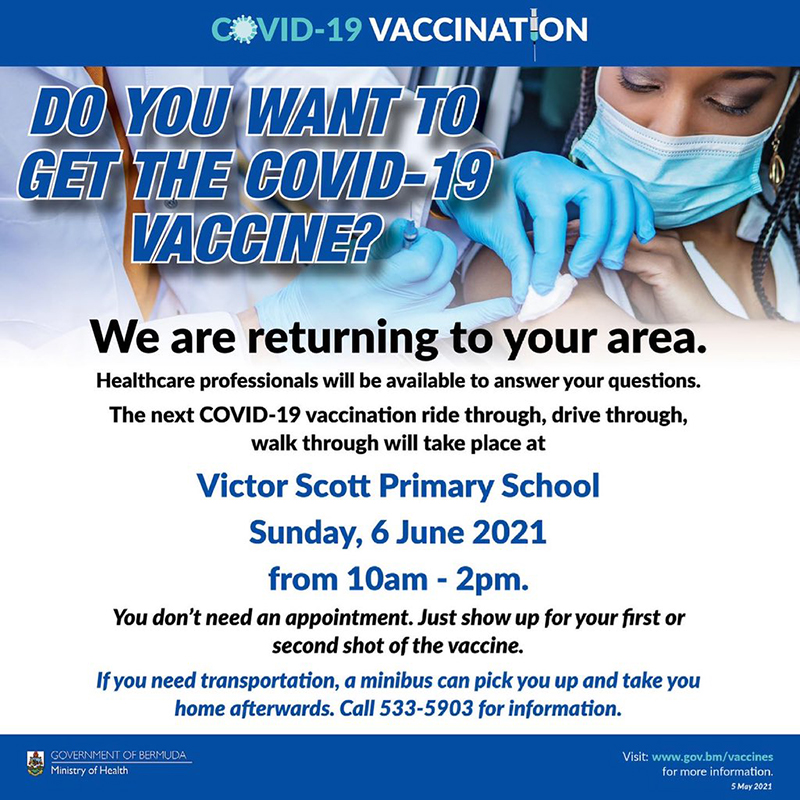 You can find more information on the links below and also on our dedicated website BermudaCovid.com, which is the most comprehensive resource and historic record available of Bermuda's handling of the pandemic.
Read More About
Category: All