Bermudian Kaelyn Kastle is part of the cast of a New York Times documentary entitled "Who Gets To Be An Influencer?" which is a story of "ambitious Black creators in Atlanta challenging the mostly white social media stars of Los Angeles for influence."
The NY Times reported, "Going viral has become big business, and a group of young, ambitious Black creators in Atlanta is challenging the mostly white social media stars of Los Angeles for influence. Watch as The New York Times follows them on a 90-day blitz to rack up followers and sponsors.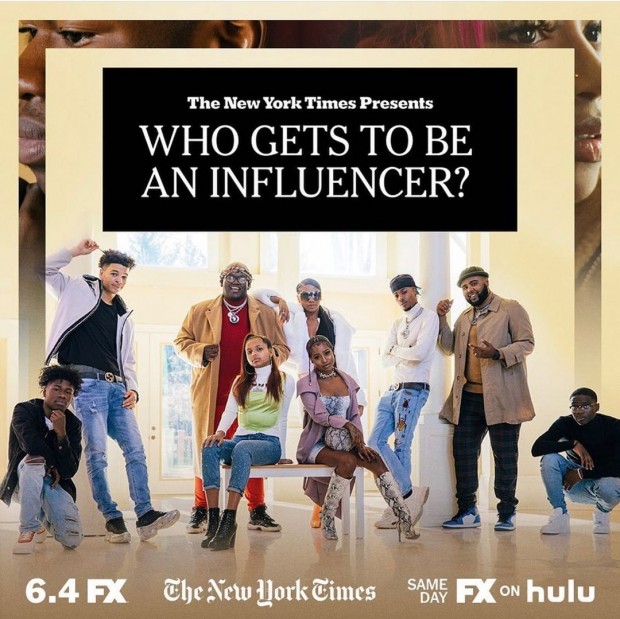 "To make their dreams come true, they've combined forces with other self-styled influencers at Collab Crib, a group house that doubles as a video studio in Atlanta, where a concentration of talent has helped attract other aspiring stars of Instagram, YouTube and TikTok.
"Those social platforms are where many of today's young, ambitious creators are making their names — and fortunes. "This is more than just kids making videos on the internet," says Kaelyn, another Collab Crib creator. "This is the new American dream."
"For some, that dream starts in Los Angeles, where influencer collectives living in decked out hillside mansions have no or very few Black creators. The residents of Collab Crib, by contrast, are all Black.
"Black creators have made and popularized some of the internet's biggest trends, Lorenz reported, but they receive fewer deals from big brands and they're consistently paid less than their white social media peers.
"A new documentary by The New York Times follows Collab Crib on a 90-day blitz to rack up followers and win over sponsors. Watch as they pursue their dreams of internet stardom while contending with a society — and social media algorithms — that seem to put them at a persistent disadvantage."
You can read the full story here on the New York Times website.
Ms Kastle also posted on social media, saying: "Part of the reason I joined this team was because I know that there's power in numbers. Although we have conquered some of the obstacles in the creator economy there are so many more that we face and have faced as black influencers. Our journey is not over and it really feels as if it just begun.
"As a Bermudian Black woman, pushing the limits is always necessary because I want to see others like myself in the same spaces and farther. We have utilized these platforms to build massive, attentive, important audiences that believe in us and our talents. I am an artist/singer/songwriter. However in order to be successful in 2021 you must be an influencer. Thank you @nytimes @hulu @fxnetworks for Sharing a piece of our journey."
The "Who Gets to Be an Influencer?" show is available via streaming on Hulu.
A video from Kaelyn Kastle's Instagram where she has over 330,000 followers:

Read More About
Category: All, Entertainment, Films/Movies, News, technology