The idea behind Nasir Simmons' award-winning debut short film, Tentacle Head, came after a chance encounter in Bermuda with a previously homeless person.
Simmons, a Bermudian filmmaker, struck upon the conversation in a doctor's office and connected with the emotional trauma of "someone having to hide something from society to gain respect and be treated with a sense of normalcy."
He built upon that concept, blurring the lines between fantasy and reality, creating his titular character, Dave, as a homeless boy with tentacles sprouting from his temples who learns to love himself after meeting a kind homeless man in the lonely streets of London.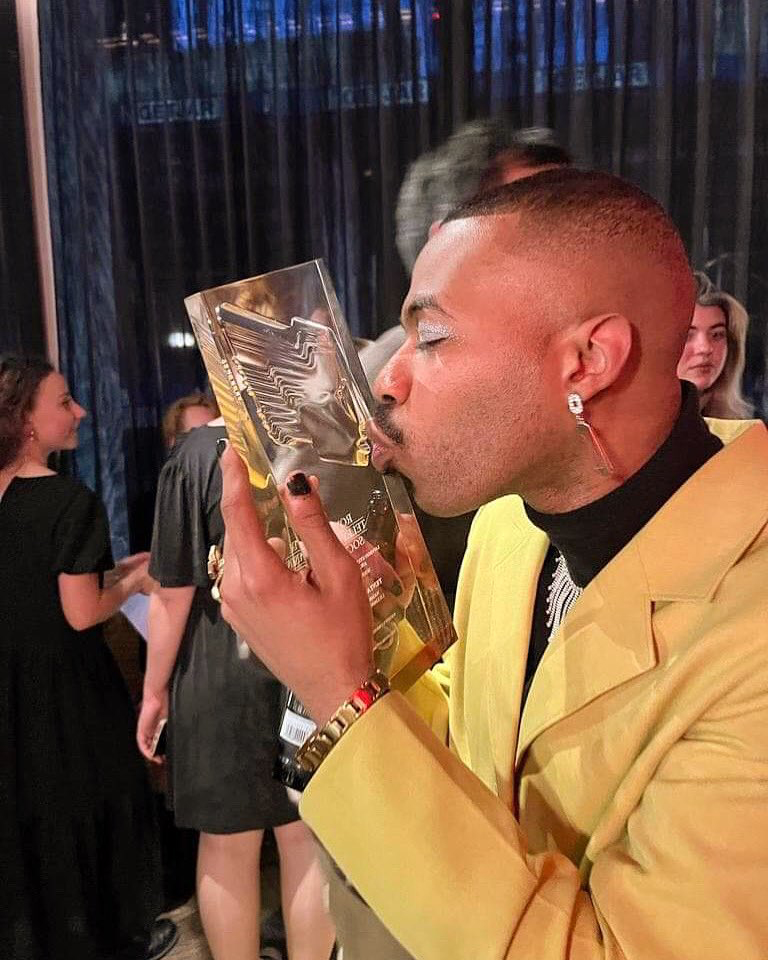 "I was having an off-the-cuff conversation with someone who used to be homeless in Bermuda," Simmons told Bernews.
"I didn't want to just take his story and use it for my artistic gain, so I placed the story in a magical realist context and tried to physicalize the emotional trauma of having something to hide.
"I thought it would be something people could relate to, maybe not with the same sense of the severity of an issue as homelessness but the overall feeling of having to hide something about yourself.
"Hopefully, people watching the film will think further about homelessness as an issue, the psychological aspect of it as opposed to the material."
The 30-minute independent black and white film, co-directed by Simmons and his artistic partner Lillianna Johnson, won the Best Sound Design at the recent Royal Television Society London Student Awards.
Simmons was involved in all aspects of Tentacle Head, which remains on the festival circuit and has not yet been released, from writing, directing, production design, set dressing, costume design, and the initial sound edit.
However, he is keen to praise post-sound designer Momo Zhao for her invaluable contribution to the film.
"The Royal Society Television Awards are relatively exclusive, coming in just under BAFTA [The British Academy Film Awards], said Simmons.
"They weed through the submitted films, at least at the student level. I'm very grateful they awarded Tentacle Head.
"It's always beautiful to win something, especially in art, which is so subjective."
Simmons, who shot the film over a week in Waterloo and Islington, has worked freelance since graduating from Regents University in London in film and screen studies.
The London-based creator is already working on his next project, Sewn with Scarlett Strings.
"The goal has always been to continue improving and become more grandiose in scale, whether building on ideas I previously expressed or expressive them harder with more depth," he said. "I want to strengthen myself as an artist and reach larger recognition."

Read More About
Category: All, Entertainment, Films/Movies, News