Bermuda's Dara Alizadeh continues to make a strong showing in his Olympic debut, placing second this evening and qualifying for the quarter finals.
Competing on the Sea Forest Waterway in Tokyo in the Men's Singles Sculls Repechage Heat 2, he finished second in a time of 7:35.90.
He previously finished 4th in the Men's Singles Sculls Preliminary Heat 4 to advance to this evening's portion.
Image of Mr  Alizadeh competing in the heats: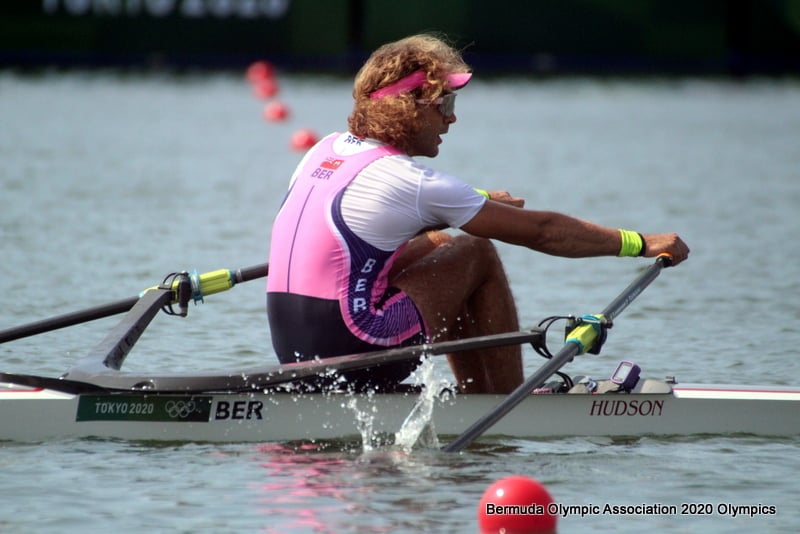 Read More About