Conyers announced the recipients of their 2021 Legal Awards, with Rakaya Simmons, Kyra Dunstan, Sophie Rylands and Guielle Bean all receiving educational awards.
A spokesperson said, "Conyers is delighted to announce the four recipients of its 2021 Legal Awards. This year the firm presented over $150,000 in both new and renewed funding to 15 Bermudian students.
A spokesperson said, "The three top applicants – Rakaya Simmons, Kyra Dunstan and Sophie Rylands – have each received $10,000 to $12,000 to assist with their legal studies. Additionally, Conyers has awarded Guielle Bean with a bursary of $5,000.
"The recipients are at a number of different stages of their studies, ranging from first year undergraduate students to those completing their postgraduate diploma in legal practice. The firm has donated over $1.2 million to legal education in the past five years.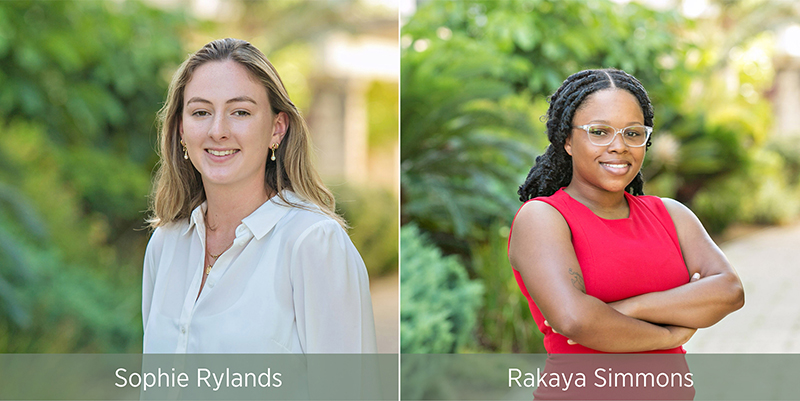 "Rakaya Simmons has a Bachelor of Laws from the University of Buckingham. She will be attending the University of Law [online] to complete her LPC.
"Kyra Dunstan has a Bachelors in Management and Organizational Studies from Western University with specialisation in Human Resources Management. This year she graduates from the University of Exeter, with a Bachelor of Laws – First Class Honours. She will be attending the University of Law [online] to complete her LPC.
"Sophie Rylands completed her PGDL and will be going on to complete her LPC at BPP University [London]. She has a Bachelor's in Art History from the University of Edinburgh.
"Guielle Bean is a 2021 high school graduate from the Bermuda Institute. She will attend Nottingham Trent International College in the fall to study law.
"Congratulations to our deserving 2021 Legal Award recipients. Conyers is pleased to support talented young people who have shown commitment and dedication to their legal studies," says Helen Cooper, Director and Legal Award Chair,
"The firm has pledged to maintain an active role in the local communities in which it operates. We are passionate about supporting the professional development of young Bermudian talent through our comprehensive student programmes. We look forward to the future achievements of our Legal Award recipients."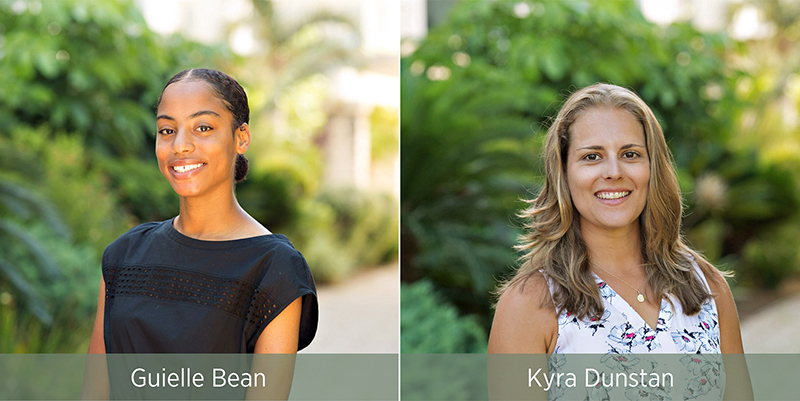 "For more than 30 years, Conyers has supported students in the community through its Legal Education Awards. The firm has an extensive programme, offering more than $150,000 in awards to multiple students annually in the form of scholarships and bursaries. Since inception Conyers has awarded over $2.8 million."
Ms Cooper continued, "Our firm has been built by successive generations of Bermudians and we are proud to have supported 150 students over the past decade. Through our Legal Awards our hope is that this long tradition is maintained and continues to enrich the legal community and talent pool of candidates."
The company added, "Conyers is committed to corporate social responsibility, especially in support of future generations as they embark on building a career in law. In addition to the Legal Education Awards, the firm offers a vast array of opportunities to further student learning and development.
"We provide students and graduates with work placement opportunities through the Summer Law and Pupillage programmes. These programmes are designed to support the personal and professional development of law students. We go beyond to design an experience that offers practical training, where participants work on real client projects, are mentored by our lawyers and are included in everyday life at the firm.
"More recently, we introduced the Smart Start programme, which aims to provide a combination of work experience and mentoring to high school students who might not otherwise have the opportunity to access a legal career. Other initiatives include our ongoing networking and open house events where students can explore all the possibilities of a path in law.
"We encourage students interested in a legal career and learning more about Conyers to get in touch with us. Please visit: conyers.com/scholarships."

Read More About