The Charman Prize is a unique art competition and exhibition inspired by Bermuda, held biennially at the Museum. Established to honor and support local and resident artists, it is sponsored by patron, Mr. John Charman, a prominent figure in local and international business, and avid art collector.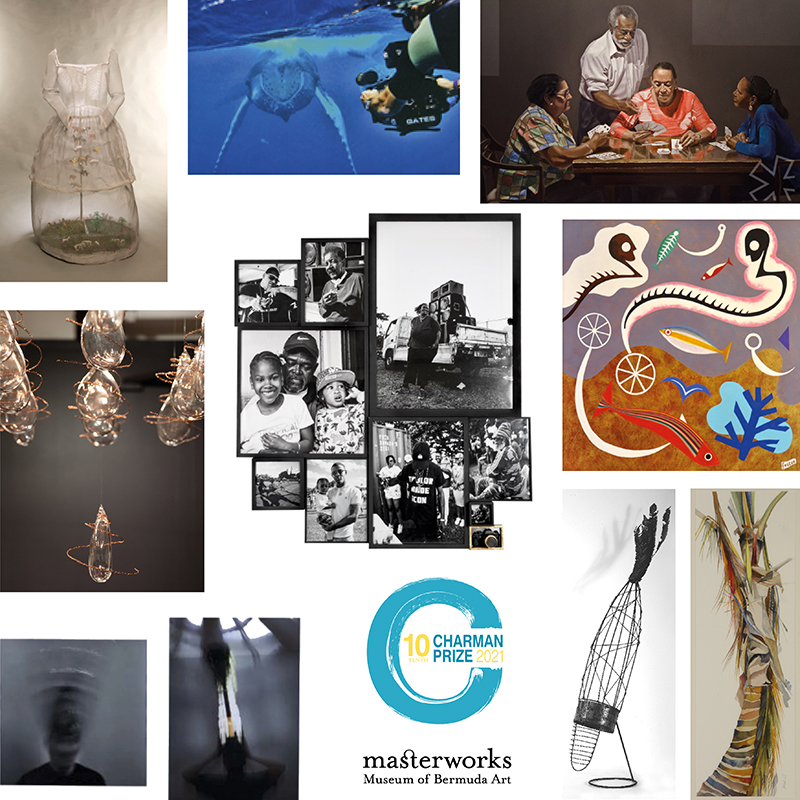 "The Masterworks Museum wants to especially thank Mr. Charman, for his continued patronage and commitment to the visual arts. Every other year, his support enables Bermuda's community of artists, here and abroad, as well as their friends, family and art enthusiasts to come together and support art and artists of Bermuda," a spokesperson said.
John Charman states, "I am once again delighted to see how our wonderful community of artists continues to surprise, inspire and delight us all. The uncertain global landscape of the past two years was highlighted by this year's theme, "Bermuda, Our Island, In a Changing World," chosen to encourage artists to consider both what has changed, and what persists, on our beautiful Island. Our experience of "change" is multifaceted, ad this year's artists have illustrated that fact, highlighting personal, historical and cultural stories in their work."
Risa Hunter, Director, states, "This Charman Prize, in its tenth year, reminds us once again of the creativity, energy, and talent of our artists, and why exhibitions like this are so valuable to the community. Since its inception, the Charman Prize has been an anchor competition and exhibition in Bermuda, allowing us as viewers and participants to reflect on our individual and shared experiences and connect with our island heritage. And this past year, after many challenges, art has more so than ever been a guidepost for artists to examine what it means to live a human existence, to express their unique voices, and to bring ideas together."
"There are five winning categories for the Charman Prize, with total prize monies of $18,000. The categories are, Design and Composition, Use of Materials, Distinctive and Convincing Style, and Inspiration, each receiving $2,500, and the overall Charman Prize Winner who receives $10,000.
"The Charman Prize will open to the public on Monday October 11, at the Masterworks Museum of Bermuda Art. The gallery is open Monday to Saturday, 10am-4pm."

Read More About
Category: All, Entertainment