CedarTree Vets Limited has partnered with WindReach and will donate annual health checks and vaccinations to the equines at WindReach.
A spokesperson said, "CedarTree Vets Limited has partnered with WindReach and will donate annual health checks and vaccinations to the equines at WindReach. WindReach's Educational & Therapeutic Programme model is centered around the researched based evidence that human-animal bonding helps to enrich the quality of life of individuals living with special needs.
"Annual health checks for the animals allows the Vet to determine a baseline from which to start understanding a specific illness if one should occur and determine the best and most suitable treatment plan.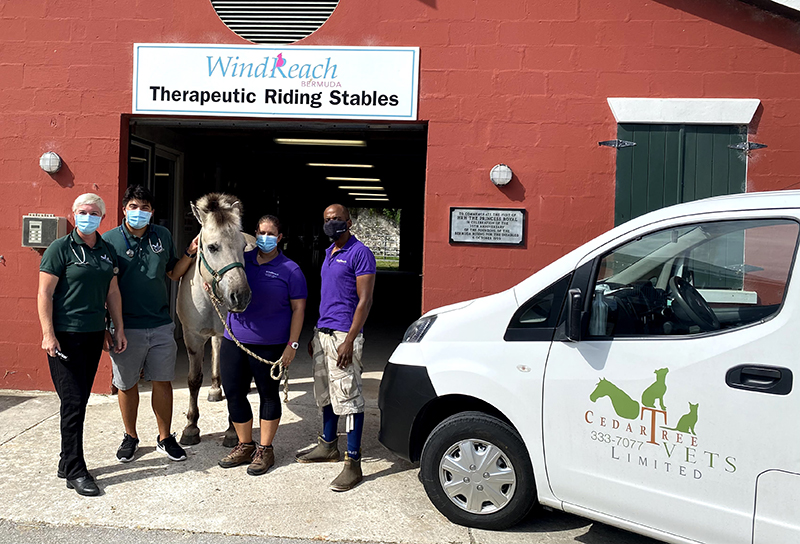 "WindReach currently has three therapy ponies, a miniature horse and donkey in our Equine Family. All of the equines received their yearly jab from Dr. Lucy Richardson who was accompanied by a fourth year Veterinarian School student who is currently under her tutelage. The therapy animals at WindReach are an integral part of WindReach programming and their health and wellness are equally as important.
"A healthy therapy pony moves in a rhythmic, symmetrical and organized way. Each step the horse takes provides strong sensory and physical input in many dimensions including up and down; side to side; and back and forth. By asking for variations in these movements, the Therapeutic Riding Instructor gains results that cannot be achieved by a machine or duplicated in a clinical setting.
"The therapy animals at WindReach have helped thousands of children and adults, to build confidence, self-esteem and enjoy the human-animal bond. Animal interactive sessions are used to engage participants as they work on their Individual Education Plans [IEP's] and Individual Care Plans."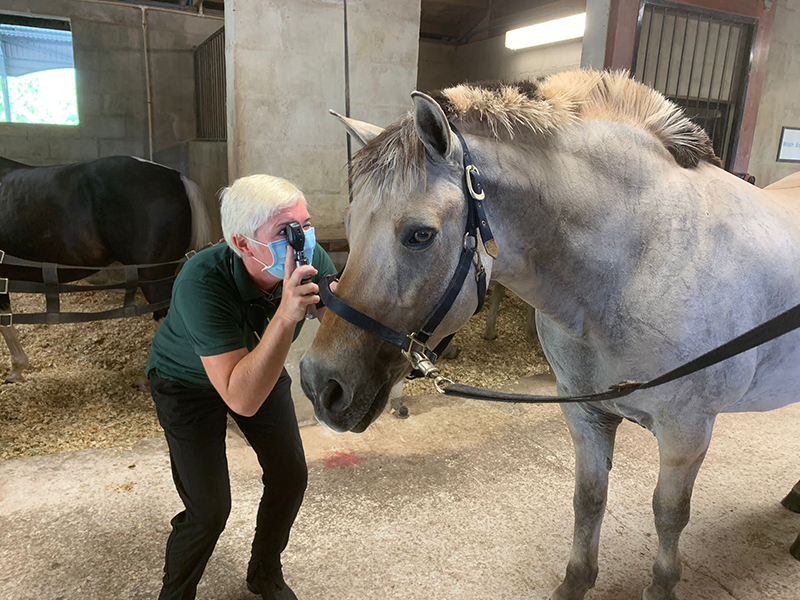 Mrs. Tammalita Joseph, Fund Development Manager at WindReach stated, "Although our highly skilled ponies and other therapy animals are not on our payroll as such, they are worth their weight in gold, or should I say, hay!
"Non-profits benefit tremendously from gifts in-kind and specifically, gifts of professional services. We are indeed very grateful to Dr. Lucy Richardson and her team at CedarTree Vets for choosing to support us in this way. In-Kind donations such as this help non-profits to offset expenses and are just as critical as financial donations."
Dr. Lucy Richardson added, "CedarTree Vets is delighted to be able to assist WindReach to keep their therapeutic animals in great health. So many people have been helped through this programme and we hope to keep the ponies and donkey feeling at their best so they can continue their important work. The collaboration of people, animals and the environment is central to our veterinary practice and we are glad to be able to give back to our community."
For more information or to contact CedarTree Vets please visit www.cedartreevets.com or info@cedartreevets.com Tel: [441] 333 7077. For more information about WindReach and their Educational & Therapeutic Programmes visit www.windreach.bm or search for WindReachBermuda on Facebook, Instagram, Twitter, YouTube & LinkedIn.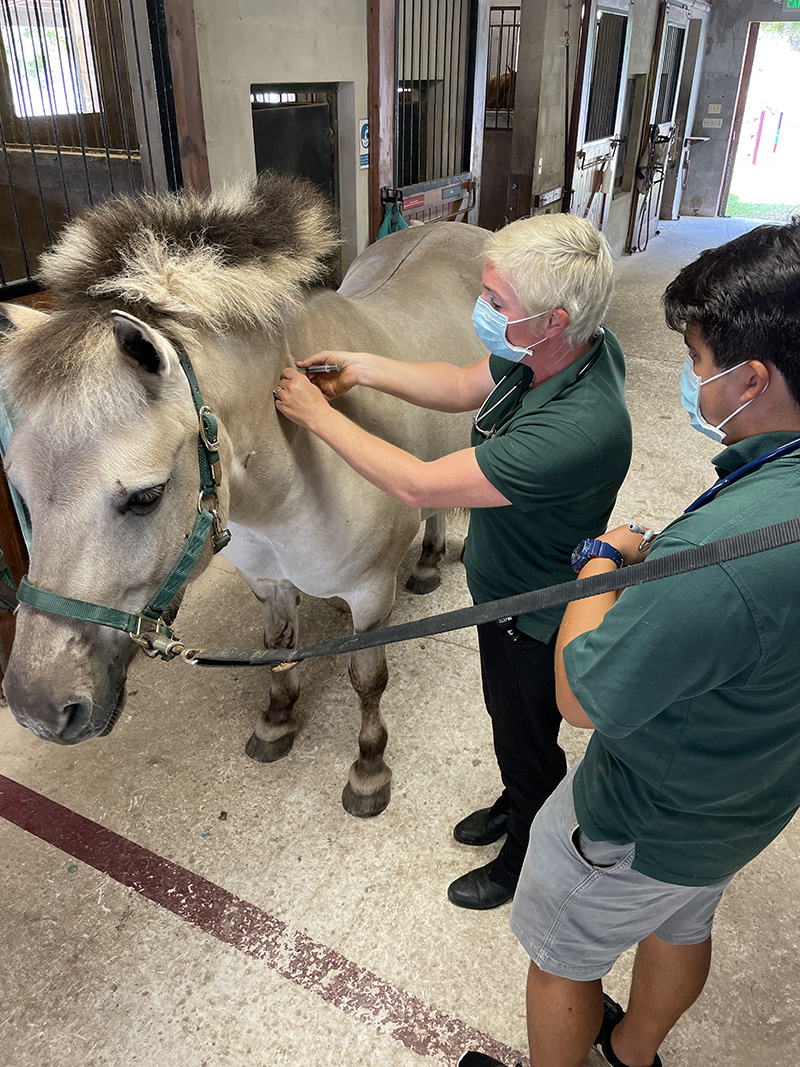 Read More About