Bermuda's Arnezha Astwood scored for the University Of Nebraska as they played to a 2-1 victory over Eastern Illinois.
The school's match report said, "Despite an early goal from the Panthers, Hugo Kametani and Naz Astwood stepped up for the Mavericks netting two straight goals for Omaha. The Mavericks went on to beat Eastern Illinois 2-1 for their second league win of the season.
"Ed Port put the pressure on just five minutes into the second half with Omaha's first attempt. Jonthan Burke made the stop for EIU. Kametani, Jokerst, and Junior Noutoua forced three more on target before Naz Astwood found the back of the net in the 77th minute for the lead. Jokerst recorded his second assist of the day.
"Astwood's goal marked the first goal of his career and the first game winner."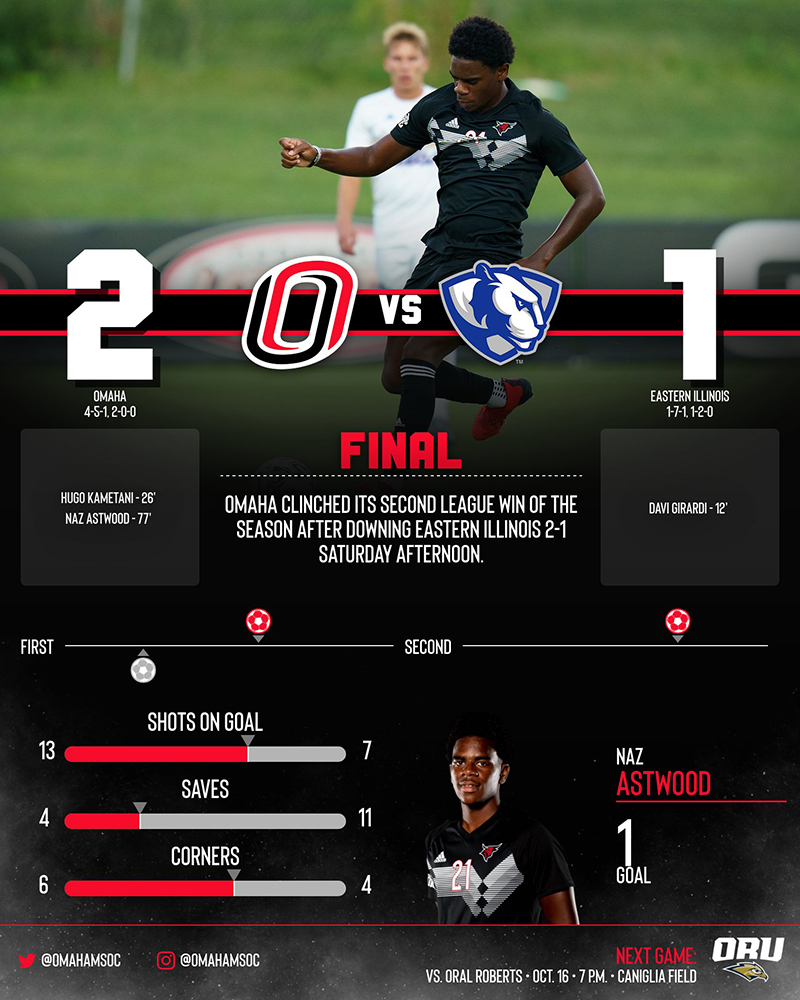 Read More About