[Updated] A car could be seen crashed on the rocks on North Shore this morning [Oct 7], and at one point the vehicle was still running, and the windshield wipers were going.
Police were on scene, and the Bermuda Coast Guard could be seen monitoring the waters in the surrounding area. Some members of the public were also present, many discussing possible theories of why the vehicle was still running while lodged in this position.
While we do not have confirmed information at the time, someone who said they were the vehicle's owner arrived while we were there, seeming rather surprised to find their car in the location, meaning it did not appear to be the owner who crashed the car. The vehicle has been turned off. Further information is limited at this time, however we will update with further information as able.
Update 4.09pm: A police spokesperson said, "Around 6:50 a.m. today, Thursday 7th October 2021, police received a report that a car had gone over a cliff at Ducking Stool Park, near the roundabout at the junction of Black Watch Pass and North Shore Road, Pembroke.
"Upon arrival at the scene of the reported incident, officers found a vehicle lodged on the rocks above the water just west of the parking area at Ducking Stool Park, with the engine running but no one inside.
"Searches carried out both on the water and on land did not turn up anyone injured at the scene and there have been no reports of anyone visiting King Edward VII Memorial Hospital seeking treatment as a result of this incident.
"The Bermuda Police Service is asking anyone with information on this matter or, who may have been in the area of Black Watch Pass between 6:30 a.m. and 6:50 a.m. today, to please call 211 or, the main police number, 295-0011."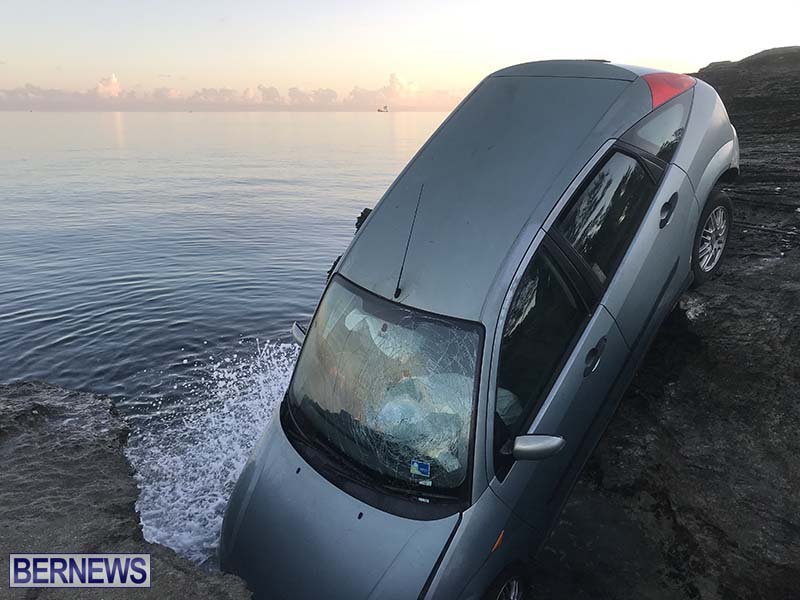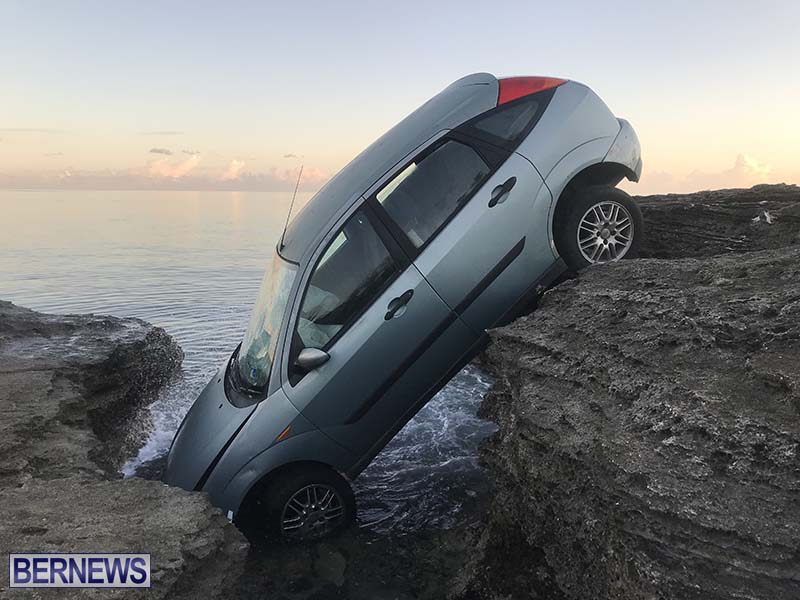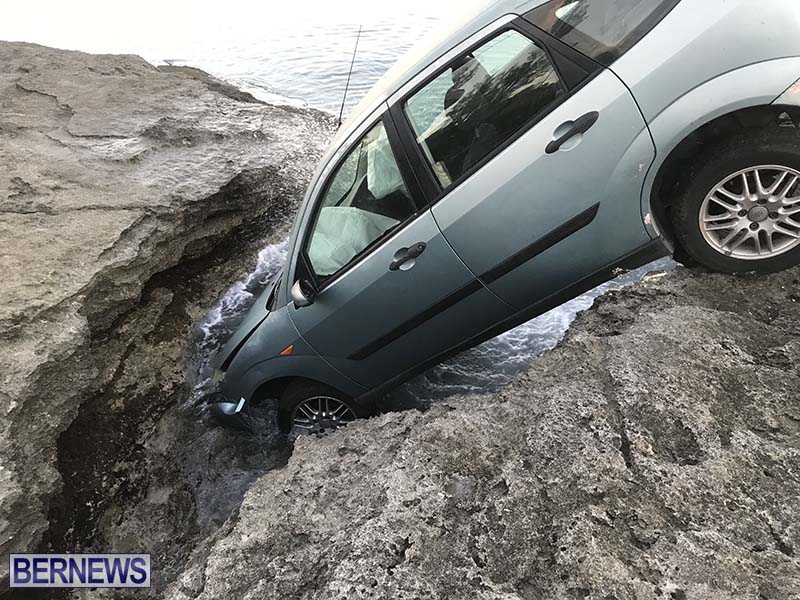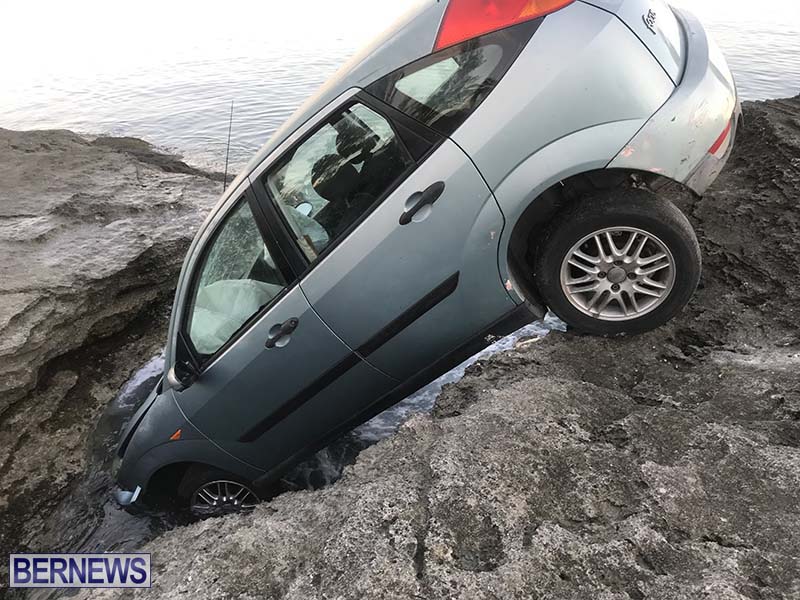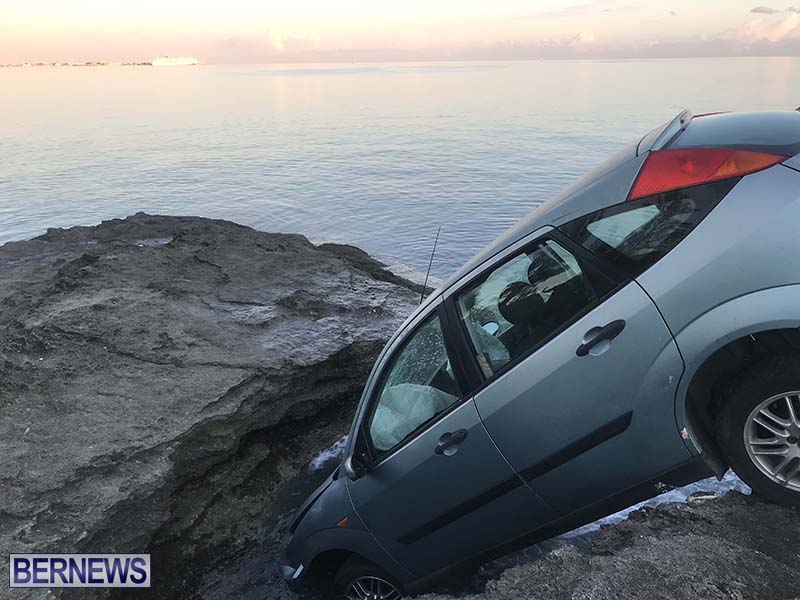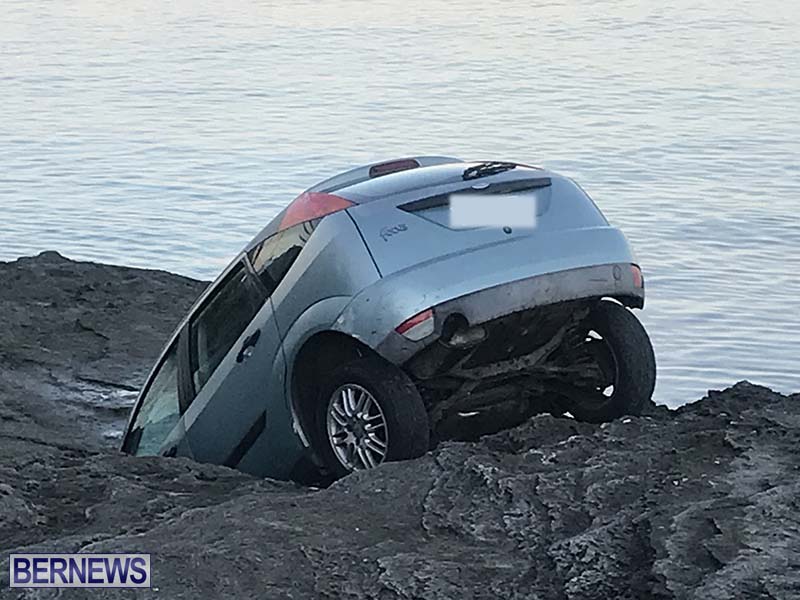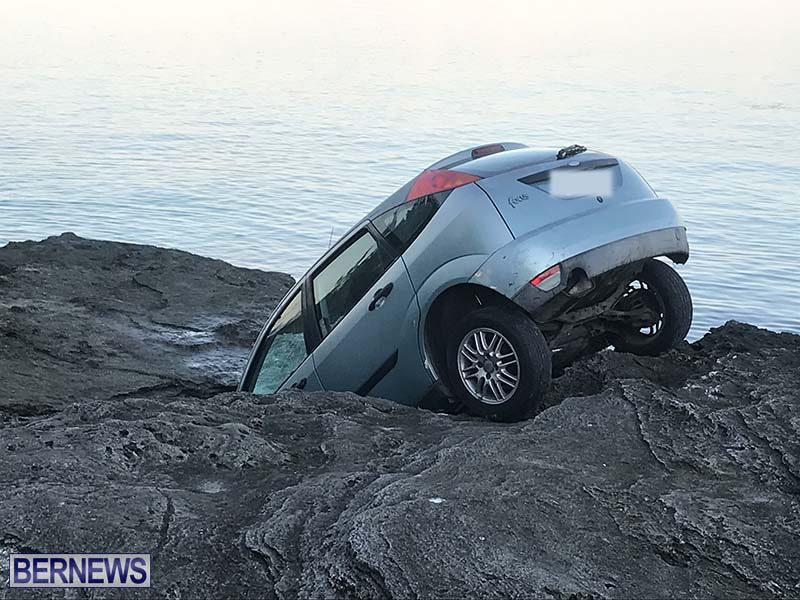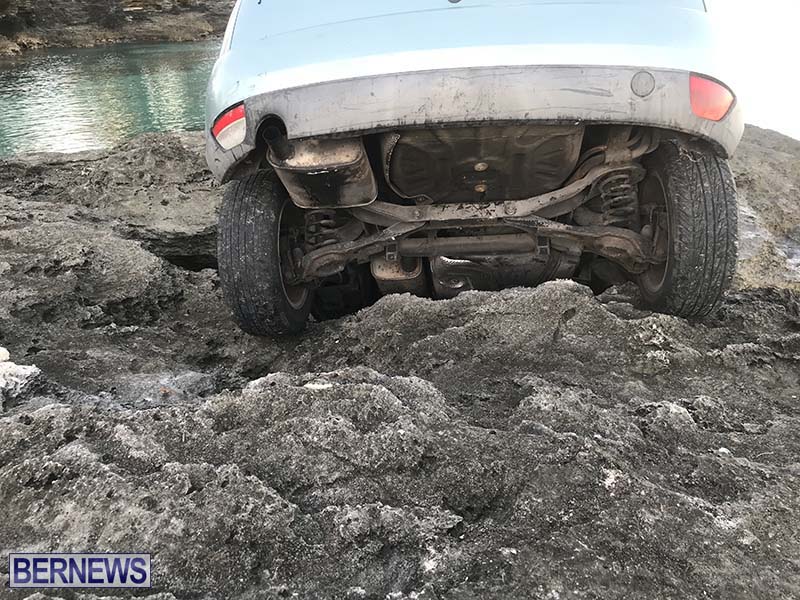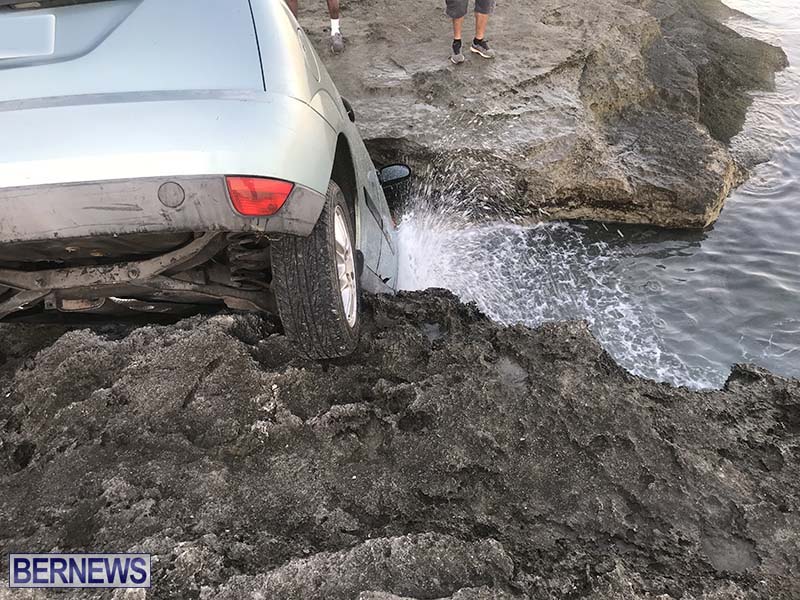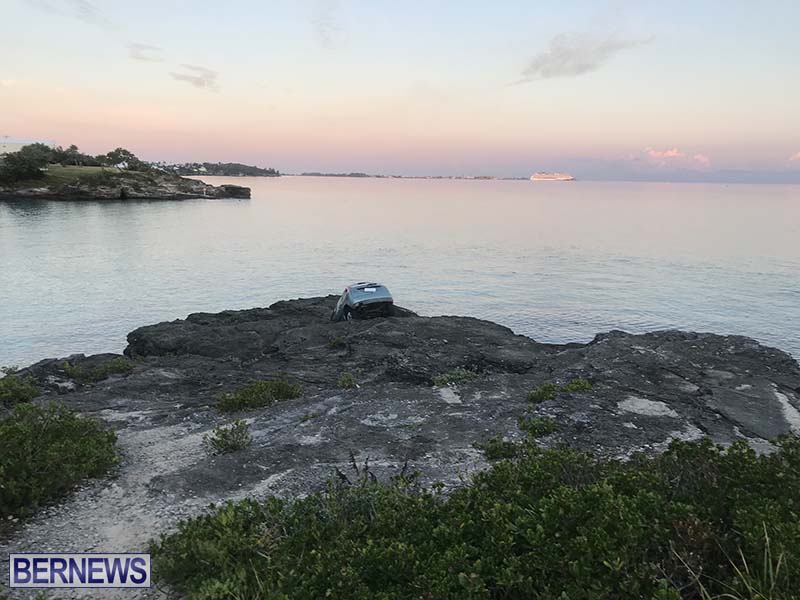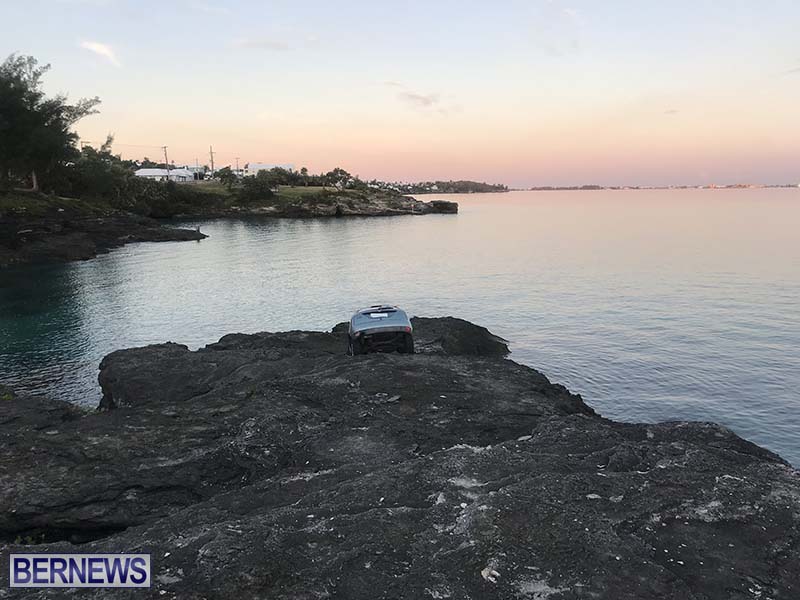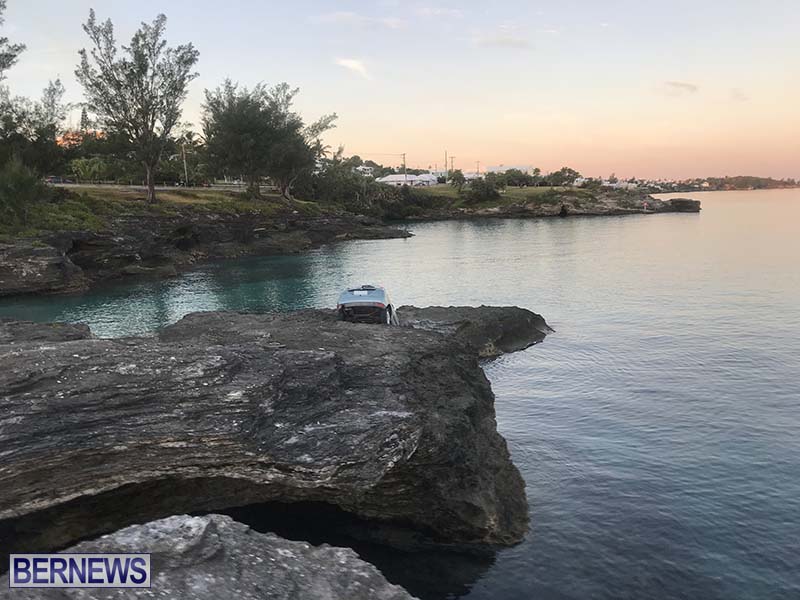 Read More About
Category: Accidents and fires, All, News, Photos, Videos