Retail, dining and cultural establishments in the Town of St. George will be open for the next four Sundays for their Holiday Shop n' Stroll event, and they are encouraging the community to head down to enjoy shopping, music, and other activities.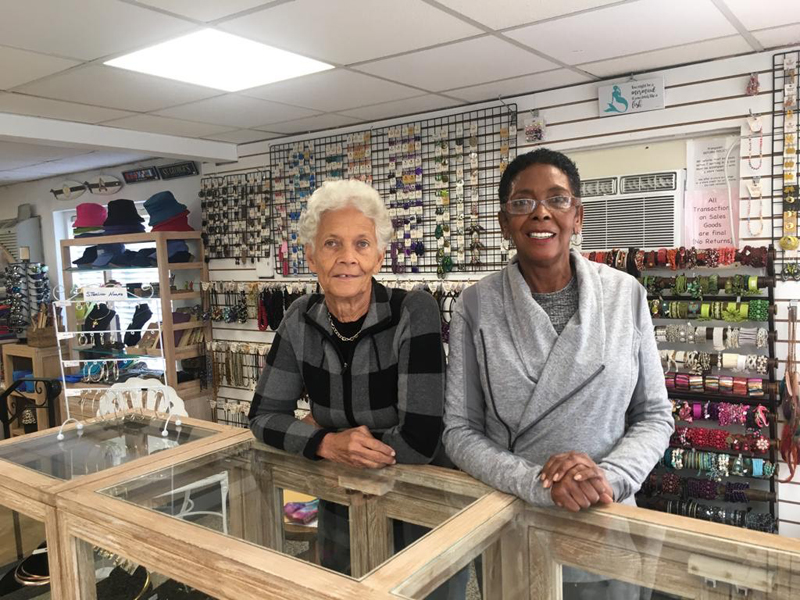 Kristin White, owner of Long Story Short gift shop and tour centre, said, "The businesses in St. George's are very excited to invite Bermuda residents and visitors to our Holiday Shop n' Stroll, starting this Sunday, November 28, and continuing each Sunday until Christmas.
"Water Street will be pedestrianised, making it easy to walk around and enjoy live music, art activities, and of course shopping and eating! Stores and restaurants will be open and there will be a draw prize for shoppers. For those looking to enjoy some of St. George's incredible history, The Bermuda National Trust Globe Museum and St. George's Historical Society Mitchell House will also be open."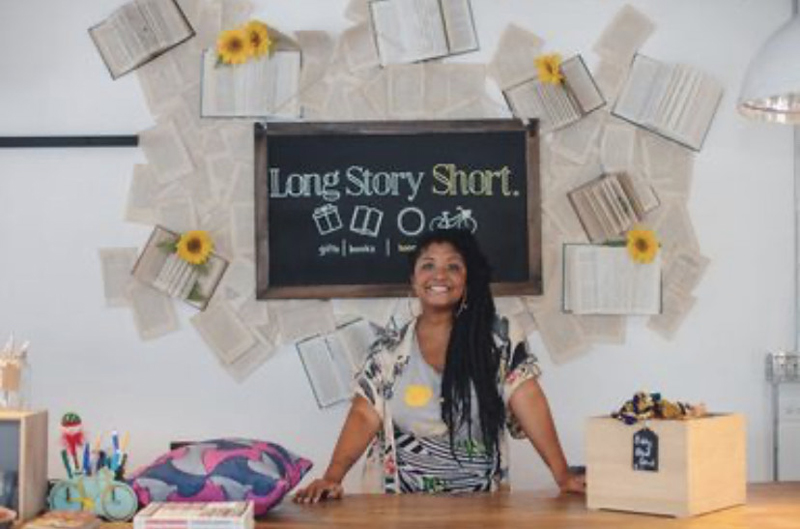 The spokesperson said, "This event has received marketing and logistical support from The Corporation of St. George, The Bermuda Economic Development Corporation and The Bermuda Tourism Authority. Ms. White says that the East End businesses welcome the ongoing support from these and other leadership groups, as it has been a particularly tough time in St. George's."
Ms. White said, "Once again, a lack of effective transportation to St. George's negatively impacted business in the town. It has been very frustrating. But, we are looking forward to the Christmas season and are hopeful that shoppers and diners include us in their holiday plans.
"The Corporation has been putting the Christmas lights up, shops have been decorating our windows – it will be such a beautiful, festive time! We can't wait to welcome everyone to the town."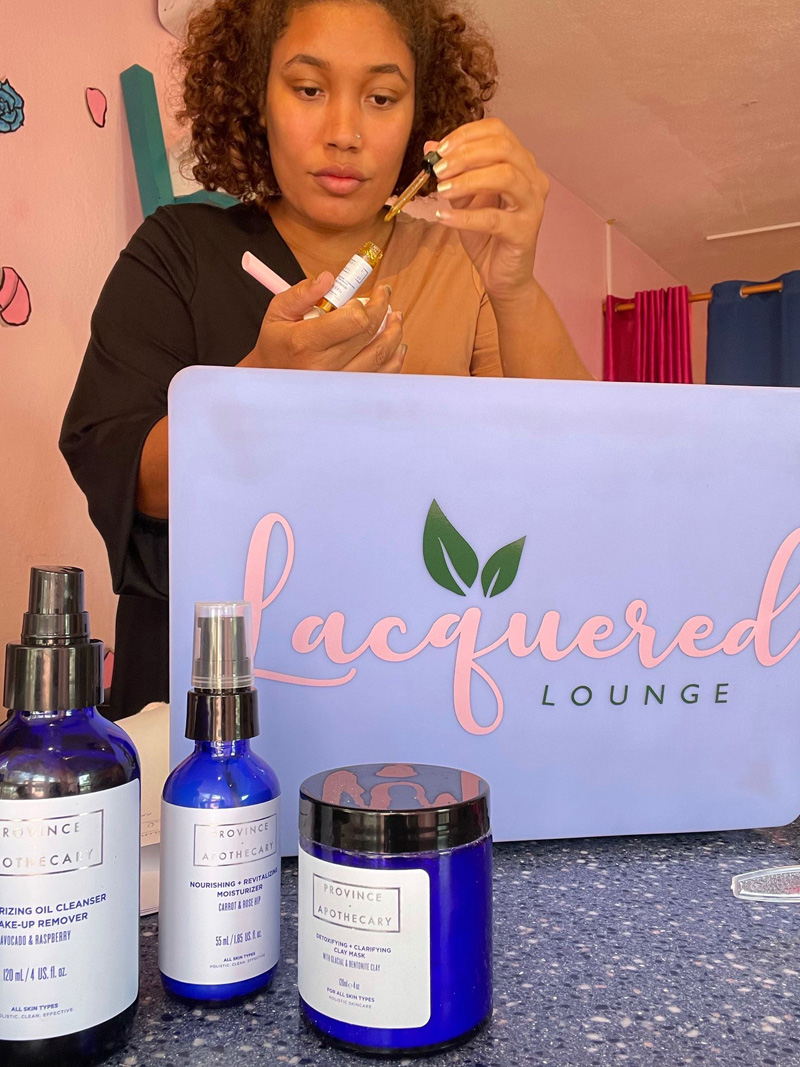 "Event highlights include:
Live Soloists | Long Story Short | 1.30-2.30
Henna Station with VWK Art | Lacquered Lounge | November 28 and December 12
Food Tastings | Bermuda Linens and Gifts | December dates only
Hot Apple Cider | St. George's Historical Society Mitchell House
Photos with Father Christmas + Christmas Crafts | Times Past Gift Shop at Mitchell House
Line Dancing Class | St. George's Dance Studio | 1.00-1.45pm
Receive 25% off clothing at Frangipani
Shop n Stroll All Day Party at Whitehorse | DJ | $6 Xmas Shots | 10% off with receipt from St. George's retail store or museum
plus Fun Photo Stations and Local Product Pop-Ups at various sites around town
"Participating businesses include:
1612 Provisions
Bermuda Linen & Gifts
Bermuda National Trust Globe Museum and Trustworthy Gift Shop
Brumae Caffe
Dragon's Lair Gallery
Frangipani
Lacquered Lounge
Long Story Short
Needles Etc
Robertson's Drugstore
Saltwater Jewellery
St. George's Dance Studio
St. George's Historical Society Mitchell House and Times Past Gift Shop
Surprise
Temptations Cafe
The Things We Love
Wahoo's Bistro and Patio
Whitehorse Restaurant
Event Details
November 28 | December 5 | December 12 | December 19
12-4pm [some shops will open earlier + close later]
Water Street will be closed to traffic
Parking for this event at Tiger Bay or Market Wharf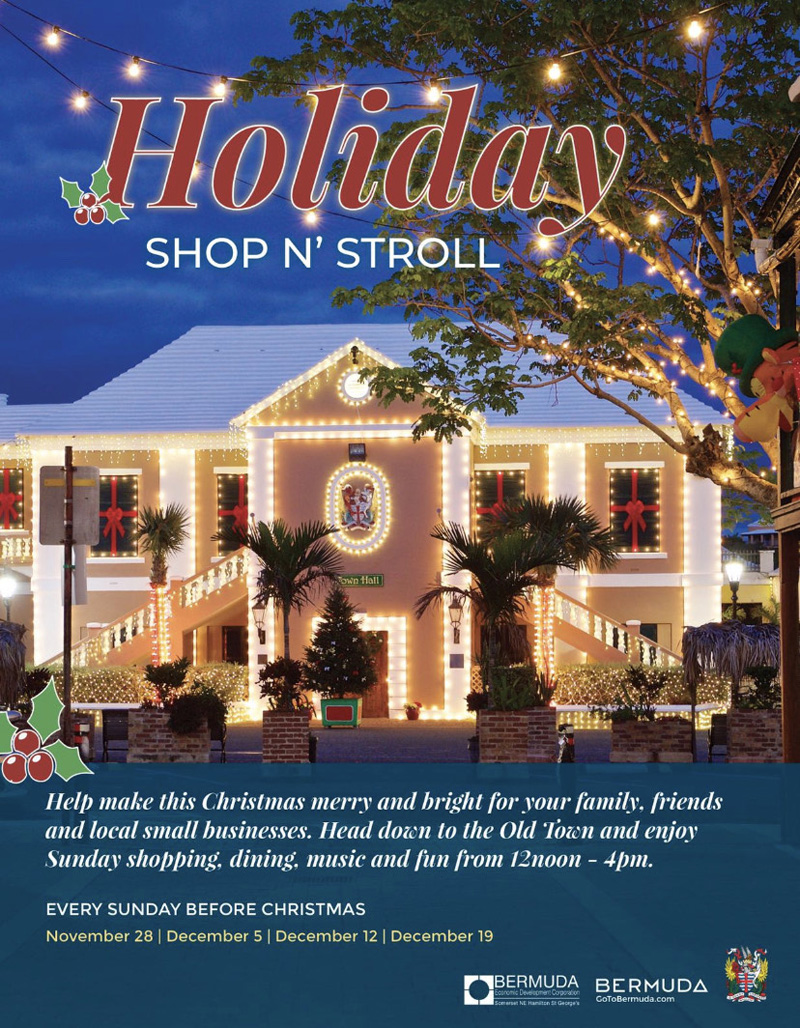 Read More About
Category: All, Business, Entertainment, News