The Bermuda Football Association [BFA] Referee Committee announced that three local officials have been elevated to the FIFA list as Assistant Referees for 2022 – Natasha Trott, Clinton Hayward, and Stefan Maybury, with Ms Trott becoming the first Bermudian female to receive this honor.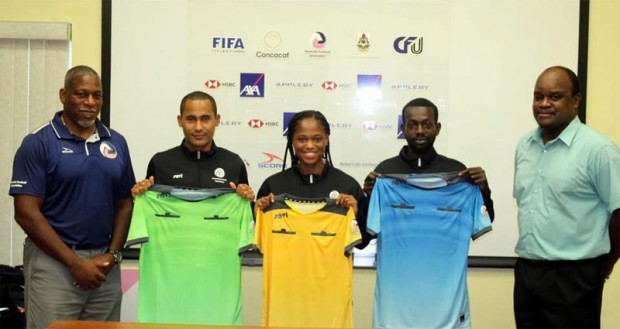 Chairman of the Referee Committee, Crenstant Williams said, "Today is a bittersweet day as we also celebrate one of our stalwarts, Gregory Grimes who passed away. The team worked extremely hard despite the Covid-19 pandemic and have reaped their rewards. This group of match officials are extremely passionate and motivated."
"They endorsed the plan and vision of the Referees Committee which has culminated with them being appointed to the FIFA list. This is a huge milestone for the BFA and is another step forward for our match officials. I hope that next year, we will have more Bermudian referees following in their footsteps. Hopefully, this will encourage more persons to take up officiating to become FIFA officials.
"I would like to thank the BFA Executive Committee, our local instructors, Earl Basden, Rohan Thobourne, Victor Stewart, Kelesha Antoine, Dave Meikle, Brian Hall, and the BFA's Referee Committee for all of their support. Striving for Excellence."

Read More About