[Written by Stephen Wright]
Naquita Robinson, the Bermuda women's coach, has identified specific areas for improvement as her team prepares for their final Concacaf W Qualifier against Grenada at home tomorrow [April 12].
Although Bermuda's hopes of advancing to the Concacaf W Championship ended after losing 1-0 away to the Dominican Republic  on Friday, Robinson has demanded her side finish their campaign with a convincing performance and victory.
Robinson said her players have dusted off the disappointment of conceding a late goal against the Dominican Republic and are determined to dazzle in front of their home fans against Grenada.
Bermuda National Women's Football Team coach Naquita Robinson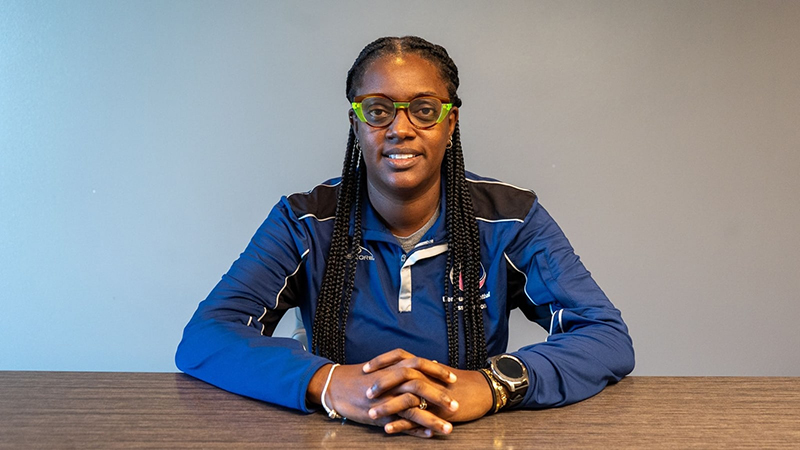 "The players have to go again after a tough loss against the Dominican Republic," Robinson told Bernews.
"Our biggest concern is to make sure the players are up for it.
"It makes it a bit easier because we're playing at home, and with that comes anticipation and excitement.
"We look forward to continuing to blood our young players. We want to get everyone in a space where they entertain our fans, our families and our country."
Robinson said she will make changes to the side that lost on Friday and is eager to see some of her younger players in action.
"We've got a young team, and that's exciting because we can see what the future holds," said Robinson, whose team lost their opener 4-0 against Jamaica before beating the Cayman Islands 6-0.
"We're looking to make a couple of changes. We'll make footballing decisions to get what we want out of the match.
"The tough part is letting the players know that only eleven people can start the match, and only 16 out of a squad of 23 can be involved. There will be a few disappointed players."
While Robinson has witnessed tangible signs of improvement during the campaign, she believes the lack of physicality of her players is an issue to address as they continually evolve.
"If you look at the Dominican game, we were undone physically at times," said Robinson, whose side are third in Group C. "That's something we need to improve.
The Women's National Team image courtesy of the Bermuda Football Association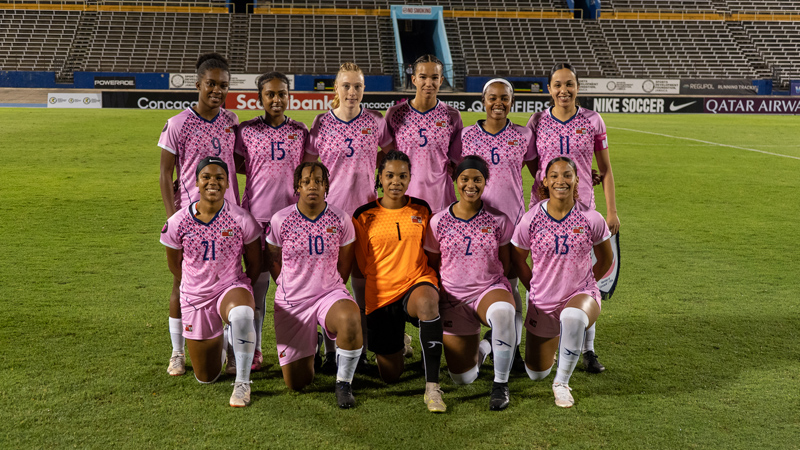 "We couldn't keep possession and lost sight of playing the way we want to play. At times we panicked during the match.
"Overall, I'm pleased. I was happy with how we played against Jamaica, and we did what we had to do against the Cayman Islands because we are much better than them.
"Against Dominican, it was pretty even for most of the match.
"We've scored six and conceded five, but those five goals were down to an individual or team errors.
"It wasn't like in the past when we've been outplayed, and teams have steamed our goal, like, boom, boom, boom.
"There has been a lot of growth over the years, and we can finally see where we want to go. We've started this journey now."
With the new women's league featuring the national team players starting this month, Robinson believes the women's game is heading in the right direction.
The league will run until July, with matches played at three venues, including the Clyde Best Centre of Excellence, on Friday nights and Saturdays.
"The national team coaches will be going to those matches," Robinson added.
"As a national team coach, you want to see domestic football. Our team is homegrown; we don't have a lot of players outside of Bermuda.
"I'm looking forward to scouting that league, and we might pick up some players in the process."
Tickets for tomorrow's match are available on Ptix.bm.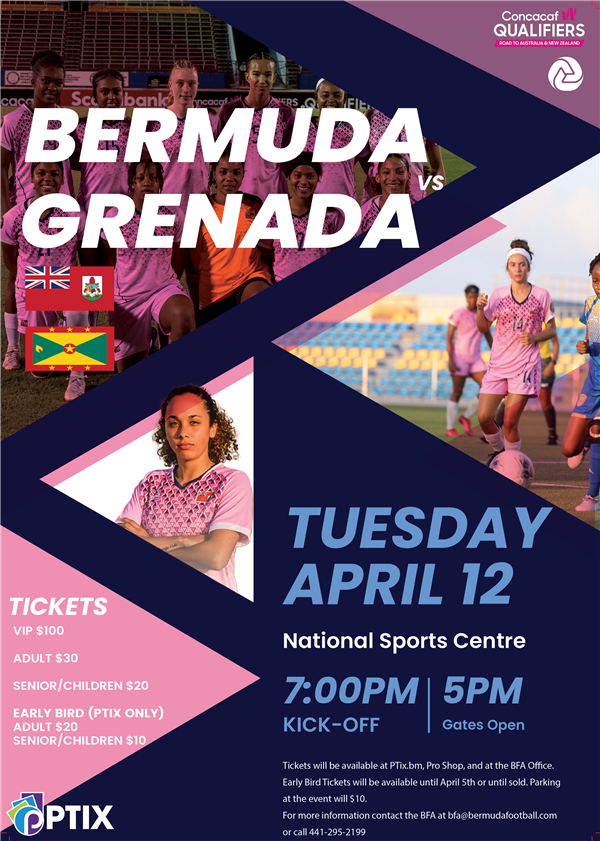 Read More About