The police have confirmed the sad news that a second person has died following the house explosion in Southampton, with the police confirming the death of 50-year-old Jove Mascarinas.
A police spokesperson said, "The Bermuda Police Service [BPS] can now confirm the death of 50-year-old Jove Mascarinas and extends sincere condolences to her family and friends.
"Mrs. Mascarinas, a Filipino guest worker, was seriously injured as one of the occupants at a Hilltop Court, Southampton residence where an explosion occurred around 8:50pm Monday, 2nd May 2022.
"She received treatment in the Intensive Care Unit of King Edward VII Memorial Hospital where sadly, she was ultimately pronounced dead on the evening of Tuesday, 10th May.
"Her husband, 49-year-old Oscar Mascarinas, who also suffered fatal injuries in the Hilltop Court explosion, predeceased her.
"A BPS Family Liaison Officer is providing ongoing support to both their families.
"The investigation regarding the circumstances and cause of this tragic incident continues.
"Once again, members of the public with any information, no matter how insignificant it may seem, are urged to call 247-1744 as soon as possible."
The Association of Filipinos in Bermuda previously posted this image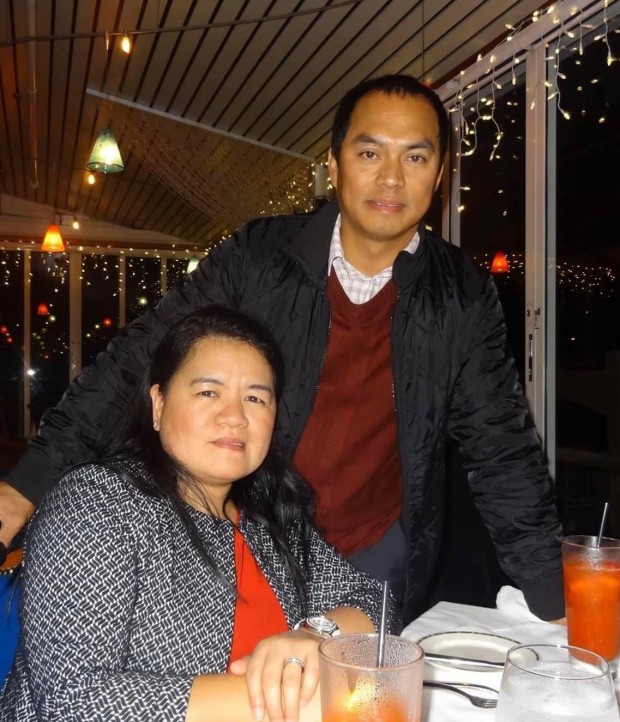 Read More About
Category: Accidents and fires, All, News