[Written by Stephen Wright]
Kamau Leverock has signed for United States cricket team Clarion County Asia United for the upcoming Diversity Cup.
Leverock, who captained Bermuda at the recent ICC Cricket World Cup Challenge League B tournament in Uganda, has played for several teams in T20 franchise cricket in North America.
The 27-year-old played for the Vancouver Knights in the inaugural Global T20 Canada tournament in 2018 and has regularly featured for the Florida Scorpions in competitions such as the US Open and Unity Cup.
Leverock told Bernews: "I can go to these small tournaments in the US and meet quite a few people and get my name out there.
"Hopefully, I can use those contacts to get more opportunities. I've met a lot of people who believe in my ability. It's amazing how cricket has moved forward.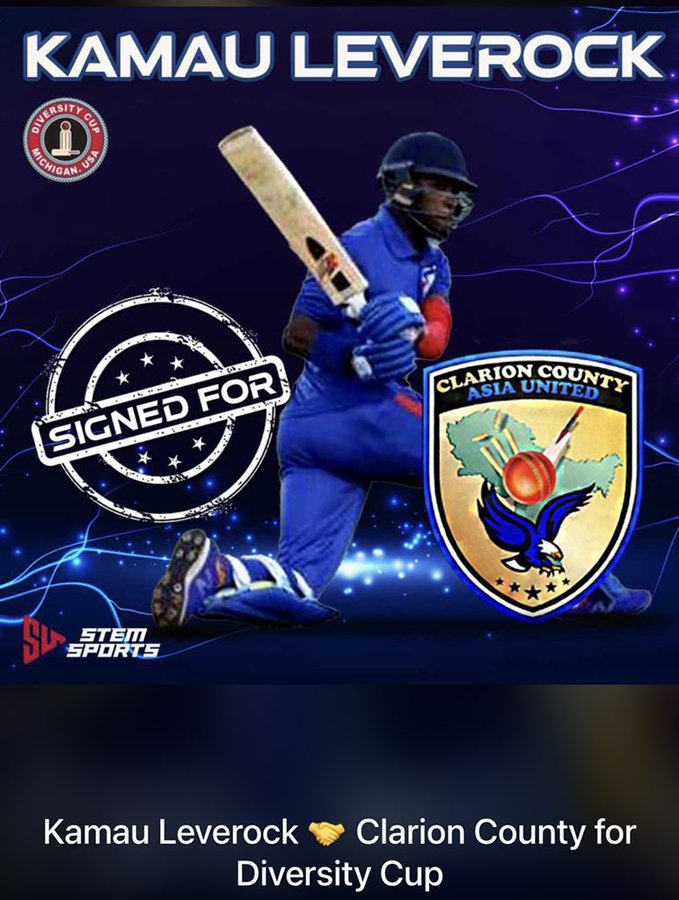 "The Florida Scorpions have me playing for them in a couple of tournaments every year. I'll continue to do that going forward."
The all-rounder will also continue playing for English club side, Rode Park and Lawton, in the North Staffs and South Cheshire League this summer.
Leverock previously spent four seasons playing for Claythorpe in the Nottingham Premier League.
"I'll be going back to Rode Park and play a few more games this season," he added. "Most of my cricket this summer will be played in the UK as Bermuda have more matches in Jersey."
The third round of the ICC Cricket World Cup Challenge League B will be held in Jersey from July 28 to August 10.

Read More About