Rugby America's North will be hosting a 15s rugby tournament in Jamaica from July 14th – 15th, and Bermuda's U19s team is set to compete.
The Bermuda team will be competing against 5 other countries, sitting in a pool along side countries such as Mexico and Cayman Islands.
A spokesperson said, "There is a prevalent rugby pedigree amongst the team as many of the players have had family members who have represented Bermuda in game as both U19 players and national Men's team players.
"The selected team for the Rugby America's North U19 15s tournament is; Aiden Kendall, Alex Whalley, Brandon Sangster, David Cole, Devin Augustus, Devon Soto, Faizon Augustus [captain], Finn Watson, Gareth Cooper, Jacques Boonstra, Jaime Furtado, Jay Dunleavey, Khabir Dill, Kwame Naylor, Noah Botelho, Peter Komposh, Remi Cooper, Ryan Daniel, Shawn Bremar, Sylas Young, Wysdem Symonds."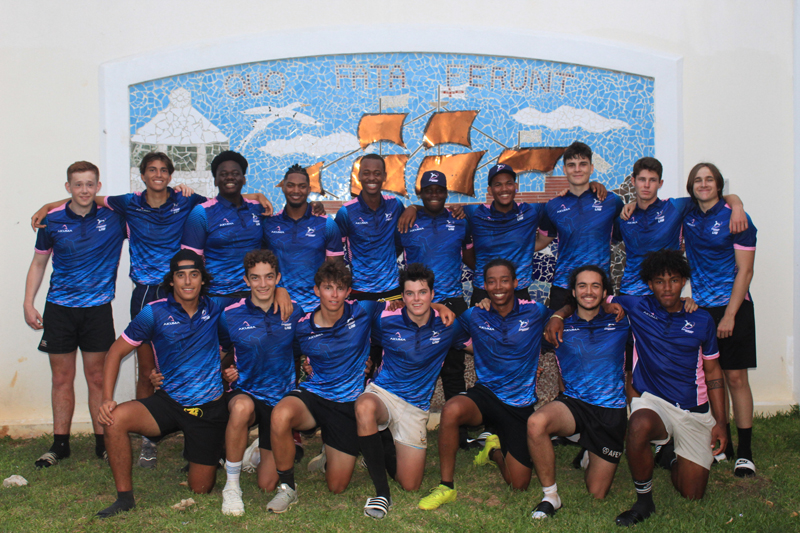 Coach Chris Naylor said, ""I'm looking forward to competing for the first time in 2 years. It is a bit of a leap into the unknown because of Covid and the lack of school rugby over the last couple of years."
Naylor recognizes that the pandemic has been one their largest hurdles through the preparation for the tournament, however he said he is going into the matches with a positive outlook as while "preparation has been a little disrupted due to illness and some of the team members being overseas, I'm confident we can do well."
The games will be broadcast through SportsMax TV, SportsMax2, and on the SportsMax App.

Read More About