The Bermuda Football Association [BFA] held the Legends Scholarship Awards on Thursday [Aug 4] at the National Sports Centre.
A spokesperson said, "The BFA Legends Scholarship is presented to Bermuda's aspiring football student athletes who embody the spirit of the legends of the game in Bermuda. Five student athletes received a scholarship award during the presentation.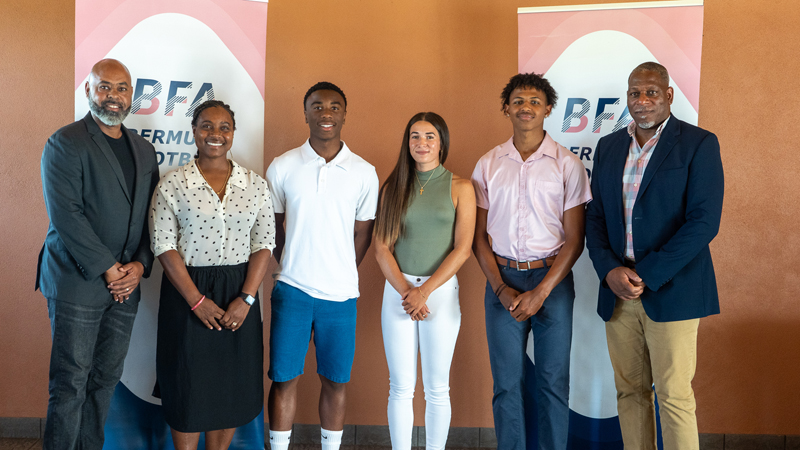 "Nicole Jones started her football career at Young Men's Social Club [YMSC] at the age of 12 and moved to BAA at the age of 14. She played in the Women's League for Telcom in 1988 in which she won the 1st MVP award. She then played for the Bermuda Police Department and went on to win the FA Cup. From 1997 to 1999, Jones played at St. Thomas University in Miami, Florida. During that time, she won Defensive Player of the Year three years straight. She also won the Coaches Player Award. She was the captain on the Bermuda Women's National Team in 2000. From 2000 to 2003 Jones played semi-professional football for Miami Gliders and then Tampa Bay Extreme. The recipient for the Nicole Jones Scholarship is Koa Goodchild. Koa is a member of the SWNT and Somerset Cricket Club [SCC] Women's team that won both the 2022 League and KO Cup. Koa will be studying psychology at Howard University and expects to graduate in 2025.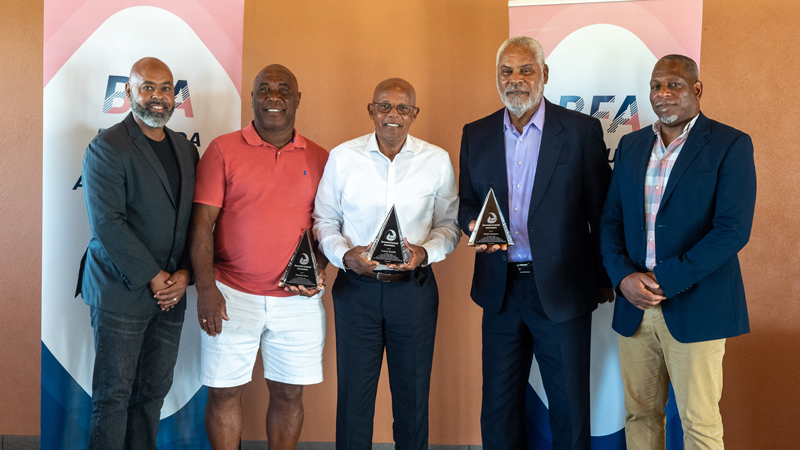 "From an early age, Pamela "Bootsie" Pace was drawn to toward athleticism and competition. She would go around the neighborhood usually carrying a football and would always find herself playing. She was occasionally asked to suit up for St. David's CC Pee Wee team when she was 8. While at Whitney Institute she was the only girl who would play football with the boys. She joined the Boys Junior League on the American Naval Base and participated in seven-a-side matches at the Youth Centre. Bootsie was considered a pioneer in the Eastern Soccer League when she – as a 13-year-old female – debuted for HHC's all-male junior football team. During the early 1980s, staff at local hotels had put together all-female teams and would put on Thursday night games at the BAA Field.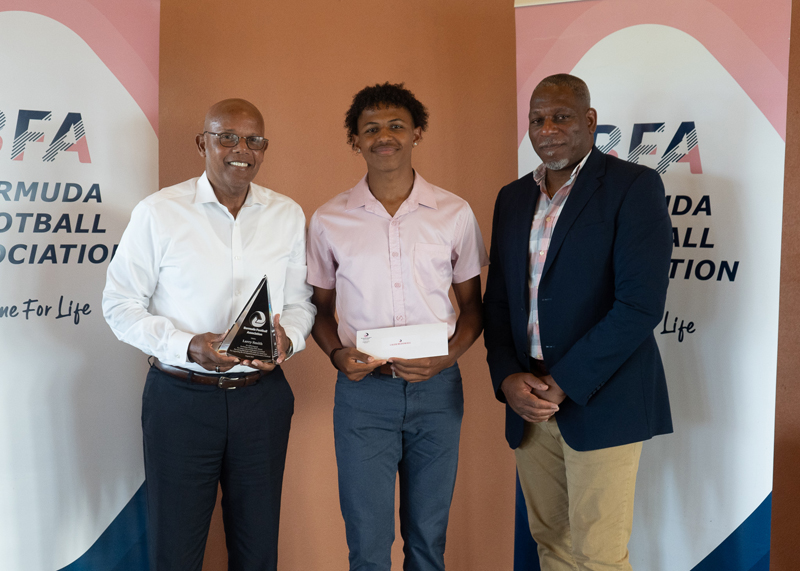 "Bootsie was recruited to play for Holiday Inn Hotel. Bootsie was later invited to play for HHC's senior soccer team. Once the Women's League in Bermuda started again, Bootsie, and her sister, played for Herbie's Angels, a team named after its coach Herbie Bascome from St. David's. In the team's first Friday night outing against Cedar Park, Bootsie netted five goals in the 6-1 victory. The recipient for the Pamela Pace scholarship is Emily Cabral. Emily is also a player on the SWNT and the SCC Women's team that won the 2022 double. Emily also captained the U20 WNTTeam that competed in the 2022 Concacaf Women's U20 Championship. Emily will be studying Exercise and Sports Science at Nova Southeastern University.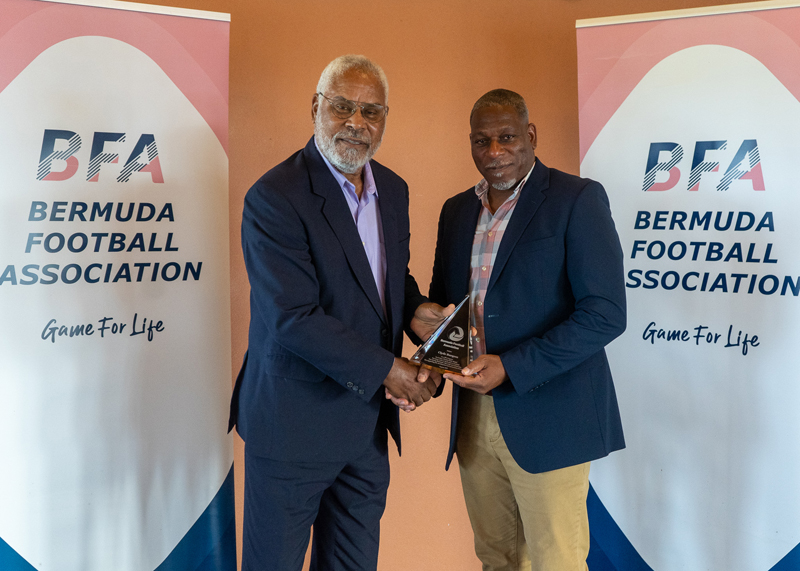 "Clyde "Tango" Burgess began his goalkeeper career at the young age of 12 at West End School. Burgess joined Sandy's Secondary B Team and later became the goalkeeper for Somerset Colts second team. His first senior football came at the age of 17with West Rovers. After a successful run, Burgess joined the Bermuda Police Force and played for 2 seasons. During this time, they ended YMSC's three-year undefeated run.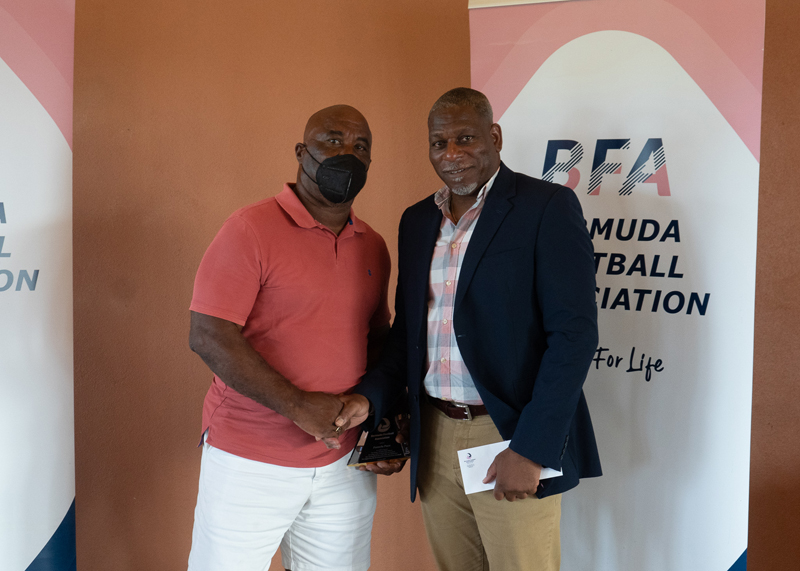 "In 1966, Burgess joined Somerset Cricket Club [SCC] and in 1967 won the Triple Crown. That same year, Burgess made his first international cap for Bermuda against the USA which ended in a draw. Burgess continues enjoying the sport today and is an avid West Ham fan. The recipient of the Clyde Burgess scholarship is Che-Chulae Dowling. Che-Chulae has most recently represented Bermuda in the Concacaf U20 Women's Championship. She recently Graduated from the IMG Academy in Florida. She will be studying a business administration at Jackson State University.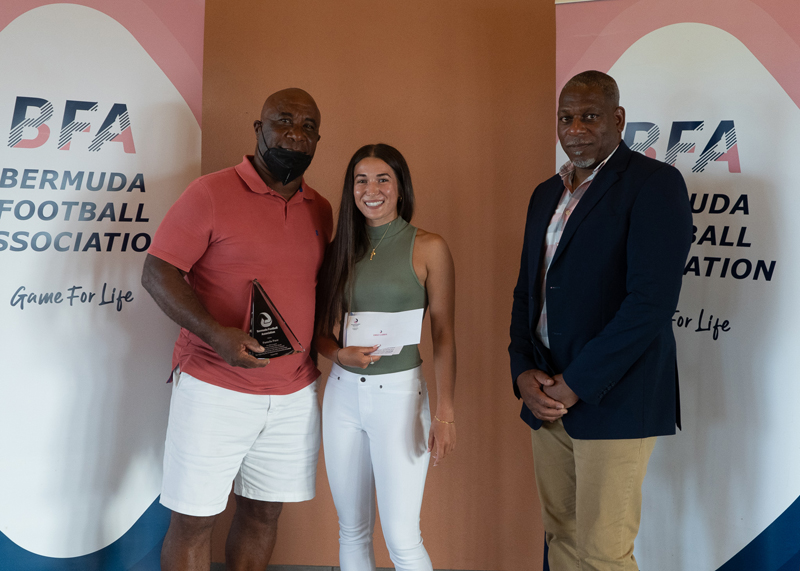 "Larry Smith has had a good football career both as a player and a coach. Smith played and coached Devonshire Colts FC for 15 years until a leg break in May of '76 in a friendly international match between Bermuda and Burnley FC. He played at the international level up until this point. Smith successfully coached the North Village Community Club to the Triple Crown in the 77/78 season. He also coached Somerset Cricket Club to a double cup winning season in 86/87 [League and Martonmere Cup]. He coached at Greater Osceola United FC in Florida, from 2006-2012 and successfully led the U17s to a Championship Final.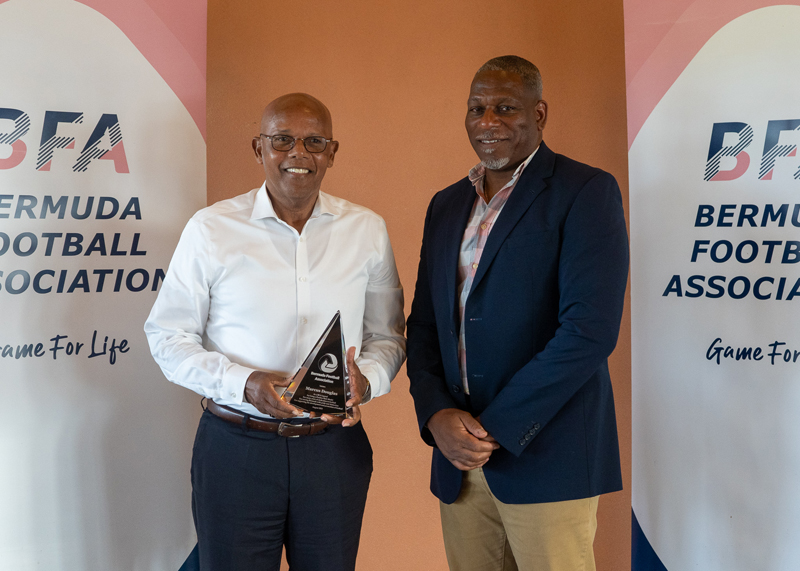 "Smith was in the coaching staff in the 70s for the U14 National Team and is currently the Vice President of the Bermuda Football Coaches Association and Coaching Director of Football at SCC. The recipient of the Larry Smith Scholarship is Caleb McDowall. Caleb plays for BAA and has recently represented Bermuda in which he captained the U20 in the Concacaf U20 Championship. Caleb will study at Anderson University.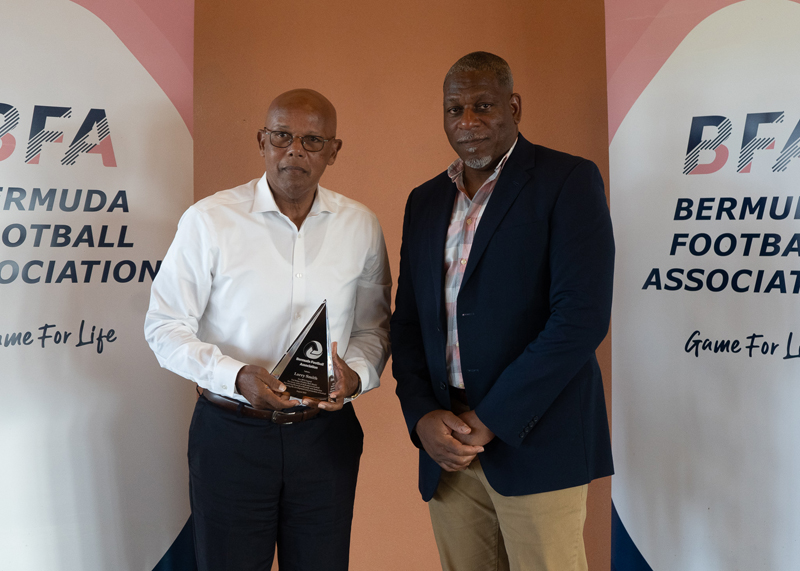 "Marcus Douglas' football career started in high school at Howard Academy. He started league football in the early 60s when he played junior and then senior football for Hamilton Parish Workmen's Club [HPWC] in the First Division. Douglas was asked to join Devonshire Colts in 1967 and replied that he would upon their promotion. Colts were promoted and Douglas joined the side and played his favorite position [centre half] for them as he was a striker for HPWC. Douglas moved to Delaware, USA and would play for Delaware Wings for two seasons in the early 70s. He also coached in Delaware for three seasons.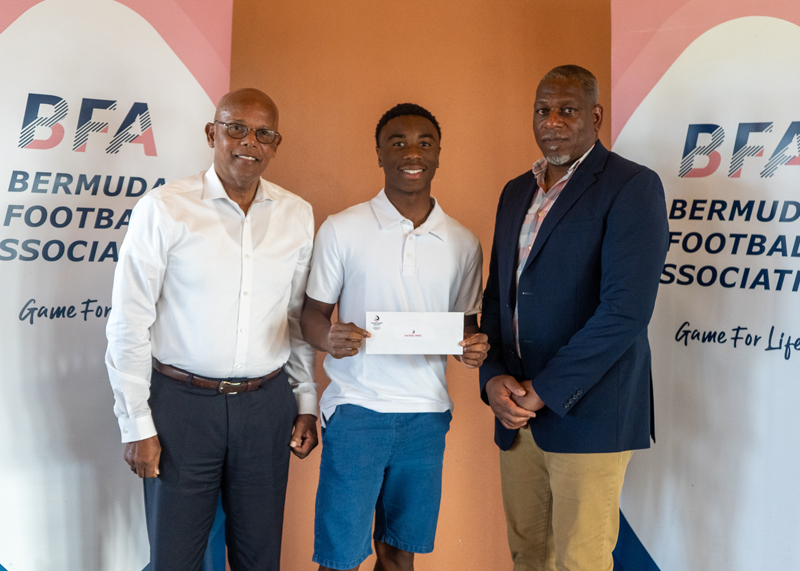 "Douglas played international football for Bermuda and was part of the famous team that won the Pan Am Games Silver medal in 1967. Before he retired in 1983, Douglas coached both HPWC then Devonshire Colts, each for two seasons. The recipient of the Marcus Douglas Scholarship is Sachiel Ming, who plays for Robin Hood's youth and senior teams. He enters he second year of Northwood School and is expected to graduate in June 2024."

Read More About