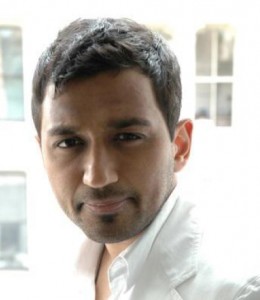 The Bermuda Society of Arts [BSoA] is presenting the first solo exhibition in Bermuda by Raj Gupta, with the official opening on August 19.
A spokesperson said, "The Bermuda Society of Arts is presenting the first solo exhibition in Bermuda by Raj Gupta, a local resident. The exhibition which opens to the public on Friday, August 19, has the intriguing title: You Need To Leave The Classroom.
"Raj Gupta is a self-taught artist who is also a renowned investor and the author of two books. Raj has been making paintings and other artworks for thirteen years including the last seven years in Bermuda.
"Raj studied Engineering and International Affairs at Princeton University where he graduated as the Valedictorian of his class. After a distinguished career on Wall Street, he set up his own investment firm initially in New York, then in Singapore, and finally in Bermuda.
"Raj's art practice is focused on expressing the internal state of his mind: thoughts, emotions, dreams and ideas, using mostly, but not exclusively, subjective, non-representational and abstract means for doing so.
"His current interests lie in creating large, multi-sensory installations which immerse the viewer in a visual, aural and tactile journey. Raj agrees with Bruce Nauman that 'the true artist helps the world by revealing mystic truths.'
"As for the exhibition, it is a profoundly thought-provoking visual and mental contemplation that poses and ponders some of the fundamental queries of philosophy: What is the source of our knowledge of life and its environs? Does it come from academic information downloaded in a classroom or does it come from experiencing and realizing the nature of existence?
"What is the true essence of reality? Can we define or create an equation for beauty? If matter is energy and space is time, then is our perceptorium simply one of many alternative metaphysical speculations? What is the source of our emotions: love, pain, suffering, anger… and what purpose do they serve? What is the color of rationality? What is the shape of epistemology, the process by which we acquire knowledge?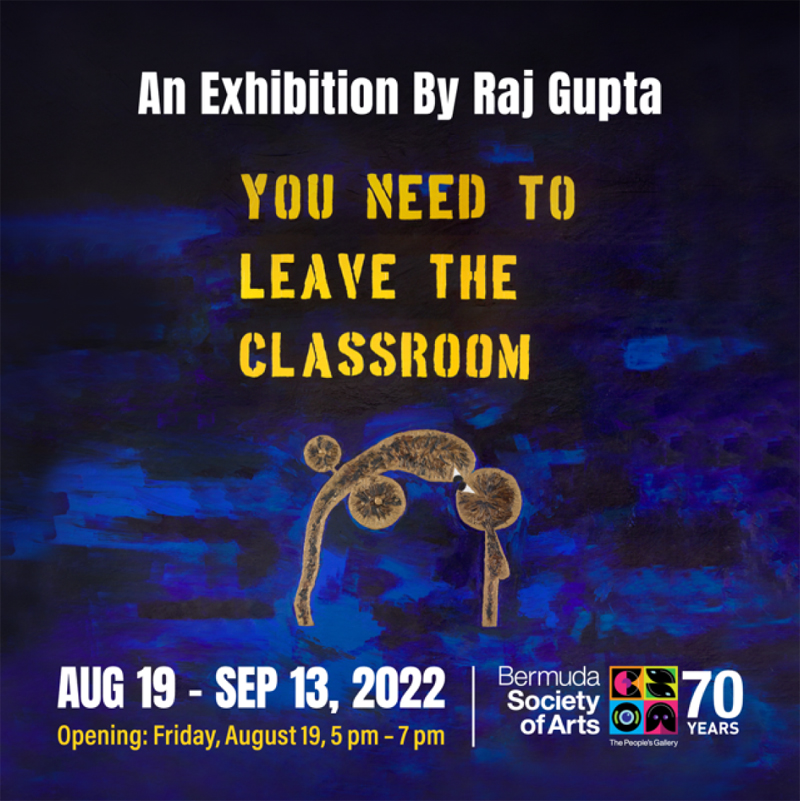 "Such cogitations permeate the artworks on display in this exhibition, most of which are the product of the Raj's studio in Bermuda. From Raj's perspective, art and philosophy are inextricably intertwined. Art is the physical manifestation of a specific philosophy, a particular way of thinking.
"This exhibition serves as a vibrant, ongoing dialogue between the thoughts, ideas and emotions that consume our inner world and their expression in a physical work of art. You are invited to dive in, leave the classroom behind, explore alternate modes of thinking and behold mystic truths.
"A private viewing by invitation only is scheduled for Thursday, August 18 with the official opening on Friday, August 19 at .00. There will be a 'meet the artist' presentation on Tuesday, August 23 at 5:30 pm. Both the official opening and the 'meet the artist' presentation are open to the public free of charge."

Read More About
Category: All, Entertainment, News