[Written by Stephen Wright]
Tony Brannon has always believed in the power of music to uplift, soothe and inspire the soul.
However, it was not until he began playing songs for people with Alzheimer's disease and watching their reactions to recognisable lyrics and melodies that he believed in its therapeutic power.
For the past nine years, the local entertainer has been strumming his guitar while singing songs during musical therapy sessions for Action on Alzheimer's and Dementia [ADD], a Bermudian charity.
"When Liz [Elizabeth Stewart, who launched ADD in 2012] first asked me [to perform at the sessions], I never thought I'd be doing it for this long," said Mr Brannon, speaking to Bernews to mark World Alzheimer's Day [September 21].
"It's part of what I do now. I look forward to it. I feel emotionally connected to the people and find it very rewarding. I can see how much they get out of it."
Mr Brannon, who performs twice a week at the Peace Lutheran Church in Paget, believes the songs he plays stir emotions and memories of those with Alzheimer's, describing people as "coming alive" when they hear tunes they remember.
"Research has shown that cognitively, music is one of the last things to leave people," Mr Brannon said.
"Some people appear vague, but you play a tune they recognise, and their eyes open up, they smile, and they start mouthing words. It's amazing.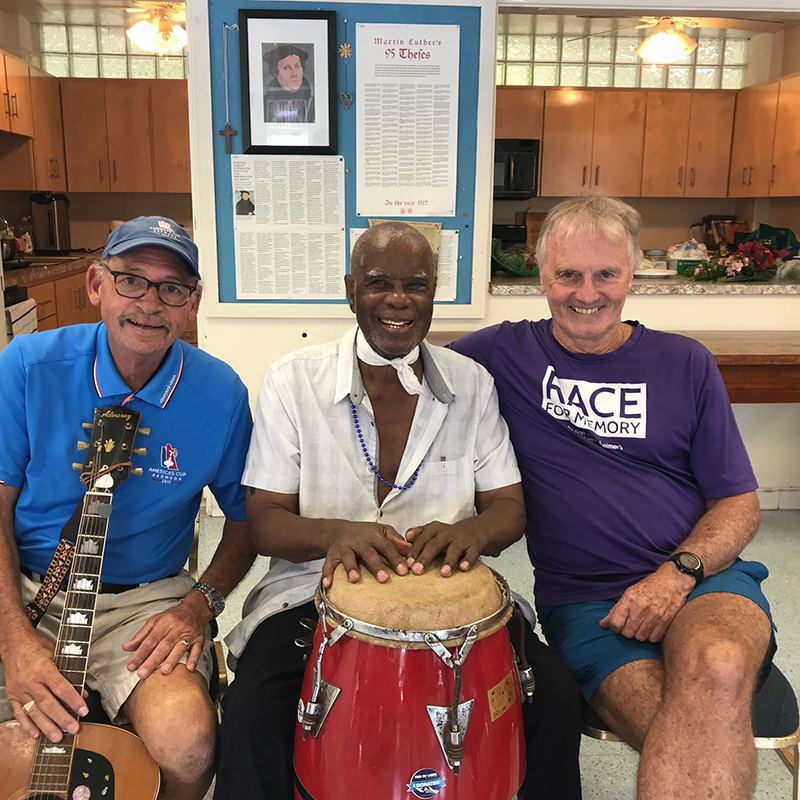 "There's a guy who comes every week. He doesn't become present until you play a song, and then he comes alive. That's what I call it – they come alive."
Mr Brannon, whose grandmother died from Dementia in 1979, said there is a feeling of joy in the room when everyone joins in with songs they recognise.
"You get to learn the songs they know, old-fashioned songs like 'You are my sunshine' and 'When you're smiling'," said Mr Brannon, who also visited care homes on the island for musical therapy sessions before the Covid-19 pandemic.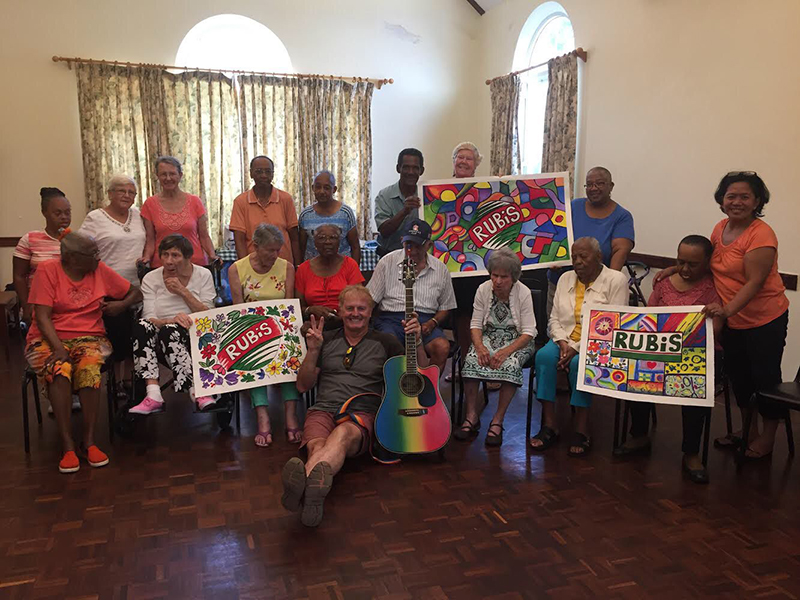 "Many of the group are churchgoers, so I play songs like 'Michael row the boat ashore' and 'He's got the whole world in his hands', plus old Calypso songs, which Bermudians know.
"We hand out percussion instruments such as tambourines, maracas, and conga drums – they bang away and have a great old time!"
For more details and to donate to ADD click here

Read More About
Category: All, Entertainment, Music