[Written by Stephen Wright]
Tyler Christopher celebrated the first stoppage of his fledgling professional boxing career after dispatching Harley Marginson in the second round at Planet Ice in Solihull last night.
The undefeated Bermudian recorded his fifth win since stepping up to the paid ranks, punishing his Mancunian opponent with a flurry of blows before the referee ended the contest 2min 44sec into the second stanza.
Christopher, 26, adopted a far more aggressive approach from his previous bouts, swarming the debutant from the opening bell and landing a spiteful left uppercut and right hook combination towards the end of the first round.
He continued to walk Marginson down in the second, forcing him onto the ropes before unleashing a series of uppercuts and hooks. Although his smaller opponent managed to remain on his feet, the referee decided he had seen enough.
"Everything played out perfectly," Christopher told Bernews. "I wanted to dictate the fight and wanted [Marginson] to fight at my pace. I used my jab to measure him and walk him down.
"I tried to be aggressive throughout and wasn't really trying to box. [Marginson] kept bending down and trying to throw a looping left hook, so my coach [Anthony Hull] told me to use the uppercut.
"I knew he wasn't on my level. I knew I would get him out of there. When the referee stopped the fight, it was a relief."
Hull, who coaches Christopher at the D&A Boxing School of Excellence in Stirchley, Birmingham, said he was encouraged by how his super-welterweight fighter executed their game plan.
"I was very pleased with what I saw, but I didn't expect anything less," Hull said.
"I could tell the other guy was a good boxer. I could tell by the way he moved he understood the ring.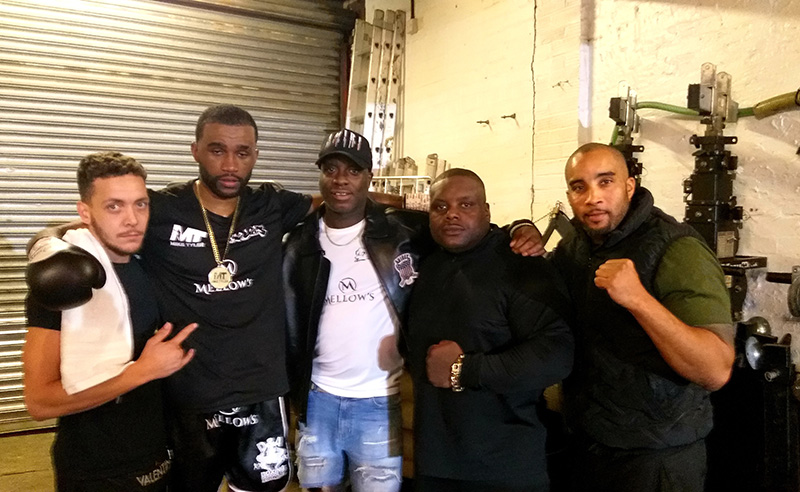 "I told Tyler, 'Keep walking him down and don't let him push you back'."
Hull has been preparing Christopher for the pro ranks for three years and said he knew it was only a matter of time before he earned his first stoppage.
"I told him he'd owe me £50 if he got a stoppage! I was that confident," he added.
"[Marginson] wanted to get on the inside as the smaller fighter, but Tyler kept him on the ropes, and that's where we wanted him.
"I told Tyler, 'Even if you don't knock him out clean if you throw enough shots the ref will stop the fight, or his corner will pull him out. Either way, you'll get a TKO. If you hit him hard and back off, you won't.'
"I told Tyler to empty the tank. He could have done eight rounds tonight."

Read More About