A 27-year-old man was arrested in connection with robbery at Ice Queen in Paget, with the police arresting the suspect and taking him to hospital for treatment of an injury he received after dropping the cash register and injuring himself.
A police spokesperson said, "Around 1:35 a.m. today, Wednesday, January 25th, 2023, police officers responded to a robbery at the Ice Queen, South Road, Paget.
"Reports are the suspect entered the restaurant and demanded cash. He grabbed the cash register and attempted to flee the premises.
"However, he dropped the cash register in the lobby area injuring himself, before escaping with an unknown quantity of cash.
"Officers began a search of the immediate area and subsequently located and arrested a 27-year-old male. He was transported by officers to King Edward VII Memorial Hospital, for treatment to his injury.
"The arrested male was subsequently transported to the Hamilton Police Station where he remains in custody. Anyone with information on this incident, is asked to contact Acting Detective Sergeant 2499, Hall, on 515-2499 or, via email chall@bps.bm
"You may also contact the main police number, 295-0011 or, the non-emergency reporting number, 211. Alternatively, you may call Crime Stoppers at 800-8477 or, provide the information to a police officer you know."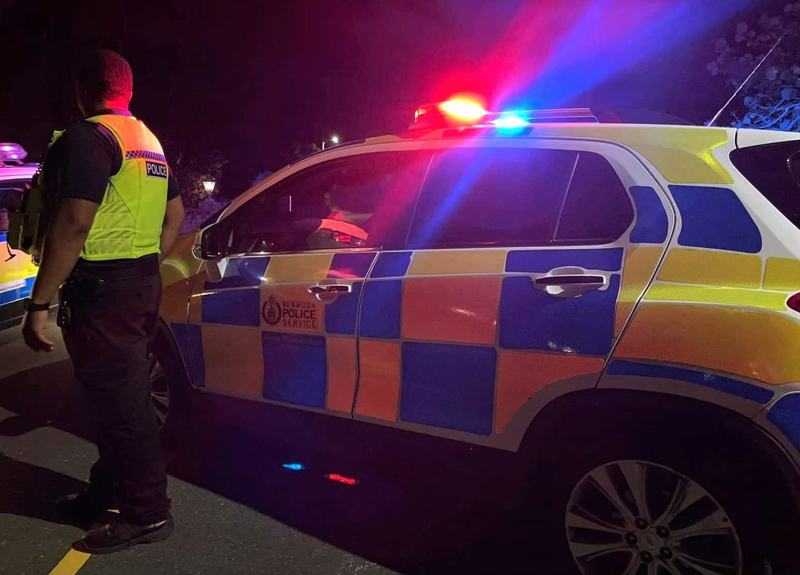 Read More About