[Written by Stephen Wright]
Saundre "Dash" Simmons will step between the ropes as an amateur boxer for the final time when he faces Nathan Lugo – considered one of the top prospects in the United States – in Marietta, Georgia, on May 6.
Although the Bermudian, who will turn professional later this year, is the underdog, he believes he can cause an upset in his final amateur outing against his more experienced opponent.
The three-round bout will be held in Lugo's "backyard" at the Lugo Boxing Club, run by his father and coach, Mike Lugo, with Simmons well aware he is facing an uphill task.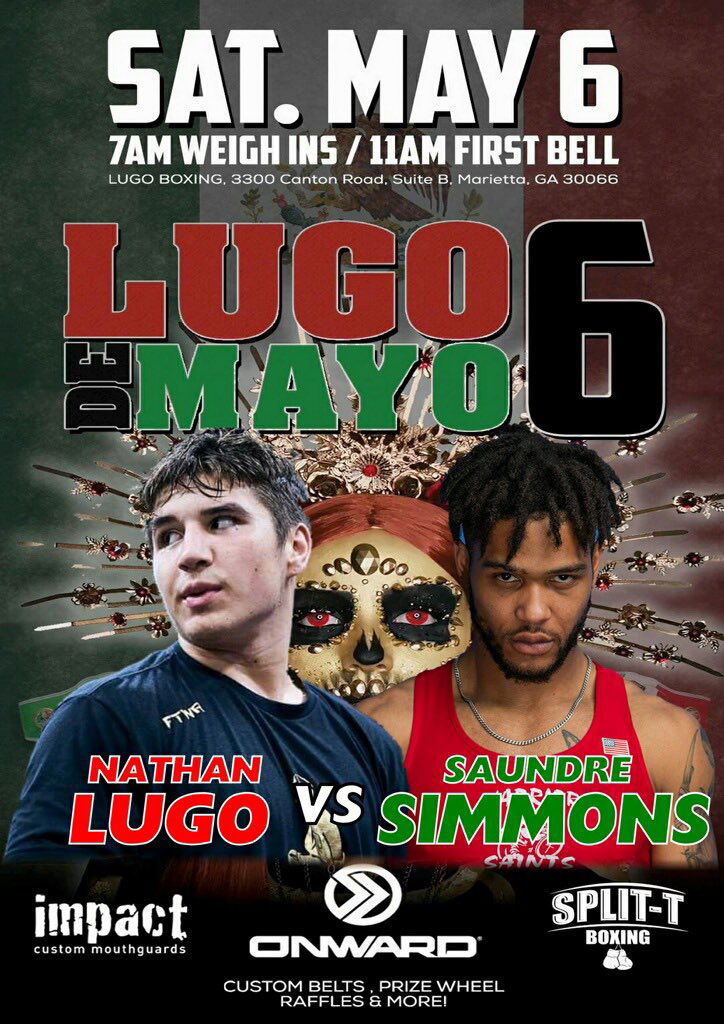 "On paper, he's a lot more experienced and has had more than 100 amateur fights compared to my 30 or so, but I've faith in my ability and my team," Simmons told Bernews.
"It's not my first rodeo, and I've pulled off upsets before. I believe I have what it takes to win.
"There's going to be a big crowd – the Lugos are a big name in Georgia."
Lugo, 18, has an impressive pedigree as a Team USA fighter and won the USA National Championships in the elite light heavyweight division in Lubbock, Texas, in December last year.
Simmons also boasts an eye-catching resume, placing second in the USA National Championships in Shreveport, Louisiana, and the Golden Gloves of America in Tulsa, Oklahoma, in the elite super heavyweight division in 2021.
The pair will meet at a catchweight of 186 pounds.
"It will be my last fight as an amateur, and my coach [Patrick Finklin] wanted to go after someone worthy. We want to end with a bang!" said Simmons, born in Lancaster, Massachusetts, but raised in Somerset to Bermudian parents.
"Lugo was an Olympic alternate [for the Tokyo Olympics in 2021] and is a well-rounded fighter.
"I know I'm the B-side, the underdog, but I love that!"
The 25-year-old spent last year training at gyms in Atlanta, Georgia, before returning to Fayetteville, North Carolina, where he trains at Warriors Saints Gym.
"This fight is personal to me as I'm returning to Georgia," Simmons said. "I know my name has been in people's mouths. They're wondering what I've been up to.
"I've never sparred with Lugo, but our names are often linked because I trained in Southeast Georgia last year, and we fight around the same weight."
Having keenly observed the progress of local professionals Nikki Bascome, Andre Lambe and Tyler Christopher, Simmons hopes to fight in Bermuda as a pro in the not-too-distant future.
"I'm ready to conquer the pro game," said Simmons, who moved to Asheville, North Carolina, with his mother when he was 12. "The lessons I've learned over the past year will show.
"My fight IQ is better, and I've cut out a lot of [bad] habits. I'm a completely different fighter now. You're going to see the dog in me come out.
"I'm in contact with folk in Bermuda, and I'm ready to come out and put on a show for everybody."

Read More About